PORTMANTOS, an
online boutique for luggage and all things travel
, has announced an exciting collaboration with the acclaimed artist and photographer, JGoldcrown. I always love when brands team up with artists to bring a special touch to their products. Fashion and art seems to go hand-in-hand, and JGoldcrown's touch to a set of Rimowa luggage render it quite the statement. For those not familiar with JGoldcrown's work, he has been dubbed the "
man behind NYC's most photogenic walls
." This collaboration is even more special as the proceeds will be benefiting the Boys & Girls of America. Goldcrown has hand painted a limited-edition set of Rimowa luggage which is being auctioned at
Charitybuzz
.
In regards to the collaboration, Goldcrown says, "I am thrilled to have had the opportunity to collaborate with PORTMANTOS on such a unique project. Painting my bleeding hears in a non-traditional way, while also furthering the mission of Boys & Girls Clubs of America in the process, is both a humbling and rewarding experience." Goldcrown's murals can be found throughout New York City, whether you are in Soho or the Lower East Side, you can catch a glimpse of his #BleedingHearts and #LoveWall. Goldcrown is represented by New York philanthropist and art dealer, Kipton Cronkite, founder of Art Stager. The collaboration features his signature technique directly onto the silver aluminum surface of a 3-piece set of Rimowa luggage.
This also a great gift idea for the person that might seem to have everything or the travel and art lover. The winner will also get to spend the day with JGoldcrown at his studio in Brooklyn, custom designing a fourth piece of Rimowa luggage that will round out the set. Act fast on this collaboration as the
online auction
is open for bidding through 3pm EST on December 21st!
Post by Wes Holland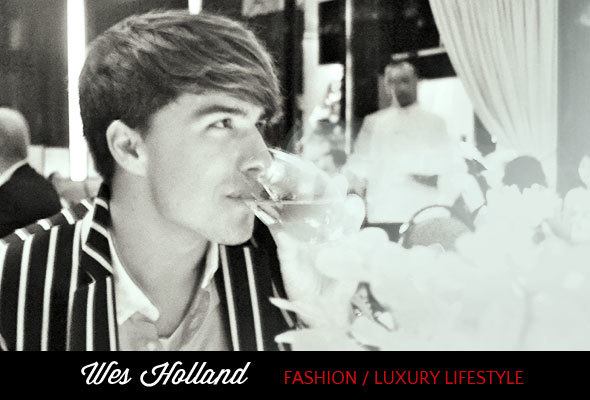 "I dream of being a business leader in the fashion world. Whether that be creating and running my own luxury retail consulting firm, or heading a department for a renowned fashion house, I want to mix the intellectually stimulating side of business with the creativity that the fashion world offers. Make sure to subscribe to
Skimbaco Fashion weekly feed
."
Wes Holland
of
Life Through Preppy Glasses
.
Let's connect!
Follow Skimbaco Lifestyle's board Monsieur Curations for MEN on Pinterest.