With more than a million pounds baked each year, Winston-Salem, N.C. is famous for its production of the world's thinnest cookie. It's called a Moravian cookie. Known for its simple, but rich flavor, the Moravian cookie is a holiday staple in many households. Here, in North Carolina, we munch on this cookie year-round and trust me,  it is delicious with tea. When you visit historic Old Salem, you will want to venture into Winkler Bakery, which is more than 200 years old.
The bakery, with bakers in period costume, features the original wood-fired dome oven that has baked bread, cakes, and confections since it was built in 1807. The Moravian sugar cake is traditionally served during Easter sunrise services in the Moravian faith, and it was being made during my visit to Winkler Bakery this summer. All the proceeds of baked goods bought at Winkler go to help preserve the
Old Salem Museum and Gardens
.
To get a better understanding of what makes this little thin cookie so special to North Carolina, is to understand its history. In 1766, the Moravians, a devout, religious group from Eastern Europe, established a thriving community of Salem.
Their pioneer work as fine craftsmen and artisans of pottery, tannery, and furniture making, established the city as a sought after trade center. The Moravian cookie is one of Salem's greatest accomplishments. The Moravians referred to these cookies as "cakes" and traditionally baked them for family and friends during the Christmas holidays. Today, there are a lot of varieties of Moravian cookies, but the original cookies combined the flavors of molasses, ginger, and aromatic cloves.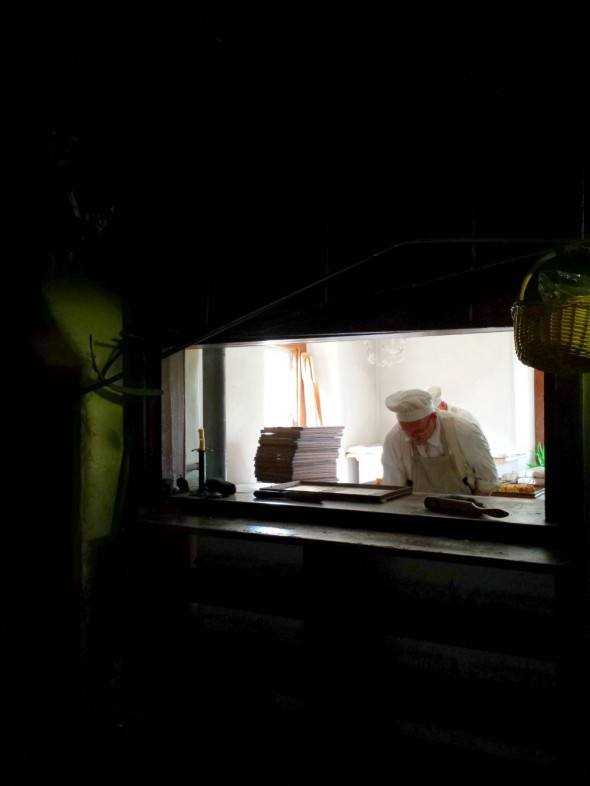 These ingredients were chosen because they were readily available during this time period, and they could be stored for long periods of time. Salem was a very isolated part of North Carolina in the eighteenth century. It took people awhile to get here, and during the winter months, the area was just too hard to get to safely. On a Southern tour, President George Washington spent two nights in the town and we can only assume that he munched on this cookie in the tavern. The Moravian cookie as we enjoy it today in the U.S. was born in Salem. The history of the cookie has been passed down from generation to generation. It's thin for practical reasons. The thinner the dough, there would be more cookies to produce. Thinner cookies also bake more quickly allowing more time for other baking and daily chores. Three food companies are now headquartered in Winston-Salem and specialize in Moravian baked goods. These businesses are part of the Moravian Cookie Trail.
Dewey's Bakery,
Mrs. Hanes' Moravian Cookies
, and
Winkler Bakery in Old Salem
are where you can see the baking in action. Old Salem is a historic area near downtown Winston-Salem. Most buildings are ticketed admission, but Winkler Bakery is open to the public without a ticket, and you can buy a wide variety of Moravian baked goods here.
Salem Baking Company
brings the Moravian cookie tradition on a national level. The company bakes and distributes more than a million pounds a year. They also are responsible for thinking "outside the box" and now Moravian cookies have found new life in the world of hors d'oeuvres. Pairings such as ginger and bleu cheese and lemon and mascarpone present a sweet and savory taste to a dinner party.
Original Moravian Cookie Recipe
(It's recommended to cut the recipe in half)
3/4 cup butter and lard or shortening, mixed 4 tablespoons ground cinnamon 3/4 cup brown sugar 4 tablespoons ground ginger 1-pint black molasses 1 teaspoon salt 7 1/2 cups sifted flour 1 tablespoon soda 4 tablespoons ground cloves 1/4 cup boiling water To make cookies: Cream butter and lard with sugar. Add molasses. Sift flour with spices and salt. Add soda to boiling water. Add flour mixture and soda water to creamed mixture. Work well with the hands. Cover and store in a cold place overnight, preferably longer. Roll to infinite thinness on board. Bake on greased cookie sheets at 375 degrees, for a very few minutes or just until they begin to brown.
Recipe from North Carolina and Old Salem Cookery (Published in 1955)
Plan your
trip to Winston-Salem, N.C
and taste the Moravian Cookie Trail. The city can also be credited for establishing Krispy Kreme Doughnuts and it is home to the beautiful Wake Forest University, The North Carolina School of the Arts, and Salem College, the first women's college in the U.S.  Winston-Salem is also the gateway to the
NC Wine Region in Yadkin Valley.
 We recommend dining on Moravian inspired cuisine at
The Tavern in Old Salem
. Reservations are suggested.
This story was made possible by a media visit. 
Post by Leigh Hines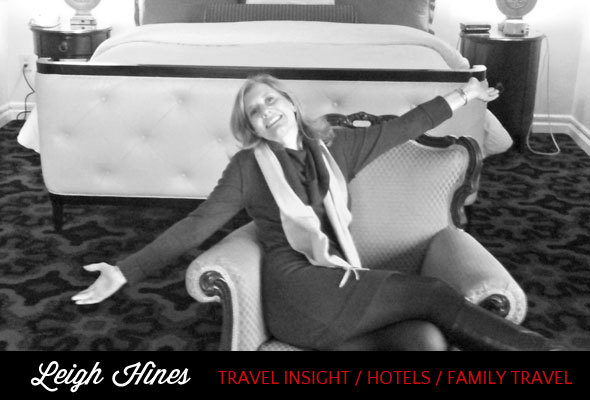 "I live like a tourist in my hometown and my dream is to travel the world one luxury hotel at the time. If you love traveling as much as I do,
subscribe to Skimbaco Travel
, and never miss any travel content from our site." Leigh Hines of Hines Sight Blog
Let's connect
Visit Leigh Hines of Hinessightblog.com's profile on Pinterest.