Christmas DIY Ideas from Sweden
I feel like I have a new hobby: it's scouting for different Christmas markets every weekend. The first Christmas markets opened here in Sweden already three weeks ago, and it's been market after market ever since. It's been quite inspiring more than anything else. I love handmade things.. but feel like I should be making them myself, and not buying them. So the good news is that kids and I finally put the new sewing machine in good use, and have been making our own Christmas gifts and decorations.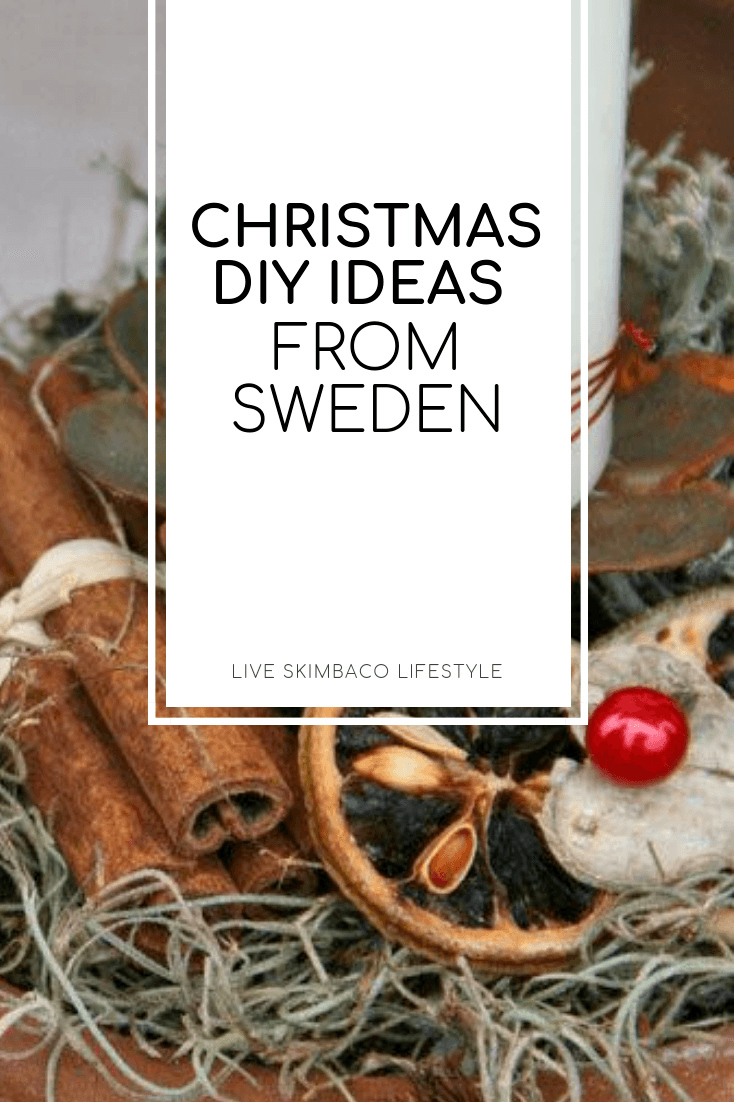 The Christmas markets have been great for inspiration, and they have really sparked the craft side of us. I might share some of the things we have been making – after Christmas – but here is some crafty inspiration for you too from the Swedish Christmas markets.
It's dark and cold… Christmas decorating is all about the candles and making them pretty. We also light up a candle for each advent, each week in December, leading to Christmas, so seeing the 4-candle settings is pretty common here.
If you want a better idea how to make these decorated candles… here are some pictures of homemade craft supplies like dried apples and limes.
Christmas Pillows
Pillows are probably the easiest thing to make if you want to start sewing. Or I'm not going to tell anyone if you cheat and buy a store-bought pillow and use some of these pillow DIY-tricks to give a handmade touch to your pillows.
If you can do needle point – do a Holiday inspired text on a pillow to instantly make it a cuddly Holiday decoration or a gift. The next one is even easier… wrap a solid-colored pillow like a gift with some ribbon and you have a "Christmas gift" pillow.
Gifts from Kitchen
Another gift idea anyone can do – a recipe in a bottle or jar. Measure + add a lid on it and create a pretty card with the recipe and the instructions. If recipe is too much – hot cocoa and marshmallows always works too. The entire idea here is that you are making something with love. It doesn't have to be rocket science nor take days for you to make it.