Spring makes me think of beautiful china, cucumber sandwiches, petit fours, and blueberry scones with Devonshire cream. You know I love high tea yearround, but there is just something about the springtime that makes me want to call a friend, run to the nearest luxury hotel, and chat for hours over tea.
Afternoon Tea at Washington Duke Inn and Golf Club in Durham, NC
My son and I did just that recently with a dear friend of mine and her daughter. Our children have known each other since they were babies, but now that they are in elementary school at different schools and live in different areas of the Triangle, their time together is extremely limited. We decided to catch up over high tea at the luxurious Washington Duke Inn and Golf Club in Durham, N.C. Tea here certainly didn't disappoint, and it's now the place I recommend in the Triangle for traditional afternoon tea. They also have a fabulous menu for children. Afternoon tea is a great way to reconnect with a friend, family member, or even a spouse. It's typically served during the hours of 2:30 p.m. to 4:30 p.m. Depending on demand, some hotels serve afternoon tea daily, while many properties serve tea only a few days a week.
Afternoon Tea is Available in Most Cities with a Luxury Hotel
If you're looking to spend some time in a luxury hotel, and perhaps partaking in a full dinner at the hotel is not in your budget since you splurged on those sought-after theatre tickets, afternoon tea is a great way to dine before the show. Book a 4 p.m. tea time, and I promise you that you will be very full when that theatre curtain rises. I had tea as early as 2:30 p.m. and am still full by bedtime. Yes, teas in luxury hotels are that good. When you visit your next destination, check to see what hotels serve afternoon tea, and give it a try. If you are in the Raleigh-Durham area, try tea at the
Washington Duke Inn
. Tea is served Wednesday through Sunday, and reservations are required.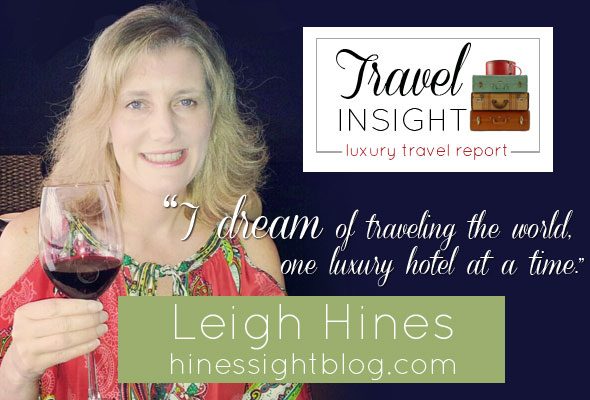 SUBSCRIBE TO SKIMBACO TRAVEL
, travel newsletter delivered to you once a week.