Labor Day officially marks the end of summer. In the South, we pack away those white pants and start to pull out our jeans, even though it's still hot enough to wear shorts until November. Honestly, I hope my jeans fit because I had a great summer eating a little too much. As a result of my indulgence, I thought it would be fun to pull together my absolute favorite culinary bites I had for Summer 2013. Some foods on this list are in my hometown, which is good news for me because I can easily have those items again unless it is a seasonal menu item. The other culinary treasures were discovered while traveling this summer. That's the bad news for me; I probably crave these foods even more because I can't get them at home.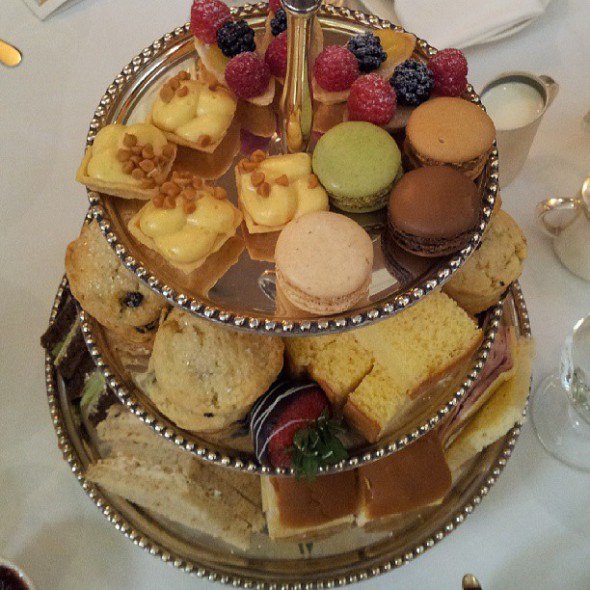 South Carolina
Key Lime Pie from Oceans on 82nd:  
This dreamy dessert at the Myrtle Beach Resort and Spa at Grande Dunes was complete decadence in every bite. It was fantastic, and I cannot wait to visit Myrtle Beach, South Carolina, again just so I can get this key lime pie. It ranks as one of the best key lime pies I've tasted since 1996, when I had some great key lime pie in the Florida Keys. Can't you tell that I remember my food?
Coconut Cloud Martini from Tommy Bahama: 
I heard the desserts were great at Tommy Bahama at Market Common in Myrtle Beach, South Carolina, but on this night, I drank my calories in the form of the Coconut Cloud Martini. This tropical martini consists of Ron Matusalem Platino, Stoli Vanil, Cruzan Coconut, and Cream of Coconut. My big mouth has told all my friends about this drink, and one friend kindly sent me
the recipe
she found on the Tommy Bahama blog so I can make it at home. But I don't know. There is just something about dining outside in a tropical location that makes this even better.
North Carolina
Potstickers from An Cuisine:
An Cuisine, an Asian-Fusion restaurant under the culinary leadership of Stephen Devereaux Greene in Cary, North Carolina, has turned me into a dumpling girl. The pan-fried pork dumplings are delicious. You can't stop at one.
Coconut Italian Ice from SweetWater Ices: 
New York has known about this secret for years, but now New York Italian Ice is trickling down to the South. I stumbled upon the coconut ice in downtown Raleigh this summer. SweetWater Ices rotates about six flavors a day with a total of 30 varieties. The all-natural, no-preservatives ices are shipped in from New York. This sweet treat is made with fresh fruit. The goal is to one day have a street-front store, but right now you can find SweetWater Ices outside the BB&T Building on Fayetteville Street and at special events. The owners, usually dressed in bowties except on extremely humid days, have their Italian  Ice cart at every DPAC show in Durham, N.C. I went for the tropical flavor while my kids ordered the all-natural rainbow, made with blueberries and cherries.
Hushpuppies from the Breezeway Restaurant: 
The Breezeway Restaurant is a family-owned restaurant in Topsail Beach, North Carolina, serving up fresh seafood since 1949. Their sweet hushpuppies are the best anywhere on the Southeast coast. I've tried a lot of hushpuppies through the years, and these can't be beat. For the first time this year, they are selling their
hushpuppy mix
to the public. Of course, I think the hushpuppies are even better overlooking the beautiful sound, where the restaurant is located.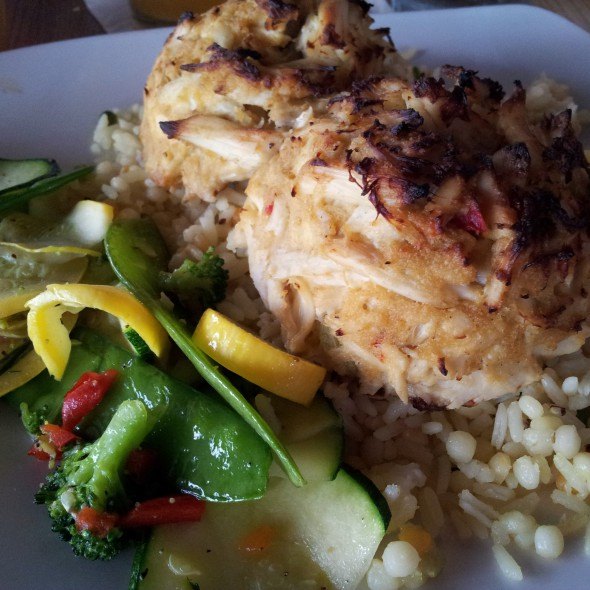 Crabcakes from the Oceanic: 
I love a good crabcake, and I found one this summer at the Oceanic Restaurant in Wrightsville Beach, North Carolina while dining oceanside. Certainly no fillers here. These lump meat crabcakes were fried to perfection with confetti rice and vegetables. The crabcakes rival some of the best I've had in Baltimore, and overlooking the ocean while dining on these crabcakes was nice, too.
Blackberry Shortcake from Fairview Dining Room at Washington Duke Inn:  
The Washington Duke Inn in Durham, North Carolina, under the direction of Executive Chef Jason Cunningham, has one of the best traditional afternoon teas in the Triangle. However, he also delights diners in the main Fairview dining room with his farm-to-table specialties. There is one dessert off his summer menu that has me craving another trip back to the Inn: the blackberry shortcake with blackberry, vanilla coulis, and kaffir lime white chocolate cream.
Banana Pudding and Fried Okra from Pam's Farmhouse:  
If I can get banana pudding and fried okra in one meal, then I'm in Southern heaven. Pam's Farmhouse located on Western Boulevard in Raleigh, North Carolina, is Southern to the core, even serving sweet iced tea in Mason jars. This restaurant is known for its meat and two vegetables for less than $7. Banana pudding is usually served on Thursday and Friday, and okra when it's fresh in the summer season. Take some cash when you go. Credit cards are not accepted.
Virginia
Afternoon Tea at the Jefferson Hotel: 
The Jefferson Hotel in Richmond, Virginia, exudes Southern charm and ambience. There is something special about sitting under Tiffany stained glass and enjoying savory teas and sandwiches. This afternoon tea in the hotel lobby is one of the best traditional afternoon teas I've experienced. I loved everything about this tea, but I especially give it high marks for its freshly baked scones, strawberry preserves, and Devonshire cream. I'll have more on my stay at the Jefferson Hotel on the
HinesSight Blog
soon. Tea is served Friday through Sunday with seatings between 3:00 and 4:15.  During the month of December, there will be special holiday teas, and tea with Santa.
Tarragon Chicken Salad from Shield's Tavern: 
We had lunch at Shield's Tavern on East Duke of Gloucester Street in the Revolutionary City in Colonial Williamsburg during our vacation. I was extremely impressed. It was extremely hot the day we were there, and I opted for a cold plate of tarragon chicken salat with fresh fruit. I guess the colonial people pronounced salad with "t" because it was written salat on the tavern menu.  The dish was tender chicken mixed with celery, onions, tarragon, almonds and mayonnaise. It's not inexpensive at $14.50 a plate, but worth it. This dish is served only at lunch. While in Williamsburg, we stayed at the Williamsburg Lodge, which is also managed by the Colonial Williamsburg Foundation. By far, the restaurants managed by Colonial Williamsburg, including Shield's Tavern and the hotel, were top-notch, and the best food we had while on vacation. On my next trip, I want to explore more
tavern dining
.
Photo Credit: Leigh Powell Hines.  This is a non-sponsored post, and all opinions are our our own.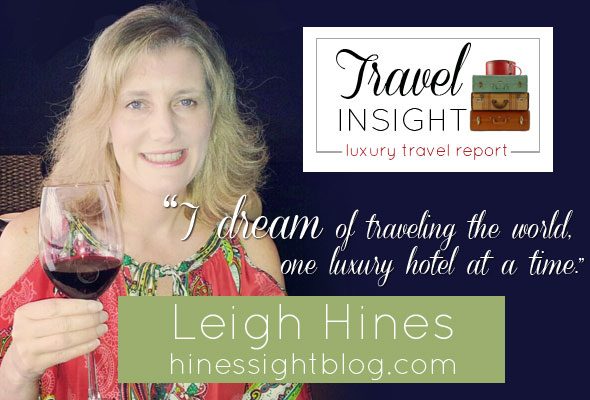 I live like a tourist in my hometown and my dream is to travel the world one luxury hotel at the time. If you love traveling as much as I do,
subscribe to Skimbaco Travel
, and never miss any travel content from our site.