Greetings from the beautiful island of Madeira, Portugal. I would like to invite you to follow my travels and discover Madeira. I am staying at the
Porto Mare hotel
, part of the Porty Bay hotel brand. I am here to enjoy the
Rotas Das Estradas gourmet festival
. Here is how you can follow my trip and learn more about Madeira and the Rotas Das Estradas festival.
Hashtags to follow
Follow the hashtags #rotasdasestradas for the gourmet festival, follow #madeira for the pictures of the island and #portobay for more inspiration where to travel and stay with Porto Bay Hotels.
People to follow
I am traveling with a great group of other travel bloggers, and they are posting great photos this week from Madeira. Also follow Ana Sofia, who is Madeira local. Follow Ana Sofia,
FromMadeiratoMars
on Instagram. Follow Michael,
MichaelTurtle
on Instagram. Follow Frankie,
BushBirdie
on Instagram. Follow Kash,
BudgetTraveller
on Instagram. Follow Porto Bay,
PortoBay
on Instagram. And I am covering LOTS of photos on all of Skimbaco's accounts!
IGTT Traveling Linky
Read more Instagram Travel posts from these new blog posts this week and add your own blog post.

Not a blogger? Not a problem. Join us at Instagram by using hashtag #igtravelthursday and share your travel photos.
Bloggers! Join the Instagram Travel Thursday and Host the Linky!
Bloggers, join us! Add your blog post to the Linky above, and you can also take the Linky code and add the Linky widget in your blog! Get email sent to you when the Instagram Travel Thursday linky post is up (
subscribe it here
).
Get your widget code here.
Copy and paste the following rules and the banner image when you host the Linky widget:
Join us for Instagram Travel Thursday! Instagram Travel Thursday is a weekly blog post collection with a purpose to promote the great travel experts on Instagram and Instagram as a source for travel inspiration. Add your Instagram Travel-related post to the Linky. Here are the Linky rules: Link to a new Instagram travel post and use the permalink of your post, not the homepage URL. Only new posts from the week of the linky and no giveaways, other linkys or sales pitches. No links to your Instagram profile, only links to your blog. Link back to one of the Instagram Travel Thursday Linky hosts. Visit a few other posts in the linky and show them some love (comment, tweet, Pin etc.). Links that do not follow the guidelines will be removed. More information at
Skimbaco Lifestyle's Instagram Travel Thursday page
.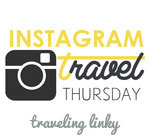 Get the banner: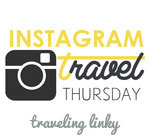 GET A FREE EBOOK ABOUT INSTAGRAM
Also get my ebook
Instagram as your Guide to the World – How, What and Who to Search and Follow on Instagram to Help You Travel the World
FOR FREE when you subscribe to my newsletter.