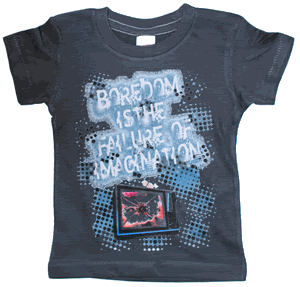 There is a new kid in town, in the funky tots' t-shirt town, that is.
Moms listen up –
ModesTod
is playing music you haven't heard for a while. ModesTod tees have the feel you've missed since high school, and they are even distressed like they really were from the day punk blasted from your tape players and walkmans.
Turn off your TVs, amp up the rock'n'roll and get your tot movin' in the ModesTod tees. The tot will rock, and you will feel good knowing that you are supporting a mom & dad team. These tees are a result of a 100% team work by a mother and father team from the designs to the printing. The dad is the rock'n'roll, the mom is the urban hippy chick and with the little help of a kiddo who likes tractors'n'stuff, the team made up a pretty cool collection of tees for tots.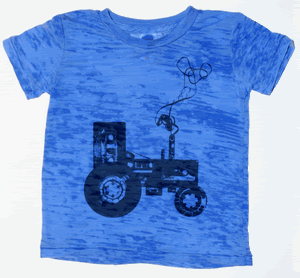 ModesTod tees come in sizes 3-6 M to 4T and run for 28 bucks. Available at
ModesTod
.