DuJour Magazine Launch
I'm drooling as I'm scrolling down the pages of the fresh
DuJour
magazine's website, and having a rare moment of longing back living next to New York City, where everything happens, like the DuJour magazines launch party this week during the Fashion Week kick off. DuJour magazine won't be available for me in Europe (yet), it will focus on readers in major metropolitan areas (New York, Los Angeles, Miami, etc.) and in the places they vacation (Aspen, the Hamptons, Sun Valley).
In a time when magazines are dying and replaced by their digital versions, DuJour is not just your newest iPad app or an afterthought of a digital version to an existing magazine, it is a ridiculously good looking quarterly magazine with not just glossy pages and enormous amount of advertisements but editorial you actually want to read about luxury lifestyle from food and fashion to politics and philanthropy. And talking about advertisements – the first issue is rumored to have 110 ad pages and sold an estimated $4 million worth of advertising, showing that print advertising isn't dead when done to a correct target market, and by a genius like Jason Binn who heads the DuJour magzine.
Part of the recipe for success from day one is strategic partnership with
Gilt Groupe
, whom we all already love. In addition to the quarterly print magazine, DuJour offers a monthly digital version for online subscribers. With the existing audience from Gilt, DuJour is bound to become the new IT magazine also online. The DuJour magazine is for those who have the means to live life to the fullest enjoying what money can buy and targets people who meet certain criteria such as having a net worth of $5 million, spending more than $10,000 in online high-end purchases annually or owning homes with an average value of more than $1.5 million – and of course for the rest of us, who just like to drool and dream.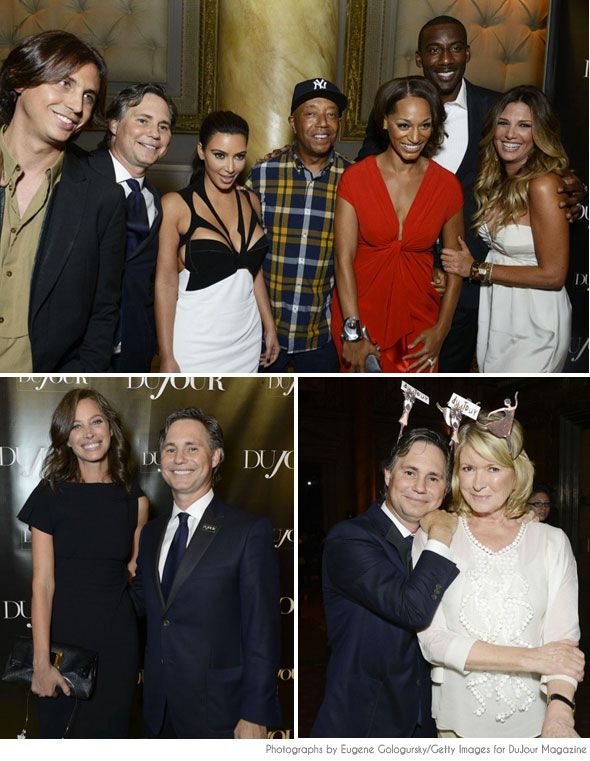 DuJour Launch party in New York City
DuJour launched with a stylish New York Cuty launch party at Capitale on Wednesday, co-hosted by the DuJour CEO Jason Binn, cover model Christy Turlington Burns and photographer Bruce Weber. Other celebrity guests included Chris Bosh, Kyle MacLachlan, Matha Stweart, Rebecca Minkof, and many others the biggest tabloid worthy celeb wasn't the cover girl Christy though – it was Kim Kardashian in her shocking dress.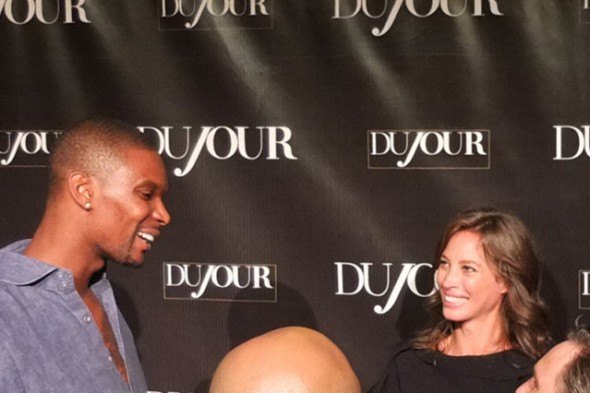 Skimbaco's New York City-based fashion writer Nina attended the event and snapped a few photos for us who couldn't make it.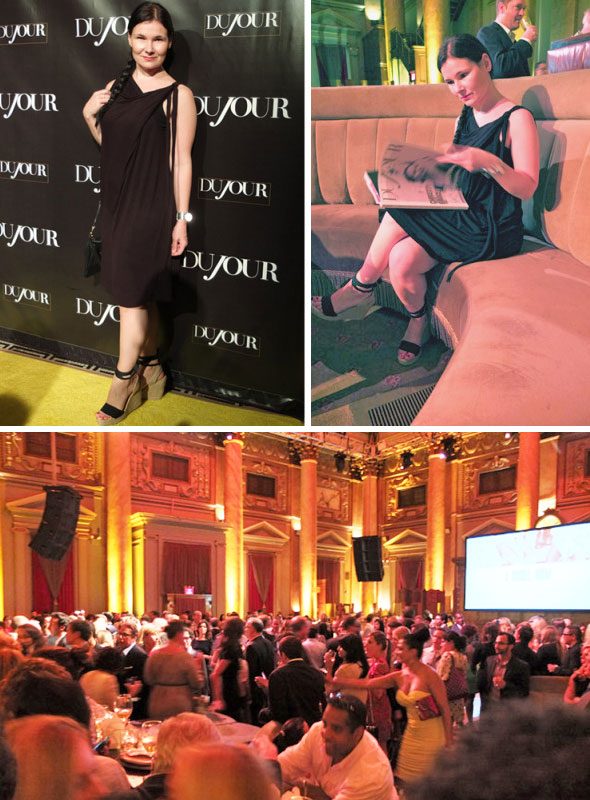 Photos: Nina Varis
Want more lifestyle posts?
Subscribe to our full feed
.