It's interesting, but I think I spent the better part of my 20s wanting to be somewhere else other than North Carolina. You see, I was born in North Carolina. I thought London, New York, or Hollywood would be the place I would want to call home. In my 30s, I put those big-city dreams behind me and decided that North Carolina was where I would remain. Now that I'm in 40s, I am so smitten with my home state that I want to share my love for it with all of you, in luxury hotel style, of course. Would you expect anything less from me?
North Carolina's largest city, Charlotte, was in the national spotlight earlier this year for the Democratic National Convention. Secret Service agents were spotted all over the luxurious and posh Ballantyne Hotel and Lodge, a member of Starwood's Luxury Collection, during the event. This Forbes Four Diamond hotel winner can certainly host VIP guests, and now it is ready to
host you
for two complimentary nights. I
stayed at the Ballantyne Hotel and Lodge
earlier this year, and fell in love with the property. The hotel's
Gallery Restaurant had the best coconut cake
that I have ever tasted. Delicious! As I mentioned this summer,
Charlotte, North Carolina, is a fantastic city
to explore, shop, and dine. Uptown Charlotte is filled with fabulous museums. If you like life in the fast lane, then the NASCAR Hall of Fame is a must-see, too. And the shopping? How does Tory Burch, Lilly Pulitzer, Hermes, ST. JOHN, Kate Spade, Michael Kors, Louis Vuitton, Neiman Marcus, and Nordstrom sound?
How to Win a Luxurious 2-Night Hotel Stay in Charlotte, NC
Go to my personal blog,
The Hines-Sight Blog, to enter this luxury giveaway
. A winner will be drawn at random on November 17. If you decide to enter, and want to extend your stay in my home state, email me and I can help you plan other areas to see. The beautiful N.C. mountains are just a few hours away, and you can reach N.C.'s coast in less than four hours. Of course, I would love to see you in Raleigh, N.C., too.
The Ballantyne Hotel and Lodge would also be a perfect destination for the holiday season.  Enjoy an enchanting collection of gingerbread houses throughout the holiday season. From Thursday, December 13 through Tuesday, December 25, the creative display is open daily from 9am to 5pm to the public. Attendees may vote on their favorite gingerbread house with $1 minimum donation per vote. All proceeds will benefit 
Levine Children's Hospital
, dedicated to caring for the physical and emotional needs of children and their families.  Holiday afternoon tea is also served Wednesday through Sunday throughout the month of December. The winner will have to use the complimentary hotel nights at the Ballantyne Hotel and Lodge by May 31, 2013. Photos courtesy of Bissell Corporation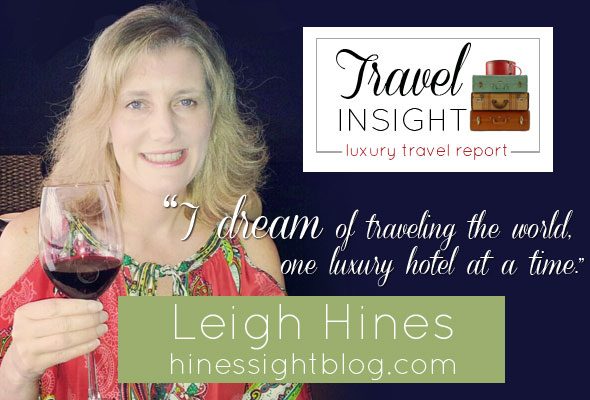 SUBSCRIBE TO SKIMBACO TRAVEL
, travel newsletter delivered to you once a week.