We are not officially hosting Instagram Travel Thursday today, but you can find the last week's link collection from the bottom of the post to read last week's posts and you are welcome to add new posts this week as well. I wanted to share some of my favorite Holiday photos from Instagram from the readers, friends and team members of Skimbaco Lifestyle.
I hope we are already connected on Instagram
, and I can continue seeing your photos. Please keep sharing your photos with #skimbaco hashtag (
you can see the latest photos from our readers here
), it is an easy way to get connected with like-minded people who all want to enjoy life and share the joy of living life to the fullest with others.
The Best White Winter Wonderland
The absolutely best Instagram feed this December to see white winter wonderland comes from Switzerland. Anita shares unbelievably beautiful scenic photos from Swiss and Austrian Alps. This photo is from Austria.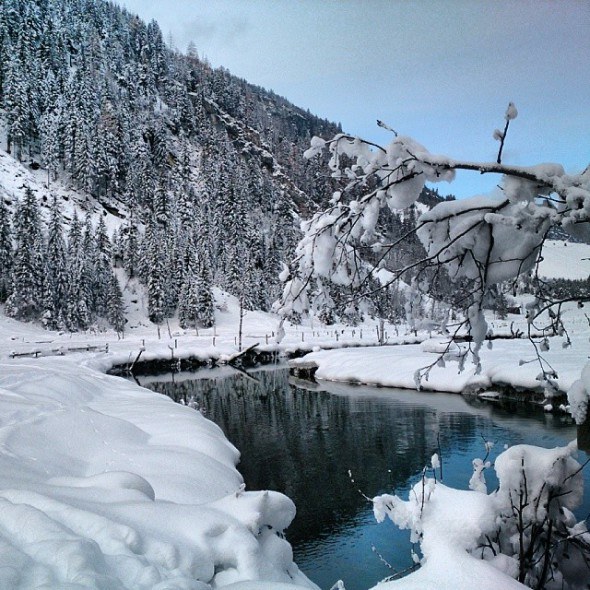 Photo by
Travelita
The the best Bucket List Moment
"Adventure" or "bucket list moment" can be so very different to different people, and we always want to encourage you to define your own adventures and also to look back in your life and see the bucket list-worthy moments that you perhaps thought you'd never do, but you did. I loved the bucket list moment from Susan's friend Joanne this Christmas.
Fun on the Winterval Carousel! Having a go was on our friend Joanne's bucket list, and the weather broke enough that she could! :-)"
Photo by
Susan_Vibrantireland
The Best Family Christmas Card Photo
The best family Christmas photo comes from the Browns from California. Nothing is more skimbacoish than jumping of joy and sharing the moment with the people you love.
Tomorrow is Christmas Eve! We are jumping for joy!"
Photo by
erikal
and
morganb180
The Best Family Tradition Moment
We hunt trends, we embrace everything new, but appreciating old traditions is deeply embedded to what Skimbaco is all about.
Learning to make our traditional Italian Christmas dinner. My grandmother and her sister are teaching the younger generations so we can carry on."
Photo by
Rockstarmomlv
.
The Best Gingerbread House
When a gingerbread house has a fountain in the courtyard it is easy to declare it the best.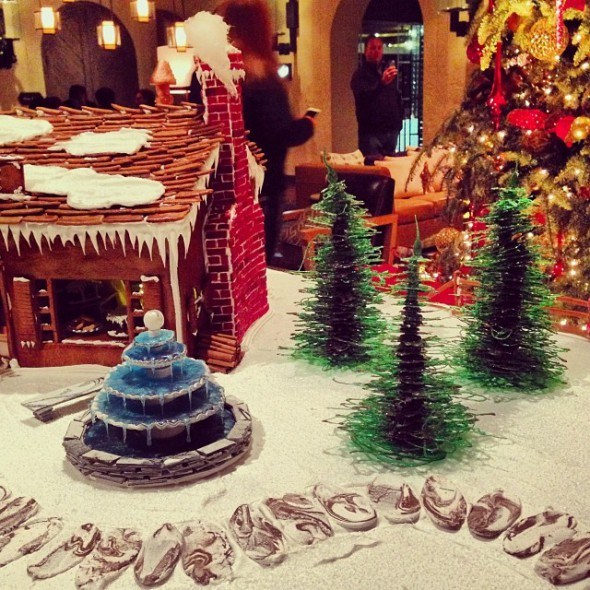 Cutest gingerbread house!"
Photo by
@therichlifeonabudget
The Best Holiday DIY
When you create Christmas from your heart, you have to spend time to do it so. Creating crafts, handmade gifts and setting up your home with homemade goodies is all so skimbacoish! I loved seeing
Tamera's
DIY ideas this Holiday season on Instagram.
Making candles here today … Ellis and I have had this on our Christmas list for so many years! Thank you @ellistracy for making this one come true!"
Photo by
TameraBeardsley
The Best Holiday Food Photo
Food is such an important part of the Holiday celebrations, and part of the fun is making it together. I love not just how these cookies look and probably taste good too, but the idea of all of the time spent together creating them.
We love decorating Christmas cookies."
Photo by
keltainentalo
The Best Christmas Gift
The best Christmas gifts are from the heart. This year the best received gift was a photo book I made for my in-laws, but I think Reeta took giving photo-gifts to even higher level – she had a fairy photo shoot for her children, and photos were the gift not just for the grandparents, but the experience itself was amazing for the children. Double gift!!
Fairytale photoshoot = xmas present for grandparents"
Photo by
Houseofanais
The Best Outdoor Christmas Decorations
The most beautiful outdoor decorating picture comes from Italy from Bolzano in South Tyrol.
Photo by
TheFamilyCompany
.
The Best City Christmas Photo: USA
I loved virtually traveling around the world this year and seeing Christmas photos from around the world on Instagram. NYC is such a special place to spend Christmas time, so my best city photo comes from my favorite city in the USA. Thanks for sharing Jen!
Photo by
JenTemple
The Best City Christmas Photo: Europe
This is one of the most magical Christmas photos from Rome, another city I absolutely love. The Colosseum, the moon, the Christmas tree.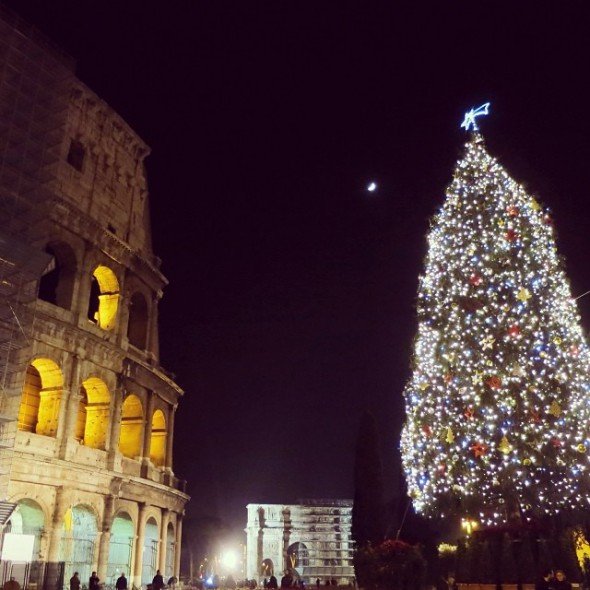 Triple threat."
Photo by
Tianapix
The Best Christmas Tree
I think Leigh has done the best job featuring the most beautiful Christmas trees found in luxury hotels this Holiday season, both on Instagram and in her blog Hines Sight Blog. She spotted this gorgeous tree in the Walt Disney World.
A room this grand, needs a grand tree. The Victorian-themed tree at The Grand Floridian at the Walt Disney World. "
Photo by
HinesSightBlog
The Best Christmas Airport Photo
Planes, trains, automobiles… Traveling is such a big part of the Holiday season, and luckily it doesn't have to be a bad thing. The best airport photo this year comes from Schipol airport in Amsterdam where this Santa band was spotted.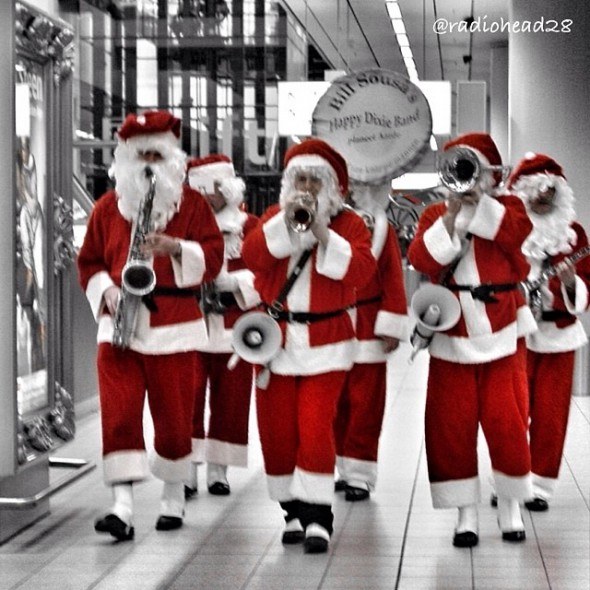 Photo by
radiohead28
The Best Christmas Market Instagrammer
I hope you had a chance to visit some Christmas markets this year. There is something magical about mulled wine, small of roasted nuts and Christmas lights combined in shopping for artisan products for Christmas. Germany is known for magical Christmas markets, so it was easy to declare DJ the best Christmas market Instagrammer, he visited 7 different Christmas markets in Germany this Holiday season. This photo is from Nürnberg.
Photo by
dreameurotrip
The Best Vacation Photo
This was one of the most difficult ones to choose – so many great vacation photos!! However, I loved seeing how Constance planned her trip to sunny California and Hawaii for a long time, and I've loved seeing her trip photos of her and her beautiful daughter (pictured). I love how they are together making their dreams come true.
My daughter is awesome, look at this babe"
Photo by
angelconstance
.
Christmas Around the World Pinterest Board
Make sure to check out more
great photos from Christmas around the World in our Pinterest board with the same name
.
IGTT Traveling Linky
Read more Instagram Travel posts from these new blog posts this week and add your own blog post.

Not a blogger? Not a problem. Join us at Instagram by using hashtag #igtravelthursday and share your travel photos.
Bloggers! Join the Instagram Travel Thursday and Host the Linky!
Bloggers, join us! Add your blog post to the Linky above, and you can also take the Linky code and add the Linky widget in your blog! Get email sent to you when the Instagram Travel Thursday linky post is up (
subscribe it here
).
Copy and paste the following rules and the banner image when you host the Linky widget:
Join us for Instagram Travel Thursday! Instagram Travel Thursday is a weekly blog post collection with a purpose to promote the great travel experts on Instagram and Instagram as a source for travel inspiration. Add your Instagram Travel-related post to the Linky. Here are the Linky rules: Link to a new Instagram travel post and use the permalink of your post, not the homepage URL. Only new posts from the week of the linky and no giveaways, other linkys or sales pitches. No links to your Instagram profile, only links to your blog. Link back to one of the Instagram Travel Thursday Linky hosts. Visit a few other posts in the linky and show them some love (comment, tweet, Pin etc.). Links that do not follow the guidelines will be removed. More information at
Skimbaco Lifestyle's Instagram Travel Thursday page
.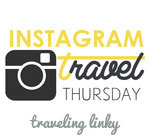 Get the banner: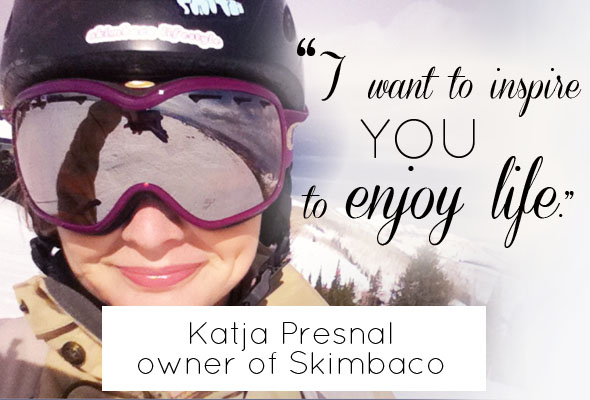 My mission is to inspire you to live life to the fullest and find your own "skimbaco," how you enjoy life where ever you are in the moment. For ideas for travel, home, food and fashion,
subscribe to weekly Skimbaco Lifestyle
feed on Mondays and
I hope you get my newsletter as well
that I sent out sometimes on Fridays.