Happy New Year! Thank you so much for being a Skimbaco Lifestyle reader this year. We have loved sharing our stories, lives, ideas and tips with you this year. A lot of big things happened in 2014, we launched our e-magazine, Satu biked 2500 kilometres of Ireland's coast, and our team participated in several international events, press trips and conferences on four continents. I took some time off this year to focus on our family's move from Sweden to New York, and I am now excited to be back in the USA, although already miss Europe dearly. Thankfully, I have plenty of practice to know how easy it is to travel back and worth! Interested knowing the most read posts of 2014? The top 15 posts from 2014 are listed below, I hope you enjoy taking a look back in some of our favorites too. If you want to stay in touch, please
subscribe to our blog post feed
and connect on
Instagram
,
Twitter
,
Pinterest
,
Facebook
and
Google+
. 1. LIFESTYLE:
10 Instagram Success Secrets I wasn't going to tell anyone
2. HOME:
10 Ideas for Outdoor Parties from IKEA
3. TRAVEL:
Must do experience in England: Traditional Afternoon Tea or a Cream Tea
4. LIFESTYLE:
Halloween trends 2014
5. LIFESTYLE:
Interview with Instagram Sensation Caroline Calloway
6. FASHION:
Banana Republic Marimekko Collection First Photos
7. TRAVEL:
Brilliant Game of Thrones Exhibition Opens In Stockholm mixing Fantasy & Real History
8. LIFESTYLE:
6 Amazing Travelers to Follow on Instagram (that you might never have heard of before)
9. TRAVEL:
Experiencing the Magic of Lapland in Rovaniemi, Finland
10. LIFESTYLE:
Just in: Pictures directly from Sochi from the Winter Games Press Officer
11. TRAVEL:
These Instagram Photos will Make you Want to Go to Scandinavia
12. HOME:
French Elegance and English Countryside Sophistication for Spring Tablescapes
13. HOME:
Inexpensive Summer Guest Bedroom Makeover
14. TRAVEL:
Top Exotic, Cultural, Culinary and Adventure Destinations for 2015
15. FASHION:
Just in: Finnish Smart Watch that looks like Jewelry Deputs today
(Note: the listed posts are the most read posts written in 2014. Some of our most popular older posts written in the previous years are still read daily, but we don't want to write a very similar looking list every year.)
Post by Katja Presnal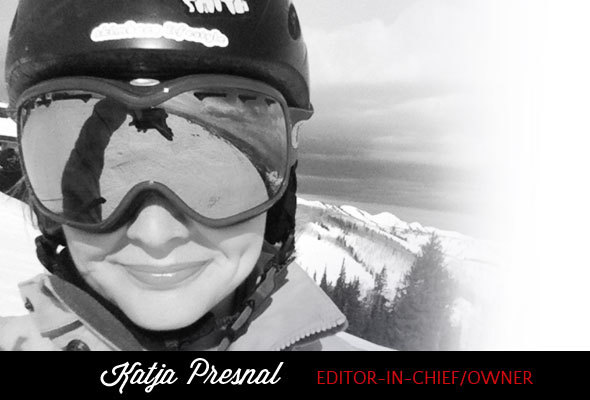 "My mission is to inspire you to live life to the fullest and find your own "skimbaco," how you enjoy life where ever you are in the moment. For ideas for travel, home, food and fashion,
subscribe to weekly Skimbaco Lifestyle
feed on Mondays and
I hope you get my newsletter
that I send out sometimes on Fridays."
Katja Presnal
, editor-in-chief and the owner of Skimbaco Lifestyle.
Let's connect!
Visit Skimbaco Lifestyle (Skimbacolifestyle.com)'s profile on Pinterest.