Oh BoConcept
I admit. It totally upsets me when the brands I like disappoint me with their marketing campaigns. What can I say? I love marketing. This time it's Danish BoConcept, a modern furniture brand that makes drool-worthy furniture that fit my home perfectly. But now I am thinking, maybe this gorgeous furniture isn't meant for me, because I can not get on board with this newly launched short film. Or is it just me, or do you think BoConcept's new short film is extremely sexist? What is the surprise he is waiting for? A woman?
A paid woman?
Here is what they say
The second installment of the creative collaboration between urban furniture retailer BoConcept and celebrated actor Mads Mikkelsen premieres March 18th at 4 a.m. EST with The Guest. BoConcept is celebrating the big short film launch with a nice giveaway: an interior makeover worth $5,000. (Visit
www.boconcept.us
for more information on how to enter.) The short film features Mads Mikkelsen and Dejan Cukic. Mads Mikkelsen is possibly the most popular actor in Denmark. Since playing Le Chiffre in the James Bond movie
Casino Royale
and winning the Best Actor award in Cannes 2012 for his role in the renowned Danish film
The Hunt
, he has achieved worldwide recognition. His latest performance in the film
The Salvation
received standing ovations when screened in Cannes in 2014, and many TV viewers around the world can right now enjoy him in the lead role of the hit series
Hannibal
. Mads Mikkelsen was closely involved in the development of the script of the BoConcept short film, together with Cukic and technical director Thomas Busk. Cukic, who also directed BoConcept's first short film with Mikkelsen, The Call, says of the two films:
Compared to the previous film The Call, which was high on drama, we wanted to make something more lighthearted and fun, and Mads is perfect in the role of furniture geek."
Dejan Cukic directed and co-stars in The Guest. He is an accomplished actor and director in Denmark and is famous for his comedies and dramas across Europe. He is known for his roles in the films
In China They Eat Dogs
,
Just Another Love Story
and
The Trap
and enjoyed great success in the Danish hit TV show Nikolaj and Julie. In
The Guest
, Mikkelsen and Cukic play old friends who reunite in Spain. Mikkelsen's character shows off his new home, which includes beautiful women in unexpected places and chic, functional BoConcept furniture pieces throughout. BoConcept Visual Manager Jette Christensen explains
This film is lighthearted and more casual, but we wanted to maintain a high level of elegance with an exquisite tone-on-tone selection of white and grey."
But does it hit the target market?
BoConcept is Denmark's most global retail furniture chain with more than 270 brand stores in 60 countries around the world. The company has produced furniture for more than 60 years and the company is known for its high level of professional service that helps customers making the most out of their space.
And simply said: I am in love with their furniture. This is what modern furniture should be like! Beautiful, high quality, and multi-functional to be used in everyday life and when celebrating special moments. I love the tables that extend when you have more people over, or furniture with hidden storage so you can have a sleek look in your home and have storage space for your things too. And seriously, how cool does the Madison sofa look? But there is just something about the objectifying women that makes me scratch my head in this short film, even as a liberal European. My friends in Europe have commented negatively on some other advertising campaigns BoConcept has done in the past as well as being too loud and pushy. Maybe I just have a really bad taste in humor, and maybe some of my friends do too. But what we have always thought: we have excellent taste in furniture. I am starting to think smart professional high earning women are not BoCocept's target audience, and families are not in their target market either. Maybe gay men or married men are also not in BoConcept's target market, because
this short film is clearly targeting only straight bachelor men
.
The film was shot on location in Valencia, Spain in the home of world-renowned BoConcept designer Morten Georgsen. Georgsen designed the house himself using various levels and flooring materials, and creating a natural transition from indoor to outdoor. The outdoor rooms and lighting played a great part in creating the perfect light and playful ambiance in the film. Everything about the house and the furniture makes me want to scream YES, I want to live in this world of beautiful design, but everything about the odd objectifying of women in this film makes me want to stay clear and have nothing to do with the world these people live in. I know many think this short film is great, even funny, and I sure hope these people are the same who think BoConcept's furniture is amazing. Otherwise, they just offended their very own target market.
What do you think?
Video Credits: Script: Dejan Cukic and Thomas Busk Director: Dejan Cukic and Thomas Busk Film photographer: Nicolaj Brüel Producer: Claus Frandsen, the company film Sound: Alexsounds and Supersonic Post Production: Decu, Gentlemen Bronocos, the company film Production Company: the company film
Post by Katja Presnal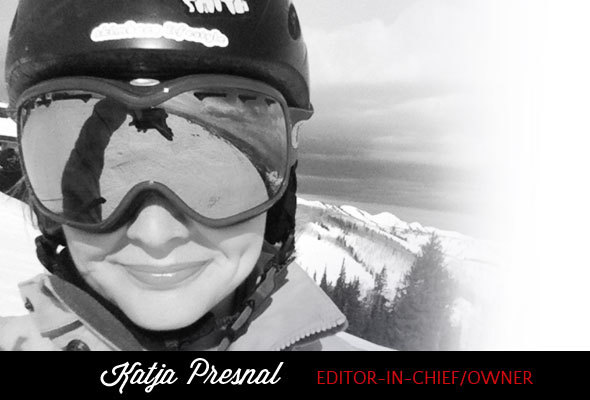 "My mission is to inspire you to live life to the fullest and find your own "skimbaco," how you enjoy life where ever you are in the moment. For ideas for travel, home, food and fashion,
subscribe to weekly Skimbaco Lifestyle
feed on Mondays and
I hope you get my newsletter
that I send out sometimes on Fridays."
Katja Presnal
, editor-in-chief and the owner of Skimbaco Lifestyle.
Let's connect!
Visit Skimbaco Lifestyle (Skimbacolifestyle.com)'s profile on Pinterest.