Previously, I have written about a membership watch service known as
Eleven James
. If you are like me and love timepieces, this service is a great way to experience a range of different watches throughout the course of the year by paying a monthly membership fee instead of fronting the large cost of a luxury watch upfront. I am excited to see the company growing, and recently launching a new collection for members, the Enthusiast Collection. The new plan offers a range of modern, iconic, and vintage timepieces from brands such Bell & Ross, Breitling, Cartier, IWC, Omega, Rolex, and Panerai starting at just $149 a month! If you get that uber and latte habit, you can cover the cost of owning and experience amazing timepieces throughout the course of the year. The Enthusiast Collection is a great way to get affordable access to the world's finest and most sought after watch brands.
"Our new Enthusiast Collection was launched to meet robust demand, especially from millennials who are first discovering luxury watches," said Randy Brandoff, Founder & CEO of Eleven James. "We are very excited to reach and attract an even broader audience with the access that an Eleven James Membership provides, along with unparalleled variety and highly personalized service. With a heightened consumer focus on watches after the announced launch of Apple's Apple Watch, now is the perfect time for Eleven James to launch this new collection." Brandoff continues, "At a monthly price that's less than a gym membership or a big night out, there is a vast potential market to join Eleven James or gift a membership." Just like with Eleven James's three initial collections, Aficionado, Connoisseur, and Virtuoso, this new collection receives the hallmark concierge service and all the benefits that coming with being an Eleven James member. Additionally, the company is continually adding to their collections based upon member preferences. I know I will definitely be second guessing that daily latte in exchange for luxury timepieces…what do you think?
Photos: Eleven James
Post by Wes Holland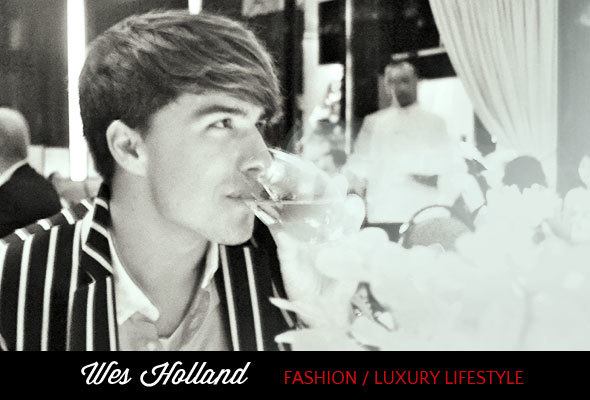 "I dream of being a business leader in the fashion world. Whether that be creating and running my own luxury retail consulting firm, or heading a department for a renowned fashion house, I want to mix the intellectually stimulating side of business with the creativity that the fashion world offers. Make sure to subscribe to
Skimbaco Fashion weekly feed
."
Wes Holland
of
Life Through Preppy Glasses
.
Let's connect!
Follow Skimbaco Lifestyle (Skimbacolifestyle.com)'s board Monsieur Curations for MEN on Pinterest.