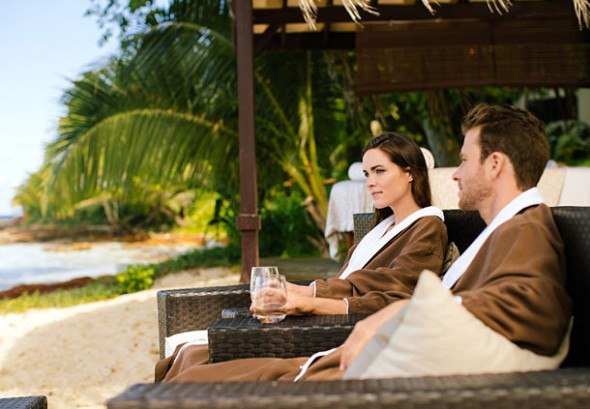 Dreaming of St. Croix
Today I am dreaming of a tropical vacation to St. Croix, and sipping a Caribbean Dream cocktail made with local
Cruzan Rum
right by the beach at the
Renaissance St. Croix Carambola Beach Resort & Spa
. St. Croix is the largest of the U.S. Virgin Islands, and you don't even need a passport to travel there. St. Croix has a rich history with cultural diversity, native to Arawak and Carib peoples, and influenced by people from Spain, Great Britain, the Netherlands, France, Malta, Denmark and the United States. The cultural mix fascinates me, and I hope to experience it myself one day. I want to see the traditional stilt dancers thought to chase away evil spirits, the "Mocko Jumbies", and dance to the tunes of reggae and calypso. I want to do salt river kayaking and then ride horses on the beach.
According to National Geographic St. Croix has "One of the world's best beaches." One of the most beautiful is the Buck Island. The Buck Island is surrounded by clear waters and extensive coral reefs, and is the only underwater national park.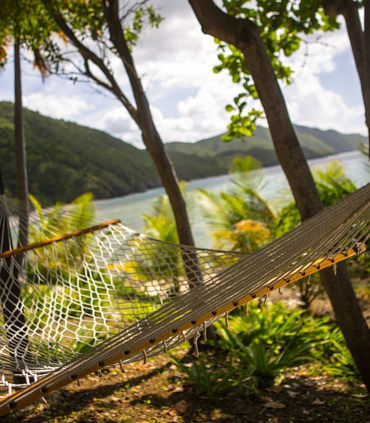 The island has two main cities, Fredrickson and Christiansted.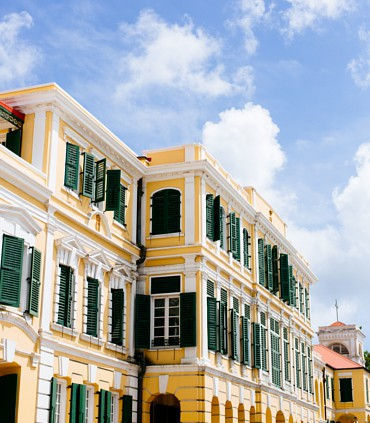 The famous Cruzan Rum is made in Fredrickson, where they distill using natural ingredients the authentic, down-to-earth and unhurried spirit of the island to every bottle of their rum.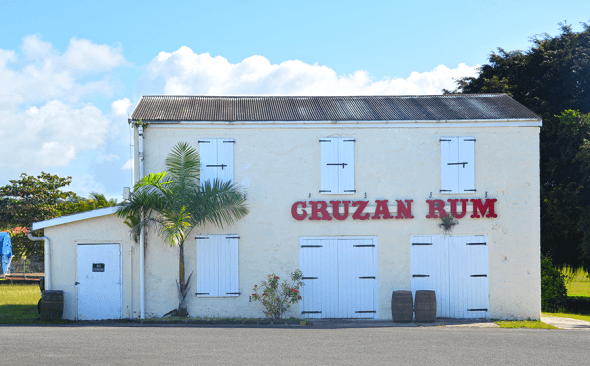 Year after year, thousands of barrels of Cruzan Rum are made right on St. Croix. With an expanded line of rums that include coconut, mango, pineapple, as well as Single Barrel and high-end Estate Diamond rums, Cruzan Rum continues to impress worldwide spirit connoisseurs. But no matter how popular the most famous export of St. Croix becomes, there is still only one place in the world where you can tour the distillery and visit the tasting room. In Fredrickson, on St. Croix.
Enjoy the summer with this drink at home
Try this drink directly from St. Croix to get you into spirit of the island.
Cruzan® Caribbean Dream
Ingredients: 1 1/2 part Cruzan® Blueberry Lemonade Rum 1/2 part Fresh Lime Juice 1/2 part Cream Cinnamon Cherries Method: Combine all ingredients over ice in a cocktail shaker. Shake vigorously for 10 seconds and double strain into a shot glass. Garnish with freshly grated cinnamon and a speared cherry. Cruzan Rum believes in living the "Don't Hurry" and embracing every day. This cocktail is great for Fourth of July as well and you can kick off an evening of fireworks with the Cruzan Caribbean Dream. With colors of red, white and blue, this refreshing rum shooter has idyllic patriotic flair that will leave you (and your guests) wanting another! I hope my next one is on the island of St. Croix though!
Less drinking – more holistic living
I get that rum isn't for everyone. If you are more into wellness than sipping cocktails, here is a quick travel tip for you this summer too.
Holistic Health and Certified Yoga Instructor, Koya Webb is hosting an exclusive retreat on St. Crox this summer. You can transform your mind, body and soul in five days while taking in the beauty of
St. Croix at The Buccaneer Resort
via Retreats Unlimited.
Koya is known as a "transformational specialist" when is comes to helping people reach their goals. This five day retreat offers inspiring fitness and nutrition plans and inspire you to make a positive lifestyle change that maximizes your ability to cultivate self love, lose weight, increase energy and experience optimal health through a holistic and active lifestyle. The legendary
Buccaneer
resort offers the warm, personable service of a boutique hotel, seamlessly blending old world charm with thoroughly modern luxury on 340 sprawling, scenic acres of tropical island paradise. Amenities include three beaches, 18-hole golf course, tennis center ranked the best in the Virgin Islands, full-service spa, freshwater pools and water sports centers. The resort is family-run with great pride for generations and the preferred destination for numerous celebrities. The Buccaneer's numerous accolades include being voted one of the 500 Best Hotels in the World, one of the Top 25 Hotels in the Caribbean, Bahamas and Bermuda, one of the World`s Top 50 Tropical Resorts and a National Trust Historic Hotel of America.
Photos: Marriott Renaissance St. Croix Carambola Beach Resort & Spa and Cruzan and Buccaneer.
Post by Katja Presnal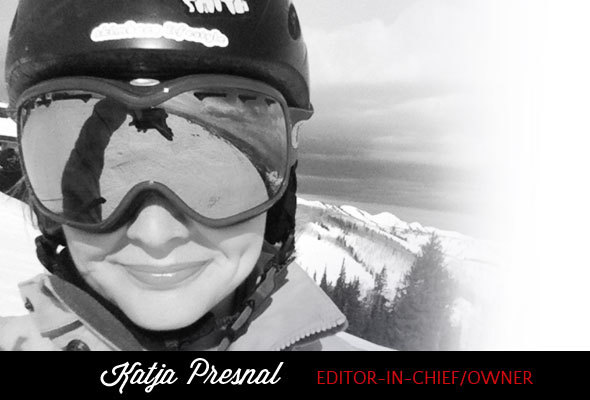 "My mission is to inspire you to live life to the fullest and find your own "skimbaco," how you enjoy life where ever you are in the moment. For ideas for travel, home, food and fashion,
subscribe to weekly Skimbaco Lifestyle
feed on Mondays and
I hope you get my newsletter
that I send out sometimes on Fridays."
Katja Presnal
, editor-in-chief and the owner of Skimbaco Lifestyle.
Let's connect!
Visit Skimbaco Lifestyle (Skimbacolifestyle.com)'s profile on Pinterest.