NOTE: Check out all the Blog Giveaways ending today!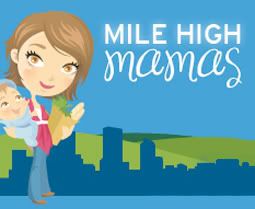 Yes, you read it – you can read an interview of me at a very cool parenting website
Mile High Mamas
today. I am the
Mama Blogger of the Month
!
It is such an honor for me to be the Mama Blogger of the Month on this particular site. Mile High Mamas is a resource, parenting and entertaining site for local Colorado moms. I was just delighted to be in their blogroll and be a proud "Colorado Blogger", even though I am just a fresh transplant and have been in the South-West Colorado less than two years.
But a Mama Blogger of the Month? Thank you Amber, you have no idea how much this means to me!
See, the bloggers behind the Mile High Mamas are everything but novice.
These blogging queens (and one king) united in the Mile High Mamas have been known for their fun writing style for a while. The master mind behind the site is Amber, the
Crazy Bloggin' Canuck
and the other writers include Aimee – you know her blog
Greeblemonkey
, right? – and Julie from
mothergoosemouse
, and she is also the co-founder of
Parent Bloggers
among many other sites she writes for. Mile High Mamas bloggers are one talented group and no wonder the readers way beyond Colorado love reading this blog from the mountains.
Another reason to be
very honored
… The January blogger was Sarah, who writes
Imaginary Binky
and the February girl was
Amy
from
Crunchy Domestic Goddess
.
Wow. I just can't believe I am in the same group. Thank you so much!
Ps. Visiting from Mile High Mamas..?
You might like all my
Colorado
posts, or maybe
Skiing with the kids
posts?