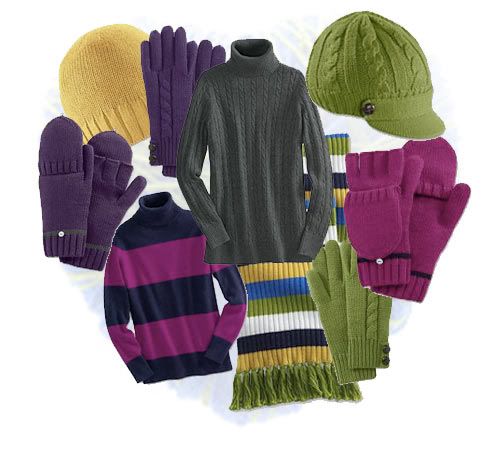 Lands' End tote bags have been my favorites the whole summer, and now when fall time is around the corner I am glad to know Lands' End will continue to come to places with me. But for fall and winter – it's their FeelGood collection's sweaters and accessories that I know I will be tagging along. The FeelGood Collection's sweaters, cardigans and accessories are so soft and the same high quality that you can expect from Lands' End. But what is different about this collections that by purchasing a sweater you can actually give back to your community. With every sweater purchased, yarn is donated for
Warming Families
, a nationwide charity organization knitting clothing for homeless. One cone of FeelGood yarn is enough to make 28 hats to be donated to homeless individuals in communities across the country. Join the FeelGood Campaign and help Lands' End to spread some love and warmth.
Upcoming FeelGood Twitter Party
Join Lands' End and Vickie Howell, host of TV's Knitty Gritty, for a Twitter Party to celebrate the kick-off the FeelGood Campaign! The party will feature more than 20 fun giveaways ranging from the FeelGood sweater and Vickie Howell's books to Lands' End gift cards and FeelGood yarn.
Lands' End FeelGood Twitter Party
Date: Wednesday, September 16th Time: 7:00 p.m. until 9:00 p.m. CST Location: Twitter with hashtag #landsend You can also knit the FeelGood beanie hat by Vickie Howell's
easy instructions
– to make it even easier, Vickie shows in this video how to create the hat. Full disclosure: I received a Lands' End FeelGood Cardigan and for writing this post about the collection, Lands' End will donate a cone of FeelGood yarn to volunteer knitters at Warming Families to be made into hats to donated to homeless individuals.