The top shoe trend in Sweden for fall shoes is high tops, you see them everywhere! Kids, women, men, everyone wearing and buying high top shoes. The high heels are now either platforms, booties – or high tops with wedge heels.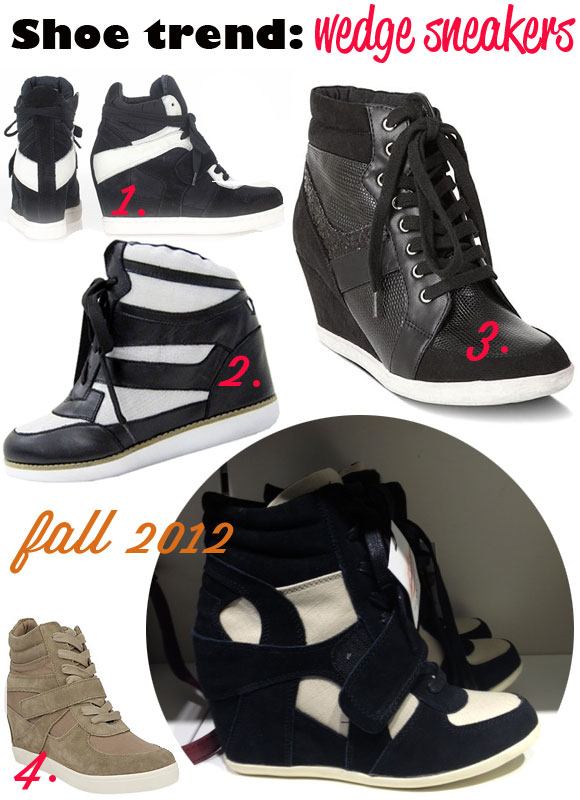 High Top Sneakers with Wedge Heels
1.Probably the trendiest wedge sneaker right now: the
Cool Wedge Sneaker Black/White Suede by Ash
($250), comes also in other colors. If the price tag is too much.. there are cheaper options. 2.
Jeffrey Campbell 'Gio' Hidden Wedge Sneaker
($179) has the more sneaker sporty look than some of the other models I've seen. 3. The
Unlisted Shoes Of-Fence Wedge Sneakers
($79.00) are the cheapest way to get into this trend. 4. The leather
Steve Madden Olympiaa high-top sneakers
($99.95) come also in black.
Fashion Friday
I'm linking up for Fashion Friday on
Blonde Episodes
and
All Things Chic
.