I'm been thinking of Seattle, Washington lately. Perhaps it's the cup of java that you can find on almost every street corner in Seattle that has me longing for a visit again. As
Katja mentioned in her Live a Little
series this week, I'm caffeine-free for a 10-day fall renewal detox. Despite not being able to have coffee or tea right now, I think Seattle would be a perfect city to see fall foliage in an urban setting.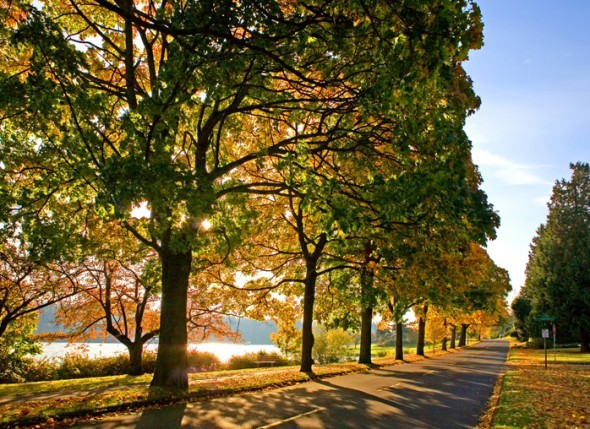 I fell in love with the city on my visit several years ago and really developed a fondness for the Pacific Northwest. It is definitely an area that I would like to return to one day. It's just beautiful.
Pike Place Market
Pike Place Market is also home to the original Starbucks. Yes, it's the mother of every little Starbucks located in your hometown. There is usually a line out the door for the original, but I've been told that it moves quickly, and there are plenty of street performers for your enjoyment and entertainment. Pike Place's nine acres have been a staple in Seattle for more than a century. It's been called "the soul of Seattle," and for good reason. When it opened on Aug. 17, 1907, eight farmers sold their wares to more than 10,000 people who came out on a crazy first day. It hasn't slowed since. The market is now home to more than 200 businesses, 190 crafts people and about 100 farmers. Now more than 10 million visitors visit each year.
Pioneer Square
I truly enjoyed walking around Pioneer Square, Seattle's historic district. The 20 square blocks that make up Pioneer Square boast beautifully restored buildings designed in the Second Renaissance-Revival, Beaux-Arts Classical, and Richardsonian-Romanesque styles. During the First Thursday Art Walk, visitors can enjoy the hundreds of galleries and studios that call Pioneer Square home. Small shops selling one-of-a-kind fashions and antique furnishings fill storefronts, and the holiday season is always a great time to enjoy Pioneer Square's destination shopping. I loved strolling through the galleries on my visit.
I also found
Bill Speidel's Underground Tour
in this area fascinating. After the Great Seattle Fire of 1889, the current city was rebuilt over the top of the ruins. The Underground Tour takes guests through hidden subterranean passages that once were the main roads and storefronts of original Seattle.
Dale Chihuly Glass
My husband and I were also fascinated with the glasswork of Dale Chihuly. His work is stunning, and his masterpieces are found all over the world, but his home state of Washington displays his work proudly. Earlier this year, Seattle opened, at the base of the iconic Space Needle,
Chihuly Garden and Glass
. This exhibit showcases the most comprehensive collection of Chihuly's artwork ever assembled, including eight expansive galleries and both interior and exterior exhibits.
Boutique Hotel Check-In
The Inn at the Market
is a boutique hotel located within Pike Place Market. You wouldn't expect anything less for Seattle, but all rooms have coffee makers. A highlight of the hotel is its rooftop deck where you can sip some coffee, of course. Recognized by Travel + Leisure and Conde Nast, the Inn at the Market offers a signature Seattle experience treasured by visitors and locals. It is within walking distance of most Seattle landmarks.
The Sorrento Hotel
 has been a landmark hotel in Seattle since it was established in 1909, and it is where I stayed on my Seattle trip. This hotel, which is farther away from the Pike Place Market, is located in First Hill, a residential area. This hotel exudes old-world charm and luxury in a historic property. You'll definitely get a workout walking back up the hill after some sightseeing, but they do have a complimentary car service. And even though Seattle is known for its coffee, this hotel is known for its
daily afternoon tea
.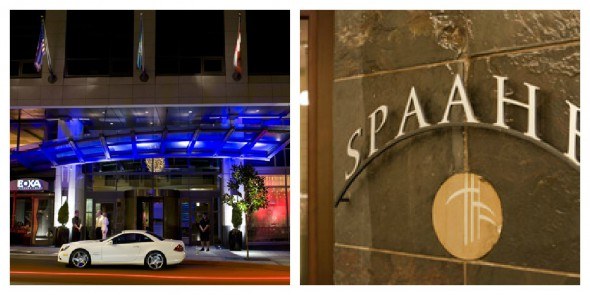 Hotel 1000
, located at 1000 First Avenue in the heart of downtown Seattle, is home to the luxury spa called Spaahh. I love that name!  Guests can book the 1000 moments of Aahh package which includes a $150 credit in Spaahh (per stay), breakfast, specialty cocktails, and valet parking.  Guess what? You can also find Starbucks coffee in your room. That's definitely my type of fall renewal. Helpful links for your trip planning:
VisitSeattle
http://www.experiencewa.com/
Photo credits:  Inn at Market, The Sorrento Hotel, and Hotel 1000. My thanks to my friend Mitch Fluhrer for sharing his personal vacation photos with me. Some photos were from my last visit.