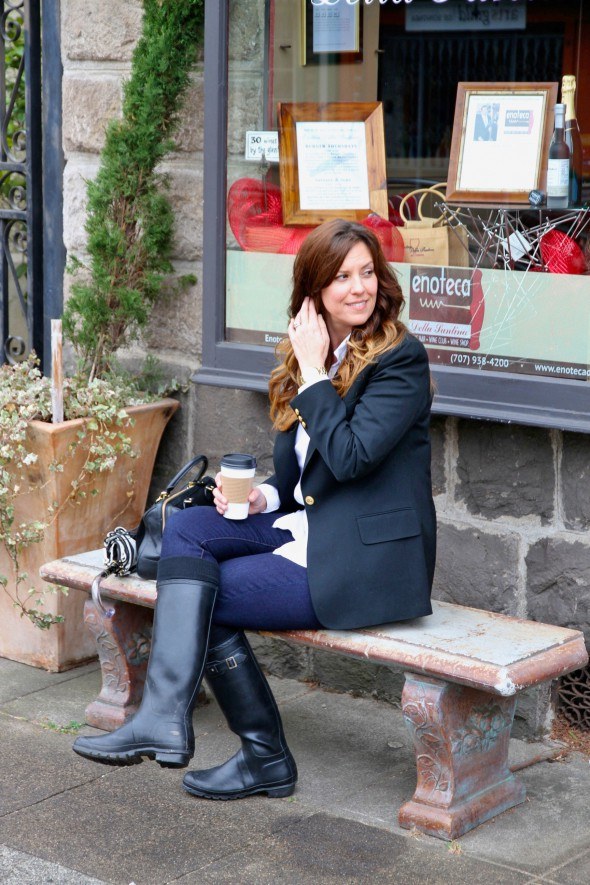 ADRIENNE TAYLOR SHUBIN
Lives:
Kenwood, California, USA
Skimbaco expert topics:
California wine country, fashion, wine, travel, lifestyle, luxury for less.
Feature on Skimbaco Lifestyle:
The Rich Life
Adrienne's own blog:
The Rich Life (on a budget)
Professional background
University of San Francisco graduate with a degree in English. I worked in San Francisco's Financial District as a personnel recruiter for seven years, including owning a small recruiting business for the last two years. I started my blog,
The Rich Life (on a budget)
, in 2010. In 2013 I made the switch from blogging as a part-time hobby to blogging as my full-time dream career!
Location
Born in North Carolina, raised in Las Vegas, Nevada, I moved to San Francisco at 17-years-old to attend college and remained in the Bay Area. In my early 30's, I met my husband and moved to Sonoma County where he lived. That is where I now reside, in the small town of Kenwood with few people but lots of grapes and wineries.
Visit The Rich Life (on a budget)'s profile on Pinterest.
Get to know Adrienne!
Favorite staycation day? What do you love to do in Kenwood?
I pack a basket full of my favorite foods, grab my favorite person, and go picnicking at Chateau St. Jean in Kenwood, California. Once my husband and I arrive, we buy a bottle of wine in the tasting room and ask for a couple of glasses. It's a romantic way to spend an afternoon and pretend like we are vacationing in France.
Your best Skimbaco moment?
Sitting on the Seine River with my husband on a sunny fall day, watching the Bateaux Mouches go by while picnicking with an apple, saucisson, French baguette, fragrant cheese and a bottle of Burgundy. That's living a rich life!
Your ideal travel destination?
All of my favorite destinations are European. I love Paris and the Berner-Oberland region of Switzerland best. Croatia,
England
and
Sweden
are at the top of my list of countries I want to visit in the coming years.
What would you serve your dinner guests? Or would you take them to your favorite restaurant?
I cook at home often in my daily life so I like to eat out and give myself a break. Rutherford Grill in Napa Valley is my favorite place to eat out with friends. I've been a patron of Rutherford Grill consistently since it opened in 1994. The menu has mostly simple, American fare including rotisserie chicken, ribs, grilled artichokes (my favorite). The hearty positrons are served in an elegant and very 'wine country' setting with indoor and outdoor seating, weather permitting. I have been to Rutherford Grill over fifty times and have never once had anything but excellent service and a satisfying meal.
What does your ideal home look like?
My ideal home would be located in Kenwood, California where I currently reside. I dream of a small Tuscan villa with a tiled roof, stone walls, lots of vines hanging from the eaves, shuttered windows, and surrounded by flower gardens, small ponds and rows of grapevines. I would have an intimate swimming pool and a long crushed granite driveway lined with lemon and lime trees.
How do you define Skimbaco Lifestyle? What it means personally to you?
Skimbaco Lifestyle: Living my richest life possible….everyday.
What do you dream of?
I dream of becoming a well-known writer and resource for fashion, travel and the California Wine Country lifestyle. I want to write a book about living the richest, most fulfilling life without great wealth. And…travel, travel, travel!