Paris – Sweet Tooth's Paradise
Having visited Paris four times in the last six years, I have had my share of Paris's best sweets. From cookies to frozen delights, pastries to beverages, I have a list to suit everyone's sweet tooth!
1. Macarons
Few people can visit Paris and not at eat a French macaron. You see the colorful treats everywhere you turn. A macaron is a sandwich cookie – ganache, buttercream or jam between two almond merengue cookies. They come in a wide variety of  flavors and countless colors that are often vivid. Macarons are not for everyone's palate as they are quite sweet but they are worth a taste to find out if they suit yours. You can buy your macarons at world famous and always crowded 
Ladurée
 and even at Paris McDonald's! I like to buy mine at
Gerard Mulot
in the Marais neighborhood.
2. Crème Brûlée
Crème Brûlée literally translated from French means "brunt crème". Smooth custard awaits you under a thin crust of scorched sugar that you can gently crack with your spoon. I always order a Crème Brûlée when I dine at 
Ma Bourgogne
, located in Place des Vosges. Crème Brûlée is quite rich. I suggest sharing with someone. Just ask for "deux cuillères, s'il vous plait" (two spoons, please)!
3. Crêpes
Hot, freshly made-while-you-wait Crêpes are available in many locations throughout Paris. It's a Parisian street food that is served both savory and sweet. My favorite is a Nutella, banana crêpes drizzled with Grand Marnier. I like them for dessert, a snack or anytime! They are especially wonderful on a cold Paris night.
4. Gelato
Enjoy a little Italy while in Paris and have a gelato.
Amorino
is a chain of gelato stores located throughout Europe. Their signature rose-shaped scoops on comes make your already fantastic gelato even more of an experience! Coconut is, in my opinion, the best flavor at Amorino. I could eat an entire gelato bouquet of them!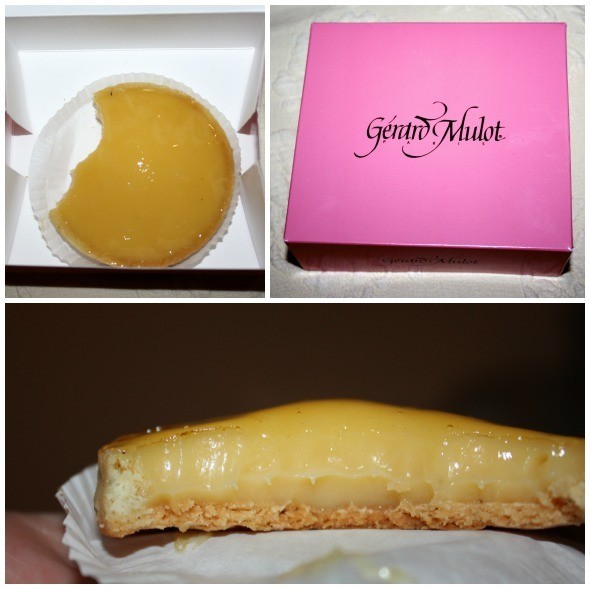 5. Tarte au Citron
Tarte au Citron, or lemon tart, is sweet, tangy and creamy with a lightly sweetened crispy crust. It's a delight to enjoy, especially as an afternoon treat after sightseeing all day, and goes well with a cup of hot French tea. I think the best are found at Gerard Mulot.
6. Chocolate Chaud
Chocolate Chaud is French for "hot chocolate". But this is not your everyday powdered mix hot chocolate. An authentic chocolate chaud is something special. Using steamed milk and bits of semisweet chocolate, chocolate chaud is a warm cup of sweet richness!  Most Parisian cafes serve chocolate chaud but
Angelina
is world-famous for theirs.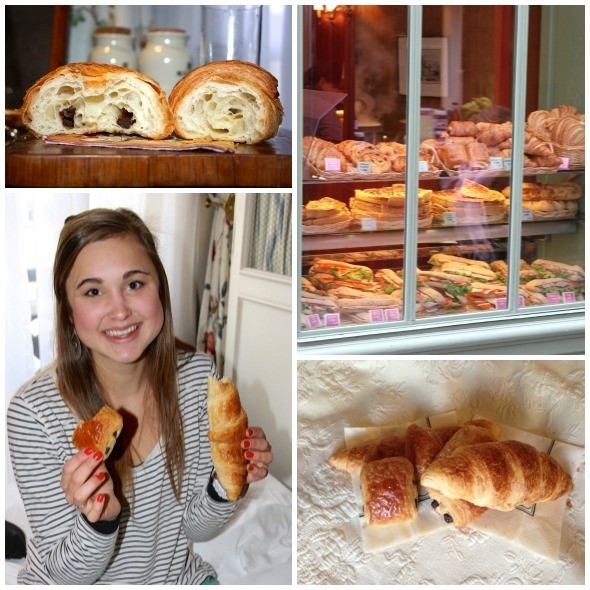 7. Croissants
If there is one food on this list that I eat every day I am in Paris it's a croissant. I immediately scout out a bakery near my hotel that appears busy and popular. I head there each and every morning to buy a few fresh, warm, buttery, flakey croissants and a cup of coffee. Often, I will choose an almond or chocolate croissant instead of plain if my sweet tooth requests it. I have no problem declaring croissants found in Paris are the best in the universe!
8. Fresh Fruit
If sugary treats get tiresome (as if!) visit your nearby produce market or even better, find an outdoor food market by searching online for days and locations. Some of the best tasting and best looking fruit I have ever eaten I purchased in Paris.  I always buy a basket or two of strawberries whenever I visit. They make a nice accompaniment to a glass of French champagne!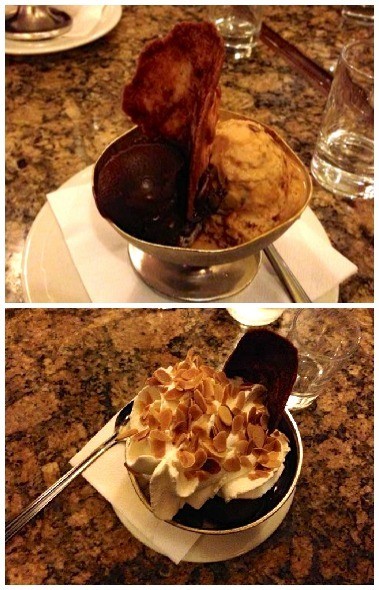 9. Luxury ice cream
Have you ever tasted luxury ice cream? Once you have a scoop of Berthillon luxury ice cream, you will never want to eat 'regular' ice cream again. Berthillon is a family-owned business which began in 1954. They pride themselves on using only natural ingredients and make approximately sixty flavors are produced throughout the year that change with the seasons.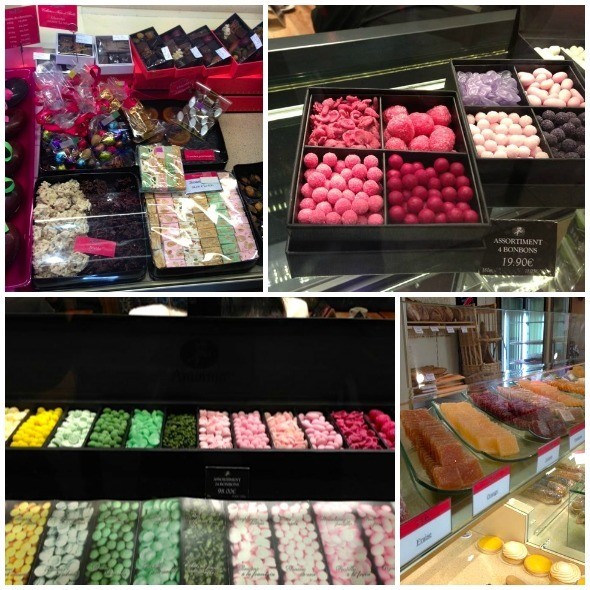 10. Bon bons
Candy lovers will be in candy paradise in Paris. Bon bons, or candy, can be chocolate, hard candy, or any small confection. If you're looking for a sweet treat to bring home from your trip, candy would be a good choice, especially hard candies Which sweet would you indulge in while visiting Paris?