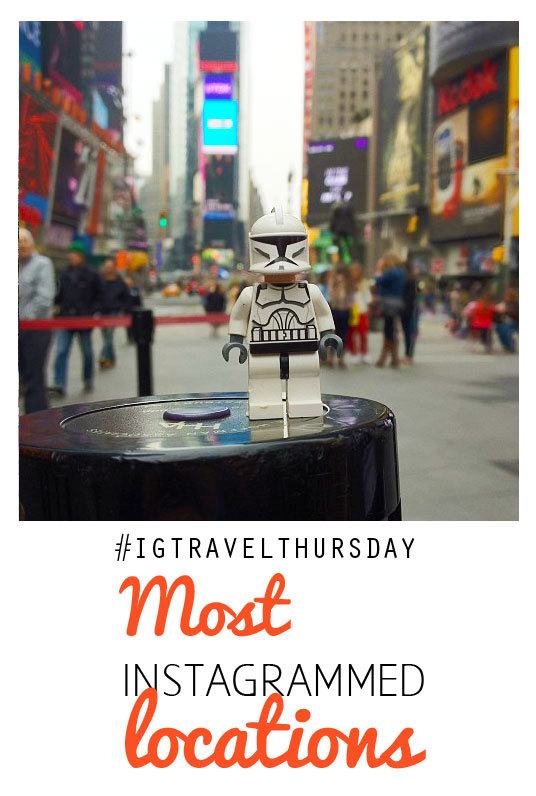 Feature photo of Times Square by legocontrol
Instagram announced some big news and a new feature last week with the new update. I, however, find other Instagram news much more interesting since it relates to traveling – and tourism industry. Instagram announced the most-Instagrammed locations around the world in their blog this week, and that, if anything, has everything to do with travel and tourism industry. Read the IGTT Weekly Top 5 news and my analysis of the most Instagrammed places in the world.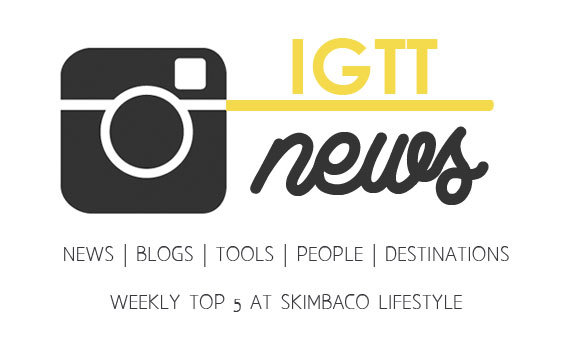 IGTT Weekly Top 5
1. Most Instagrammed locations
Most Instagrammed locations of 2013
1. Siam Paragon shopping mall, Bangkok, Thailand 2. Times Square, New York 3. Disneyland, California 4. Bellagio Fountains, Las Vegas 5. Disney World Florida 6. Staples Center, Los Angeles 7. Central Park, New York 8. Dodger Stadium, Los Angeles 9. Suvarnabhumi Airport, Bangkok, Thailand 10. The High Line, New York Interestingly I compared this data to
MasterCard's Global Destination Cities Index
that ranks the top cities in the world by international visitor. Bangkok, Thailand ranks #1 as the (estimated) most visited city destination in 2013. The list continues with London, Paris, Singapore, New York, Dubai, Kuala Lumpur, Hong Kong and Barcelona, and Los Angeles is 20th on the list. You can also compare the list to last year's most Instagrammer locations list.
The most Instagrammed locations of 2012
1. Suvarnabhumi Airport in Bangkok, Thailand 2. Siam Paragon shopping mall in Bangkok, Thailand 3. Disneyland Park in Anaheim, California 4. Times Square in New York City 5. AT&T Park in San Francisco 6. Los Angeles International Airport (LAX) 7. Dodger Stadium in Los Angeles 8. Eiffel Tower in Paris 9. Staples Center in Los Angeles 10. Santa Monica Pier in Los Angeles The visitor numbers of Paris have been in decline this year, so it isn't as big of a surprise to see Paris falling off the list, but oh where are locations in London, Singapore and Dubai?
This speaks in volumes of Instagrams popularity in the USA, despite the fact that Instagram reports that 60% of the users are outside the USA.
And this especially speaks in volumes when it comes to tourism & Instagram in the USA.
The top American tourist destinations also are making it to the Instagram's top 10 list, including Times Square among other NYC spots, Bellagio in Las Vegas and both Disney parks. Staples Center and Dodger Stadium both also show a very strong trend of people sharing their passion for sports or special moments in their life such as concerts. I think all of these also show a sense of people wanting to "belong", and be part of the mass-Instagramming the moment. You know that when you visit any of these locations, it is socially acceptable to take photos and you literally see people around you snapping away, and you feel you want to be one of them! This also proves that the American tourist likes to snap and share, and this should come as an important notice to tourism industry. I have heard it again and again this year that Instagram isn't as relevant social media tool to American tourism industry as for example Facebook is, and many have been quoting me the high number of international Instagram users. I think this list more than anything proves that Instagram is a VERY relevant tool for American tourism industry.
I personally have been to 6 spots in the most Instagrammed locations, and two this year, and I realized that while in New York and walking through Times Square, I did NOT post a photo to Instagram. However, here are my two pictures from Suvarnabhumi Airport, Bangkok, Thailand from earlier this year.
Source:
Instagram's blog
.
2. Featured Instagram-related Product
It's pretty much too late now to make any products out of your Instagram photos and have them by Christmas. However, a great gift to yourself is an Instagram daily calender printed out of your Instagram photos. Have you been gramming daily this year? Perhaps you can print out 365 photos as they happened this year and remember each day in 2014. I know when I look at my photos back this year, I have many amazing moments I want to remember forever, but also those that I know I can look back next year and say to myself "ha, September 13th in 2014 is MUCH better than it was last year!"
Calendars from Printstagr.am
3. Featured #IGTravelThursday Instagrammer
I would like to feature today a wonderful person who doesn't meed introduction to many of us active IGTT community members. If by any chance you haven't gotten to know Alison Chino yet via IGTT, meet Alison.
Alison,
AlisonChino
on Instagram, is from Arkansas, USA, and currently living life to the fullest in Scotland, UK with her family. It has been so wonderful to follow hr family's journey and how they have been discovering Europe this year. Alison's photos are beautiful, but what is even more beautiful is the way she sees life, and everything that it brings her. Alison's positive attitude, willingness to help everyone and anyone is what really makes you travel the world with Alison, even it it's just via Instagram. You can also read more from her site
AlisonChino.com
.
The Chino family in Scotland, photo by Whitney Loibner.
4. Featured Instagram Travel Blog Post from last week
How to Get More Followers on Instagram-Learn from a Pro – Kirsten Alana
by Kim-Marie at Luxury Travel Mom. Great tips that really focus on the emphasis of building your community. And I highly also recommend following
KirstenAlana
on Instagram, her photos are gorgeous (and gorgeous photos will most certainly help you to get the over 10K followers!).
5. New on Instagram: direct messages
Direct messaging arrives to Instagram of course is THE big news of the past week, but let's be honest here: how many private photos have you sent so far, and how many have you received? I have received 4 photos, all from friends who have wanted to test the new feature, but even my kids haven't sent me any direct images, although I tried getting them into sharing by sending them a funny picture of a statue of a cow skiing. Sure, we are used to sending images to our friends only, but I don't know how fast Instagram is able to replace the tools people have been using for that before last week. Maybe if they will introduce "circles" or "lists" type of function where I can send an image to preset group, I might be more prone to use it. I find if time consuming and difficult to try to add several people to send the photo for, and of course there is the fear of sending it to the wrong one. It will be interesting to see how this develops. Have you been embracing the new direct messaging feature already?
IGTT Traveling Linky
Read more Instagram Travel posts from these new blog posts this week and add your own blog post. NOTE: there will be no new linky on 26th December and this same linky will stay open for an additional week!

Not a blogger? Not a problem. Join us at Instagram by using hashtag #igtravelthursday and share your travel photos.
Bloggers! Join the Instagram Travel Thursday and Host the Linky!
Bloggers, join us! Add your blog post to the Linky above, and you can also take the Linky code and add the Linky widget in your blog! Get email sent to you when the Instagram Travel Thursday linky post is up (
subscribe it here
).
get the InLinkz code
Copy and paste the following rules and the banner image when you host the Linky widget:
Join us for Instagram Travel Thursday! Instagram Travel Thursday is a weekly blog post collection with a purpose to promote the great travel experts on Instagram and Instagram as a source for travel inspiration. Add your Instagram Travel-related post to the Linky. Here are the Linky rules: Link to a new Instagram travel post and use the permalink of your post, not the homepage URL. Only new posts from the week of the linky and no giveaways, other linkys or sales pitches. No links to your Instagram profile, only links to your blog. Link back to one of the Instagram Travel Thursday Linky hosts. Visit a few other posts in the linky and show them some love (comment, tweet, Pin etc.). Links that do not follow the guidelines will be removed. More information at
Skimbaco Lifestyle's Instagram Travel Thursday page
.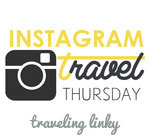 Get the banner: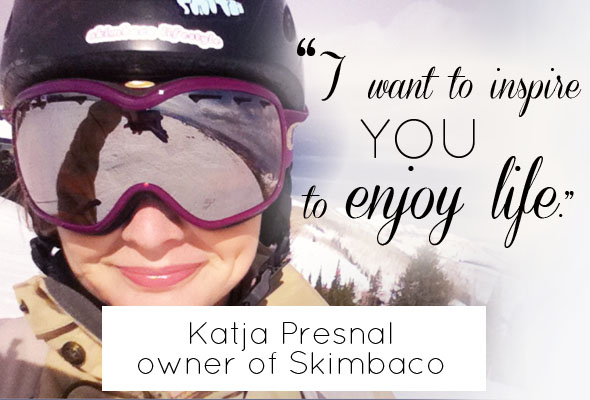 My mission is to inspire you to live life to the fullest and find your own "skimbaco," how you enjoy life where ever you are in the moment. For ideas for travel, home, food and fashion,
subscribe to weekly Skimbaco Lifestyle
feed on Mondays and
I hope you get my newsletter as well
that I sent out sometimes on Fridays.