As they saying goes, Paris is always a good idea, and it applies even to Christmas gifts. If you have a Paris-lover in your Christmas gift list, check out these seven gift ideas that might do just the trick. Even for those who have never been to Paris, these gifts will give the feel of Paris chic to every day life.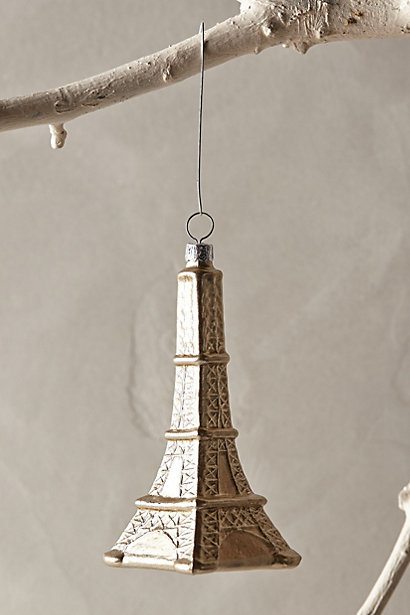 1. Eiffel tower glass ornament $16
A piece of Paris for anyone's Christmas tree.
2. New Wave Caffe Paris Mug from Villeroy & Boch
$21.75 (on sale) Perfect for daily dose of Paris – and coffee. The Villeroy & Boch quality makes this a coffee mug to love for years to come.
3. J. Crew necklace $118 – currently on sale: get 30% off with code GIVETHIS
The mixed charm jewelry is so Parisian, and you can see them anywhere in vintage shops to fine jewelers. The J. Crew version will be easy to pair with a dress or you can dress it down with a pair of jeans and a cashmere sweater.
4. Bon Appetit T-shirt $64
Everyone knows Parisians are thin, but nobody seems to know their secret. After all the Parisian diet seems to consist of chocolate, croissants and champagne. I think they forgot macarons from the t-shirt!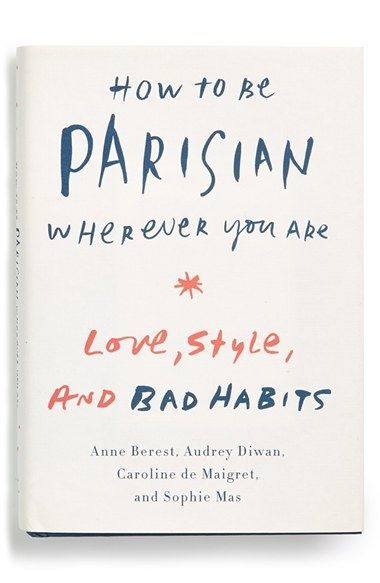 5. How to Be Parisian Wherever You Are: Love, Style, and Bad Habits
$16.54
The book yo have to read if you want to know anything about being a Parisian. And after all, as Karl Lagerfelt said, you don't have to be French to be Parisian.
6. Paris Ritz Porcelain Tray
$28
Because everyone secretly wants to have a stolen tray from the Ritz in Paris. You really don't have to tell that you got the tray from Nordstrom.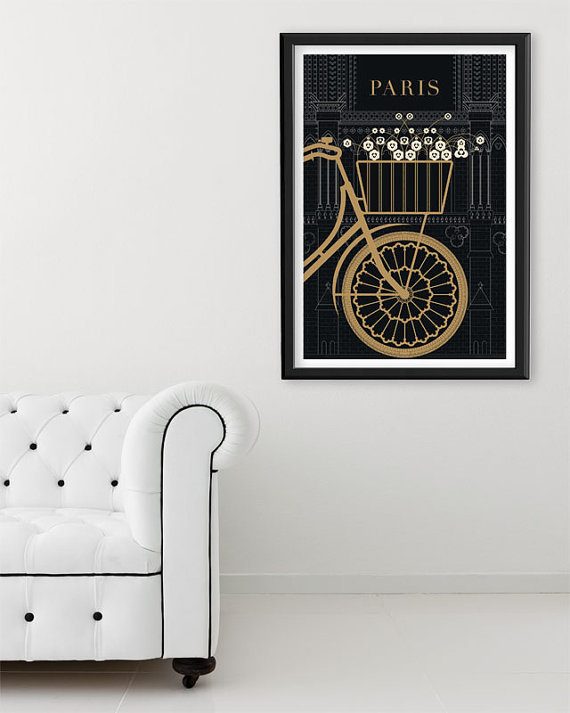 7. Paris art print $90
You really can't go wrong with any of the prints from
The Paris Print Shop
at Etsy.
SHOP & SUPPORT SKIMBACO LIFESTYLE
Shop via our affiliate links and show your support to Skimbaco's mission to inspire living life to the fullest.
RUE LA LA
|
GILT
|
HAUTELOOK
|
BLOOMINGDALE'S
|
NORDSTROM
|
MACY'S
|
TOM'S SHOES
|
DONNA KARAN
|
TEA COLLECTION
|
SEPHORA
|
L'OCCITANE
|
VILLEROY-BOCH
|
SAMSONITE
|
AMAZON
|
SUNDANCE CATALOG
|
STONEWALL KITCHEN
MORE CHRISTMAS IDEAS ON PINTEREST
Follow
Skimbaco
on Pinterest.
Follow Skimbacolifestyle.com's board Christmas SEASONAL IDEAS on Pinterest.
Visit Skimbacolifestyle.com's profile on Pinterest.
Shopping guide disclosure policy