Easy table centerpiece for 4th of July parties
This might not be your typical 4th of July centerpiece, but in case you are looking for easy ways to decorate your table, check this out. And just forget about the American flags and these go for any summer backyard party! The best part: you might even have everything needed already around the house.
You will need:
Succulents Small basket Wine corks American mini-flags Half an egg carton Plastic liner/plate Newspaper / paper liner (Good to have also potting soil)
1. Place the paper liner first in the basket. I just used some wrapping paper. 2. Place a plastic liner and a small plate in the basket to keep the water in. 3. If you don't have potting soil, make sure your succulents are planted high enough – you can give them a lift by adding half an egg carton under them. 4. Add the succulents in the basket. 5. Ideally add potting soil to fill in the cracks, but no worries if you don't have any on hand. I faked it by adding wine corks on the top, but small rocks would work too. 6. Add the flags and you are done!
Tin can vase
You probably already know, I love to recycle everything, and I like to reuse my food cans by
DIY soup can craft
, or by
decoupaging them
. If you truly want a last-minute craft – just wash the tin can and wrap thin twine yarn around it. I just tied it first on the bottom and then again on the top, and I didn't even use glue. To make sure my delicate flowers won't fly out of the vase, I used again pieces of an egg carton inside the vase. I punched a few holes and stuck the flowers in the holes. I just added so many flowers that the egg carton reminds my little secret.
Post by Katja Presnal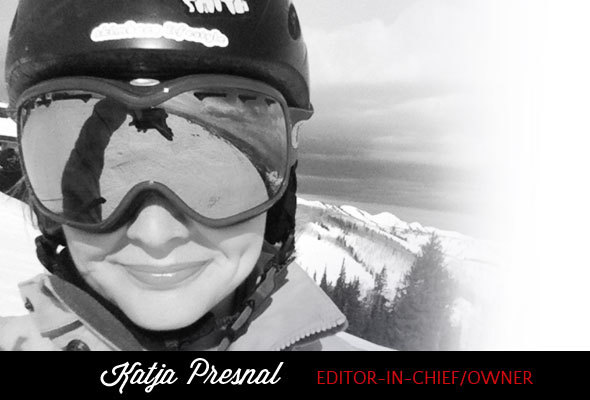 "My mission is to inspire you to live life to the fullest and find your own "skimbaco," how you enjoy life where ever you are in the moment. For ideas for travel, home, food and fashion,
subscribe to weekly Skimbaco Lifestyle
feed on Mondays and
I hope you get my newsletter
that I send out sometimes on Fridays."
Katja Presnal
, editor-in-chief and the owner of Skimbaco Lifestyle.
Let's connect!
Visit Skimbaco Lifestyle (Skimbacolifestyle.com)'s profile on Pinterest.