Cellini by Villeroy & Boch
It's not just about dinnerware
If you know me, and are a long time Skimbaco Lifestyle-reader, you know that we move often (around the world), half of our furniture is from IKEA, and I don't even shy away from flea markets or DIY projects. At the same time, I am also a big believer for buying better quality products that lasts forever. What you don't know that even with our overseas moves, I have been able to collect an impressive amount of heirloom quality porcelain dinnerware, and I also carefully pack my grandmother's old coffee set each move. My grandmother had three different coffee sets. Delicate grey set for when good friends came over, or for casual family afternoon coffee. Small demitasse cups with blue flowers that were mainly used outdoors in the afternoon tea served in the garden. And large rose ones that belonged to an impressive collection of pretty much everything with wild roses, and the dinnerware set was always used for fancier family dinners, or when "important people" came for a visit. I knew the occasion would be special when my grandmother said "let's set the rose dishes," and I would help her to set the table.
Wildrose by Villeroy & Boch
I miss my grandmother. And I miss those wild rose dishes too (they are the
Wildrose collection by Villeroy & Boch
). I don't know what happened to the entire collection after my grandmother died. She already gave me the small blue cups (for afternoon tea in the garden) when I moved out of home for my first own home when I went to college. I started collecting my own dinnerware set around the same time. I went with simple white, classic look that I could have forever, and my first dishes were the plates and coffee cups for high school graduation gift. They actually mix really well with the tiny delicate blue cups my grandmother gave me. In all honesty, I thought it was normal way of doing things, and I didn't think myself as old fashioned when I started collecting dinnerware when I was 19 years old. I think most of my girlfriends in Finland asked for dishes for graduation gifts. I chose the Arabia Arctica collection, because my mother collects the same series. I wanted to create as magical family dinners at my own home as my mother always has been hosting. I do remember hosting our first Thanksgiving dinner party at age 24, when Matt was still in army flight school, and invited all of the single guys who were not going back home to have Thanksgiving meal with us. I set my white fancy dishes, polished real silver silverware, and clothe napkins to the table, and was almost offended our guests were expecting SOLO cups and paper plates. Not me! I set my table with the dishes I carried in my suitcase from Europe!
Arctica
by Arabia
Don't take me wrong, sometimes when I look at my now quite large collection of my timeless white dinnerware set that included
over 20 pieces just for coffee
(because of course you have to have demitasse cups enough for a large group, and matching cake plates too), I question myself this dish-collecting insanity, and even my choice of all white dishes, instead of something more memorable, like my grandmothers wild rose dishes. And I do get the inexpensive dishes from IKEA, or sometimes even from Target or TJ Maxx for everyday use. I try to save my white plates, which now have been moving with me for 20 years, and the collection just grows each year.
New Wave by Villeroy & Boch
My heirloom quality dishes have been set on a country mansion table in Sweden, in our mountain lodge in Colorado, and in our first home we ever bough together in upstate New York. We set the table with them also when our firstborn daughter celebrated her first Christmas in Germany, or on the birthday parties of all of the three children. Are you seeing now the importance of heirloom quality dinnerware? It is the memories. The delicate porcelain holds on to the memories from the past. It isn't just about collecting things, it isn't just about minimalistic living of having dishes that all match together, it is about dishes we set to the table when we share the family dinners we will all want to remember a lifetime. Do you collect dishes? Ps. Check out the
huge Villeroy & Boch sale going on
! Some of my favorites are 50% off, see if you can find your favorites on sale!
Photos: Villeroy & Boch, Arabia
Post by Katja Presnal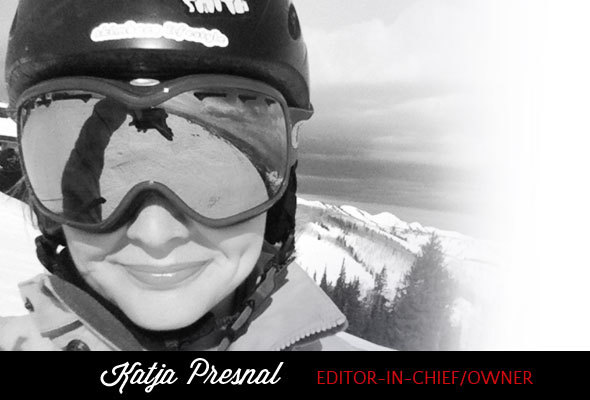 "My mission is to inspire you to live life to the fullest and find your own "skimbaco," how you enjoy life where ever you are in the moment. For ideas for travel, home, food and fashion,
subscribe to weekly Skimbaco Lifestyle
feed on Mondays and
I hope you get my newsletter
that I send out sometimes on Fridays."
Katja Presnal
, editor-in-chief and the owner of Skimbaco Lifestyle.
Let's connect!
Visit Skimbaco Lifestyle (Skimbacolifestyle.com)'s profile on Pinterest.