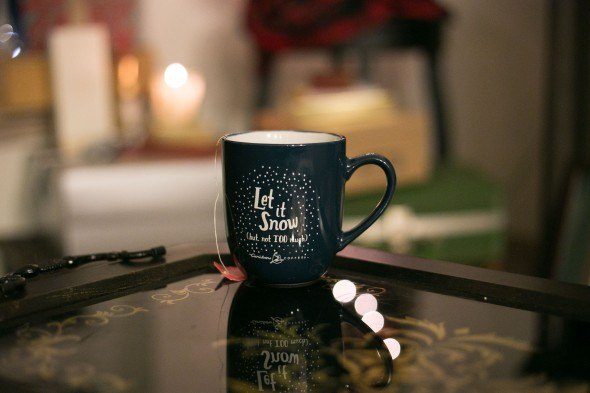 Setting the mood for the Holidays
The mistletoe is dangling and our tiny tree sparkles…
Scents of Christmas
wrap the scene up in a festive bow – We're well on our way to a cozy holiday season in our new home!
Nat King Cole is crooning, conjuring images of roasting chestnuts and roaring fires… and we're dancing in the kitchen as the weather grows colder beyond our windowsills.
The flicker of a
Frasier fir candle
prances to the rhythm, joining in on the holiday joy… Memories of winters passed drift through the air… It smells like home, though this space is new to us, the scents are familiar, warm and welcoming. I can smell the crisp aromatic snap of Siberian Fir needles, heartening cedarwood and earthy sandalwood as they form a refreshing bed of crisp, just-cut forest fragrance that feels cozy and comforting.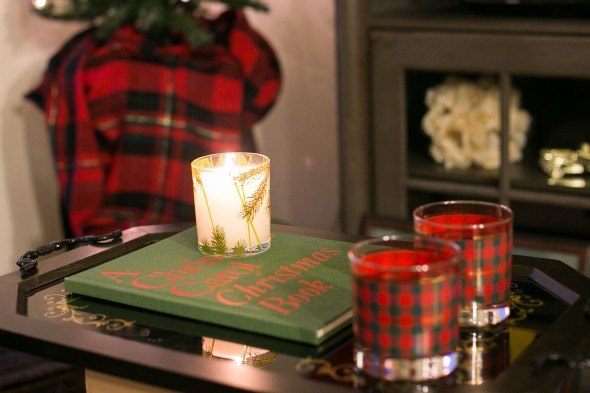 We've lived in more places than the number of years we've been married, and we find it difficult to keep up with traditional traditions – So, a familiar scent, a cozy fire and a nostalgic tune are as close as we'll get to a tradition… and that's quite alright.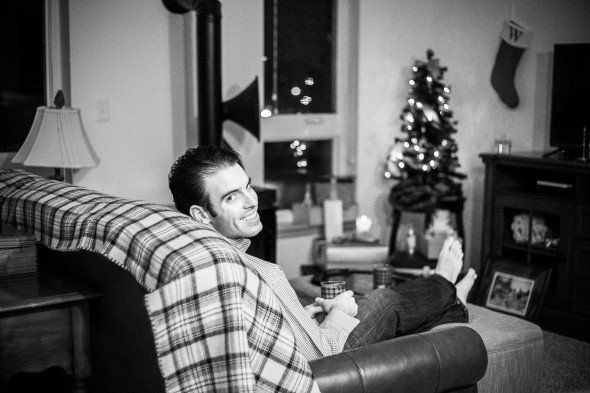 Our holiday may always be spent in a new place, but with each other and a few memories we'll always be able to feel right at home, wherever we find ourselves each winter! Our heritage, traditions and family gatherings aren't far away when we're in this atmosphere…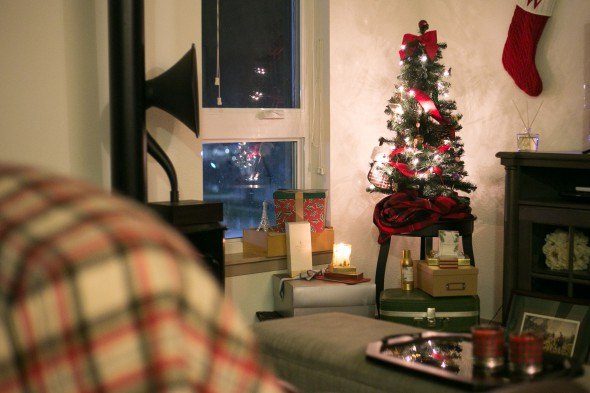 On our tree hang ornaments from one family, the oil painting on the wall beside it a gift from the other… The gramophone that plays our favorite songs was a wedding gift, one that will surely take us back in time for years to come… The crisp scent of just-cut forest foliage drums up memories of our Midwest homes… and the pumpkin roll in the oven, takes us to grandma Penny's kitchen in an instant!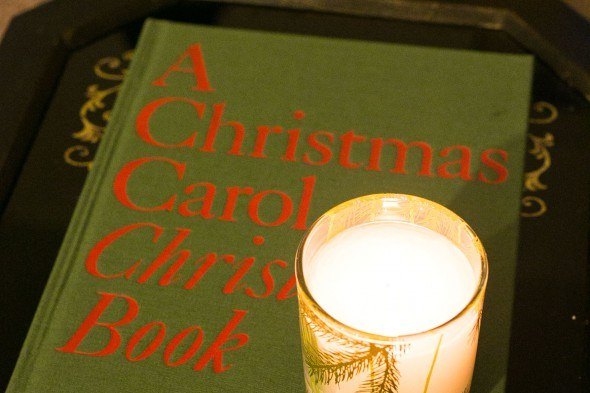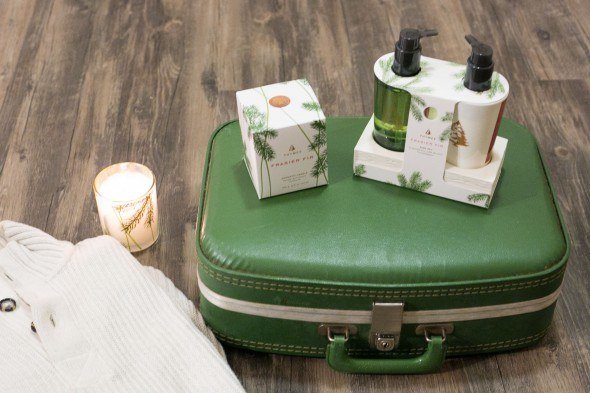 It may not be traditional, but we have our own traditions… Trees filled with trinkets from travels and gifts from grandma, sentimental scents and time-travel inducing tunes…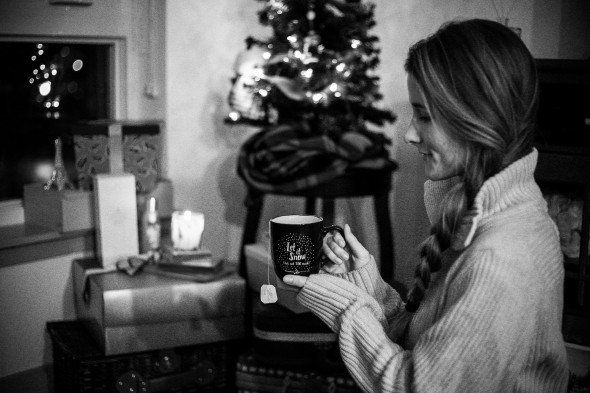 We're creating our own space, filling it with sights, sounds, and scents of all the traditions we've known and loved in all the places and spaces we've spent holidays in the past.
Whether you're near or far from your traditional traditions this year, we hope you find a way to make your space feel like home… It can be as simple as a song, or the refreshing aroma of your hand soap!
Holidays with Thymes Holiday Collection – Get a free sample set!
Thymes
is known for creating beautiful, one-of-a-kind gifts. They take pride in thoughtfully curating every product and infusing touches of charm to make them truly special and uniquely Thymes. What we also love about Thymes: it was started 30 years by friends who shared the common interest to create something beautiful and meaningful.
Frasier Fir and Gingerbread are both
Home Fragrance collections for the Holidays from Thymes
, featuring a mix of candles, diffusers, home care and home décor. Their seasonal scents of Frasier Fir and Gingerbread are inspired by age-old traditions. Thymes Candles are made with atural food-grade paraffin wax for a well refined, clean burn. The Thymes Hand Lotions are enriched with soothing shea butter, moisturizing glycerin and revitalizing vitamin E, and hand soaps are gentle as the glycerin enhanced lather cleans and moisturizes hands. Thymes opts for natural, high quality, plant-based ingredients instead of chemical ingredients whenever possible. They use botanical extracts with health enhancing nutrients, vitamins and vital antioxidants.
Ready to try it yourself?
Thymes will be offering a
free Thymes Sample Set
(a sample set of 14 fragrances) with any purchase of $25 or more. Use promo code TRADITION5 to get the free sample set!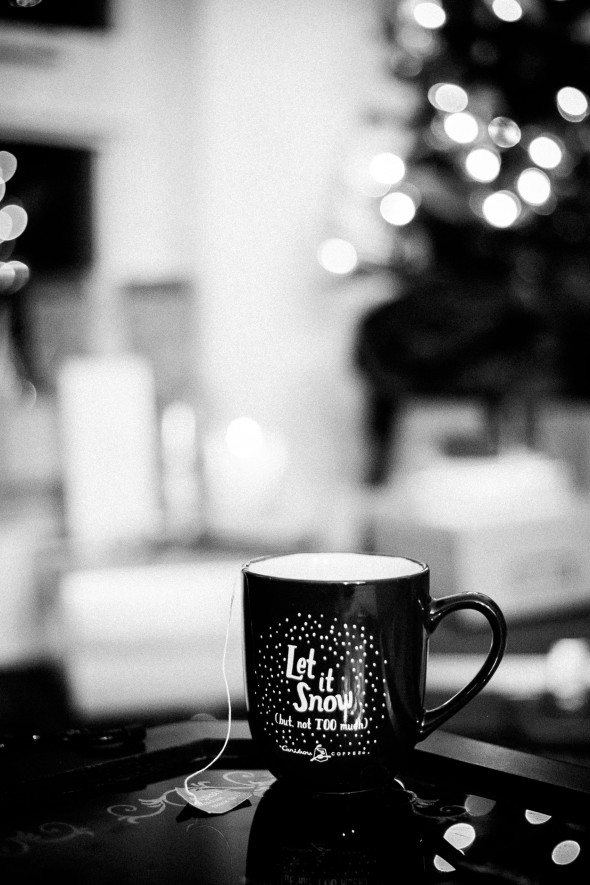 Do you have any familiar fragrances or family recipes that make the holidays complete? We'd love to hear about them in the comments below!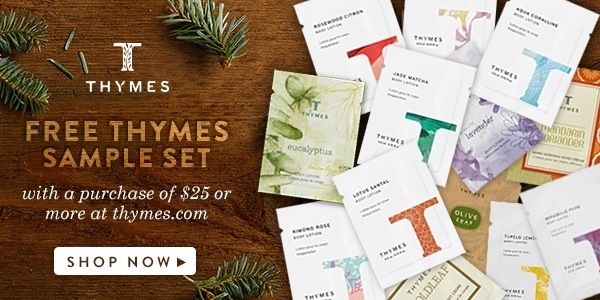 Post by Brooke and Wilhelm Genn
We are storytellers & photographers, owners of
Nomadic Newlyweds
– Lovers of love, travel and art! We've been searching for and creating adventure since the moment we met – This thirst for life plays a key role not only in our relationship but in our business. While, between the two of us, we've once been involved in everything from economics and psychology, to design and culinary arts, our passion for living full lives through creatively sharing the world with others is what truly drives us. Telling a story that inspires you to embrace each moment is our ultimate goal.
Visit Nomadic Newlyweds's profile on Pinterest.