And a huge list of resources where to find great calendars!

Traditional Adevent calendar with picture of Rothenburg ob der Tauber, the most known German Christmas village.
THE HISTORY
The tradition of an Advent Calendar comes from Germany. The German Luthrans started counting days 'til Christmas already during the early 19th century. The count would start on December 1st and go until the 24th – the Christmas Eve.
The first print version of advent calendars was made in Germany in 1904. It took a good 40 more years for the print calendars to get to Scandinavia. The traditional advent calendar has two pieces of cardboard together, the top part having doors cut in, which you can open one by one until Christmas.
When I was growing up in Finland, I always had an Advent Calendar. It was always as exciting to open the doors and see what picture is in – or get the small chocolate from inside the calendar. They even have a TV show,
Joulukalenteri
, for every day in December until Christmas. It's almost like
24
for kids – often it is a Santa Claus telling what happens daily.
MAKE IT
Years back I made our own family advent calendar for my kids – I sewed 24 small bags (they are all different sizes, the biggest might be around 12″ tall) of red thick fabric and handprinted the numbers on them, and bought different ribbons to tie them close. Usually we fill the bags with small gifts and treats and hang them for the stairways.
Another great way to make a re-usable and a family heirloom advent calendar is to decorate match boxes and glue them together and fill them with small treats and surprises. Like this one I found from
Etsy
:
GET IT NOW
While the Advent Calendar is originally a Christian tradition, nowadays it is mostly for children to count days until Santa Claus comes. You might be even able to find calendars with more than 24 days, and to reflect to Hanukkah as well. They are just fun for kids, even if you are not Christian.
You still have ten days to find a fun calendar, and here are some cool ones, more or less traditional.
MODERN TWIST ON FAMILY TRADITIONS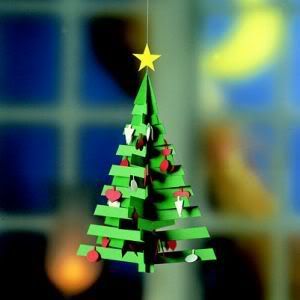 Hang an ornament on the tree each day before Christmas.
Modern and festive from Hanging Mobile Gallery (16$)






Get something you can use every year to make it a family tradition. I love this hanging calender from Modern Seed (46$) – isn't it just so colorful and fun?





The Hanukkah calendars are trickier to find, but available. This cute one is from Land of Nod (39$).






Another jolly calendar you can re-use every year. Kathe Kruse (54.99$).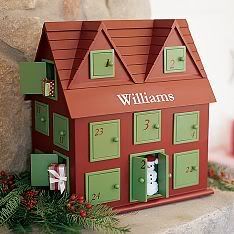 You can even personalise this House Advent calendar from Pottery Barn (99$).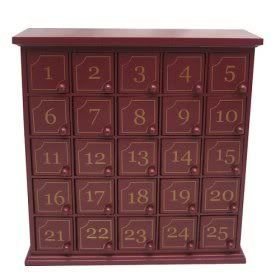 Simple and sophisticated, you like it even after kids move out, fill red drawers (29,99$) with surprises.






This Christmas tree (16.95$) is made of felt.





CHOCOLATE CALENDARS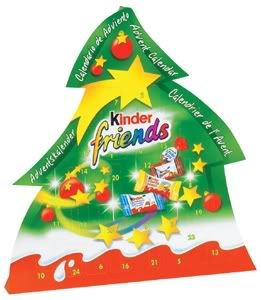 Kids' favorite chocolate calender comes from Germany. Made by Kinder (16,19$).






I wouldn't mind getting one of these Moonstruck (52$) chocolate advent calendars just for myself…






I'm thinking this one for the husband.. Goodness by Godiva (30$).







TOY CALENDARS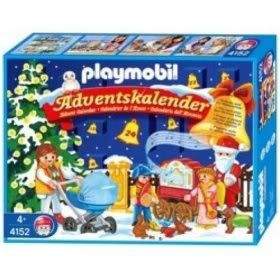 The fun expands much longer than 24 days with the toy calendar.
Boys will like the Playmobil (19.75$) one.







Girls will like this Lego Belville(38,99$) calendar.

The traditions, the modern ways, the fun of counting days 'til the Holidays…