you can read from my first article
as a Beauty & Fashion editor at Type-A Mom.
I am a huge fan of bamboo fabric not just for the ecological reasons, but also for it's silk like softness. When it comes to babies clothing, the softness, comfortability and practicality come hand in hand when choosing the best products. Bamboo offers all of them. Bamboo fabric washes well, is antibacterial and hypoallergenic and ecological. And did I mention bamboo is so soft … in fact I think you just need to try it to really believe it!
I have been searching for the cutest bamboo products for the little ones in the family and I am happy to share the top 10 in bamboo baby products with you.
1. Kimono Onesie by Booda Bellie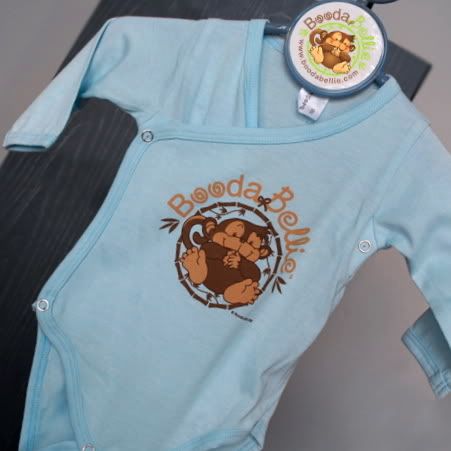 Booda Bellie
has a great collection of eco wear for kids, and the rumor goes that soon they'll offer clothing for adults as well. My fav from Booda Bellie is this adorable Kimono Onesie. I loved kimonos when my children were babies; they are so easy to dress, and look cute too. I like that this one is a kimono onesie, making it even better than just a kimono.
Booda Bellie Kimono Onesie
, 22$
2. Bamboo Ruffle Onesie Kicky Pants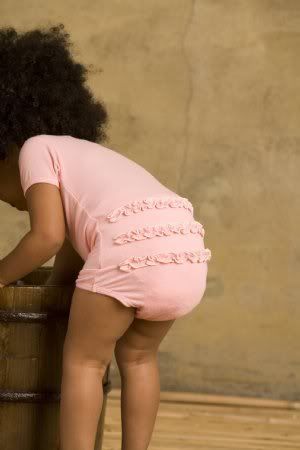 Speaking of onesies… This
Kicky Pants
ruffle onesie is just adorable and perfect for the little princess. Made of 95% bamboo and 5% lycra for added comfort. You'll love checking out the other Kicky Pants products too – soft cotton one piece overalls, maternity clothes and even toys.
Kicky Pants Bamboo Ruffled Onesie
, 18$
3. Reversible Eco Terry Blankie by Baby Boomba
Baby Boomba
makes cute organic cotton onesies and they nursing hide-outs, and are now adding bamboo products to their collection as well. The Reversible Eco Blankie comes in variety of prints, and are made of 70% bamboo, 30% organic cotton. The other side is soft terry cloth, other side is stylish print.
Reversible Eco Blankie
, 30$
4. Contrast Tee by Sprout
Sprout
is your destination to one of the best selections of eco friendly clothing for children. Most of their clothing is made of 70% bamboo and 30% organic cotton mix. The designs are modern, fresh and simply irresistible.
Contrast Tee
with a surfer picture 25$.
5. SwaddleMe Bamboo Blanket by Kiddopotamus
Fussy baby? SwaddleMe blanket will help. Babies love being wrapped for this
SwaddleMe Bamboo Blanket
offering soothing snugness of the womb. You will also feel good knowing it is made of soft 100% bamboo fabric.
SwaddleMe Bamboo Blanket
14.99$.
6. Robe with Trim by Timboo
Bamboo doesn't make just great fabric for clothing – but also for accessories in terry cloth.
Timboo
line of bamboo baby accessories like towels, bibs and wash clothes is available at
Baby Dagny
, and one of my favorites is this bath robe, made of 100% bamboo terry.
Organic Robe with Trim
35$.
7. Bamboo Baby Fork & Spoon Set by Bambu
You can also find cribs and toys made of bamboo wood. I think this bamboo fork and spoon set by
Bambu
is just way cool, and much better than plastic.
Bamboo Fork and Spoon Set
6.99$.
8. Bamboo Jersey Newborn Kimono Style Baby Sacque by Beba Bean
Like said, I love kimono style clothing for babies, and this sleep sack is a kimono and a sleeper combo. Soft 100% bamboo jersey, made by Beba Bean. It comes in several color options, and is sized for a newborn up to 3 months old.
Kimono Style Baby Sacque
29.99$.
9. Bamboozle Bamboo Diaper by Bummis
I can't imagine going any more green with your baby than using bamboo cloth diapers. The
Bamboozle Bamboo Diaper
by Bummis consists of 4 layers of bamboo fabric. Bamboo makes the softest and the most comfortable and absorbent diapers. In fact bamboo fabric absorbs 60% more than cotton, and is naturally antibacterial making it the perfect fabric for cloth diapers.
Bamboozle Bamboo Diaper
18.50$.
10. Sustainable Bamboo Booties by Sage
Bamboo booties. Little feet need some goodness of bamboo too. May I recommend these
Sustainable Bamboo Booties
made by Sage. I found them from
Organic Baby Warehouse
and they have a great selection of affordable organic cotton and bamboo products for babies.
Bamboo Booties
7.95$
Did you know bamboo is the fastest growing plant in the world, and requires very little water? This and other tidbits of bamboo