UPDATED: Thanks to nice people from Always Mod, I heard that this collection is actually not going to be sold at IKEAs, but available at Bemz.com.
Marimekko is a Finnish design stable and the bold prints are known world wide. Last year
Marimekko partnered with Swedish H&M
, and created a designer clothing collection for H&M. This year – Marimekko's original prints will dress at Swedish IKEA's furniture. Both H&M and IKEA are known for their inexpensive prices, and for the quality that goes with the low price tag. Marimekko on the other hand is known for high quality and very high price tag, and Finns don't like to see that even changing anytime soon – Marimekko is some sort of status symbol in Finland.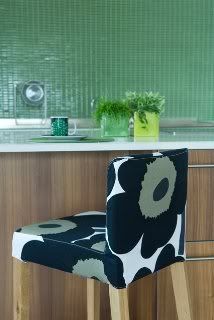 I personally am very excited about the Bemz, Marimekko and IKEA partnership.
Bemz
is a Swedish company making slipcovers to IKEA furniture, and starting on May 27th, their new line with Marimekko prints will be available at their website. Total of 11 different designs will be available, and with the some of the all time popular Marimekko prints. Marimekko prints have never been sold at IKEA before, but IKEA has been copying several of their prints and making their own mock-ups of the famous Marimekko prints, so it is interesting to see that Marimekko is offering their design stables for a chain known for "borrowing" some design ideas from famous Scandinavian designers.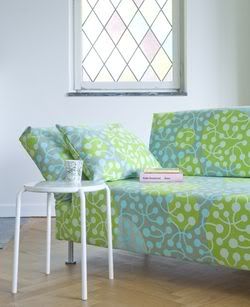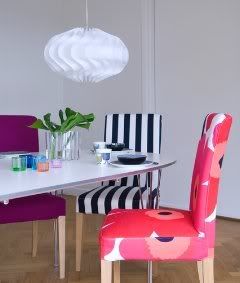 I'm excited about this partnership, and just proud to see Finnish design for wider distribution. I may even buy a couch now if I can get one of these colorful slipcovers for a price I can afford. Unfortunately I was not able to get the exact price since they haven't come out yet, but keep an eye at
Bemz.com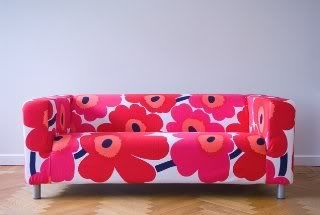 Photos:
Bemz