I have been traveling frequently for work the past few years, and have tried many products that fit my busy lifestyle. While rolling bags for flights are great, and there are some great expensive beauty products that I have liked, I end up leaving my rolling laptop bag home and the best things in my beauty bag are cheap tricks, not luxury beauty products. On the end of the day – I use products that work for me the best. I like to stay comfortable during flights, but not that comfortable that I'd travel with sweatpants and sneakers (sneakers are only for sports in my book). Presenting Top 18 products I take with me almost on any flight.
SKIMBACO LIFESTYLE TRAVEL ESSENTIAL TOP 18 – WHAT TO PACK FOR YOUR FLIGHT
1. Large Tote Bag –
MICHAEL Michael Kors
Astor Satchel 2. Good Walking Shoes –
Børn® Signature Crown Series Sandals
3. Books –
Nicholas Sparks
for romance novels and
Malcolm Gladwell
for making you think. 4. Laptop – I'm a Mac 5. Smart phone – iPhone 6. Applications – Whrrl for sharing where you are 7. Snacks – Zone Perfect bars 8. Water – whatever you can buy before boarding on your flight. 9. Scarf – Coach 10. Magazine – Vogue 11. Mints – Licorice Altoids, or anything pepperminty 12. Toothbrush – Colgate Wisp 13. Notebook – Mulberry Hayden 14. Eye Cream – Lumene Time Freeze Cooling Eye Stick 15. Concealer –
CoverGirl & Olay Simply Ageless Concealer
16. Lip balm – Bigelow 17. Make up –
e.l.f. Shimmer Palette
18. Headphones – Bose
1. LARGE TOTE BAG
Rolling bags, great for your neck – but most of them you can't fit nicely under the seat on plane, and it's difficult to find thing from inside. My solution: a large bag. I sometimes even travel with a large Lands End tote.
My bag:
MICHAEL Michael Kors Astor Satchel.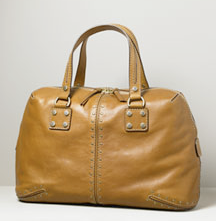 What to look when buying one:
Large opening, easy to find things, pockets for organizing things, fits under plane seat, easy to carry on shoulder. Get leather. If you can't find an affordable leather bag, get a canvas tote, it will outlast any fake leather one (while you save for the leather one).
2. GOOD WALKING SHOES
I do travel wearing high heels every now and then. And every now and then they get me in trouble. Like this week, I twisted my ankle trekking to get my luggage. I don't wear tennis shoes, at least not often, sneakers never, but loafers are great for traveling. Good leather boots are my favorites for winter. For summer: nice sandals, maybe even flip flops, just make it nice ones.
My flip flops:
Børn® Signature Crown Series Sandals
Børn
is one of my favorite shoe brands, because comfort is important in my book. And Børn shoes just happen to be much more stylish than many other comfortable shoes. Check out
Børn sandals at Amazon
, great selection with sale prices.
What to look when buying:
Remember to get shoes that are easy to take off, you will have to take your shoes off at the security check at the airport.
3. BOOKS
My life is busy, traveling makes it busier. But instead of working through each flight, I read books when I travel – and this way travel time has become luxury time for me, I don't have enough time to read books in my normal work week.
My books:
Malcolm Gladwell
and
Nicholas Sparks
keep me entertained.
What to look when buying:
If you have a
Kindle
or any other reading device, that's great – you don't have to carry as many books with you. But me – I keep buying paperbacks. I like that I can write notes on the business books I read.
4. LAPTOP
No explanation needed.
My laptop:
Apple MacBook
What to look when buying:
Can you work with it? If you need programs that don't run with Mac, get a PC. Weight matters when you travel a lot, and you might want to consider one of the small ones, like HP Mini.
Additional:
Laptop is for work and for pleasure. Remember to have your headphones, and download a movie or two for your flight.
5. SMART PHONE
From checking emails to taking photos, navigating from airport to hotel to finding the best sushi bar close by. From listening to music, playing games to checking my flight info. Even more valuable when you travel.
My phone:
iPhone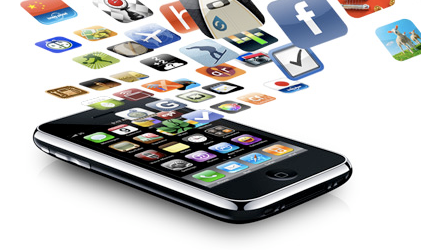 What to look when buying:
Remember to check the data plan costs so they don't come as a surprise. Get a phone that works for you – also for your fingers! Try the buttons and the touch screen before committing buying. And it's not just the phone that makes it smart – it's the applications.
6. APPS
Your phone is as good as the applications. From flight info to restaurant reviews, for locating closest Starbucks to broadcasting your travel story – smart phone applications give you that.
My app:
Whrrl I Whrrl and let my family and friends know where I am and to share my experience and recommendations – and to hook up with friends close by. Make sure to use Whrrl when you travel and become a member of
Skimbaco Lifestyle Society
.
7. SNACKS
Carry a snack or two with you. With flight delays, bad airport food (or just simply full restaurants or not enough time on your layover), and to keep you going. Great options; dried fruit & nuts, snack bars and high protein snacks.
My snack:
Zone Perfect Bars, I like the Fudge Graham.
What to look when buying:
Avoid high sugar snacks, they will just make you crash later, and don't really give you long lasting energy.
8. WATER
Don't buy this ahead of the time – you can not get through airport security carrying a water bottle. But buy a bottle before getting your flight and keep drinking it throughout the flight. The airplane's dry air and pressurised cabins during flight cause the body to lose water (also: don't drink alcohol during your flight, it dehydrates you even more). Sure, you can get water during the flight too, but carrying your own is still recommended, you will need much more than just one or two cups on long flights.
My water:
Whatever I can buy before boarding.
9. SCARF
I love scarfs, and they are great for traveling. Large scarf makes any outfit more stylish, keeps you warm during the flight or even covers your hair if your destination is rainy.
My scarf:
Coach silk scarf
10. MAGAZINES
Sometimes you are just too tired to read a book – magazine or two are a must for ling flights. Save money and subscribe several at home, and save the issues for travel reading.
My magazines:
Vogue, Coastal Living, ELLE Decor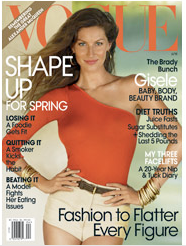 11. MINTS
I never travel without mints, not just they are great for your breath, but also great for easing out the feeling of pressure in your ears during take off and landing. Also, I have found out that strong mints like Altoids keep you awake!
My mints:
Anything peppermint, or Liquorice Altoids.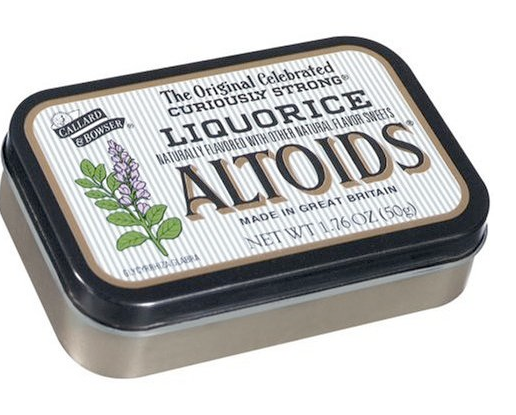 What to look when buying:
Gum is also a good option, I just prefer mints!
12. TOOTHBRUSH
No, I don't carry a toothbrush with me anymore on flights. Thanks to Colgate's Wisp one-use mini toothbrush that comes with toothpaste.
My toothbrush:
Colgate Wisp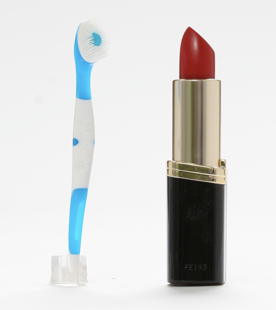 Size of a lipstick – gotta love Wisp!
13. NOTEBOOK
I use iPhone notepad for most of my notes, but also like to carry a notebook with me.
My notebook:
Mulberry Hayden
is on my wishlist. I used to work for Mulberry and love their products.
14. EYE CREAM
Ok, most people like to carry eye drops for flights, and they are great too. Me – I get dark under eyes so easily, and my skin dries easily too. Good eye cream is a must for flights.
My eye cream:
Lumene Time Freeze Cooling Eye Stick
The Lumene Time Freeze Cooling Eye Stick reduces puffiness and dark circles under eyes, while it combats the signs of aging. It gives a nice cooling feeling and makes my under eyes look and feel better instantly.
15. CONCEALER
I wouldn't be telling the truth if I said the Lumene eye stick is enough for my under eyes after a long day of traveling. No – I need something to cover my dark under eyes.
My concealer
:
CoverGirl & Olay Simply Ageless Concealer
CoverGirl & Olay Simply Ageless Concealer gives coverage like CoverGirl and moisture like Olay – I love the mashup products by CoverGirl and Olay, they give coverage yet leaving your skin soft and natural looking.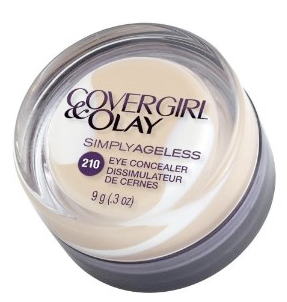 16. LIP BALM
Dry air, long flight – don't travel without a good lip balm or lip gloss! You will need the moisture.
My lip balm:
Bigelow
What to look when buying:
There are several moisturizing lip glosses and lip sticks in the market too, just carry something to bring moisture to your lips.
17. MAKE UP
My must haves: mascara, mineral powder and good lipstick, and then some. But after flight – I need some shimmer and glow to look at least somewhat presentable.
My secret weapon:
e.l.f. Shimmer Palette
What to look when buying:
Remember to get travel sized liquid cosmetic products so you can carry them on board. I like e.l.f. cosmetics for traveling, they are inexpensive and I easily forget something in my hotel.
18. HEADPHONES
Music or movies – you will enjoy good headphones during your flight. I have bought enough cheap headphones that I am ready for my upgrade now… Bose headphones are my next travel-related product I'll add in to my flight bag. My wish list headphones:
Bose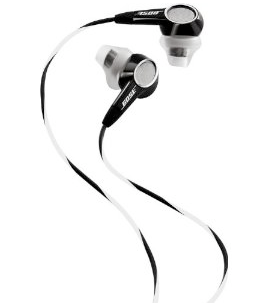 What is missing? Share your favorite product you carry for flights!
Disclosure: I've had a working relationship with some of the brands mentioned here, but no product samples were sent for this post, and these are brands/products I buy regularly (well, I don't buy Mulberry and Bose "regularly", just wish I did).