Earthies Gave Me My Sexy Shoe Mojo Back
I've always loved shoes, and before I had children I rarely wore anything but high heels. However, having three children in three years and then having to chase all three kids.. well, let's just say that I had several years that high heels were not part of my life. The past five years I have been buying several gorgeous pairs though, but high heels have still never really came back to my everyday life until late this summer. I needed to find that one pair that I could walk anywhere with and that was comfortable to walk with and got me used to wearing high heels daily again.
That one special pair is
Earthies Barina
($169) in grey suede. These
Earthies are the most comfortable high heels I've had in my life
, and I have walked with them days in New York City, I took them to my trip in Singapore and walked all around Singapore with them, and they are my daily to-go pair when I'm even dropping off kids to school or going to meetings,
they are my pretty much "go anywhere shoes"
. The quality is just amazing – these photos are taken after I have been using these shoes for about 3 weeks now, at least 4 times a week. I admit, I didn't even brush them, or clean the soles for the photos because I wanted you to see how these babies really hold up. The Earthies really changed my fashion life.. because I have been able to wear them long days, walk all day long without killing my feet, my feet have actually gotten more used to wearing high heels again, and now I feel better about using other high heels as well. My other pairs don't come even close to the comfort of the Earthies though.
Style AND Comfort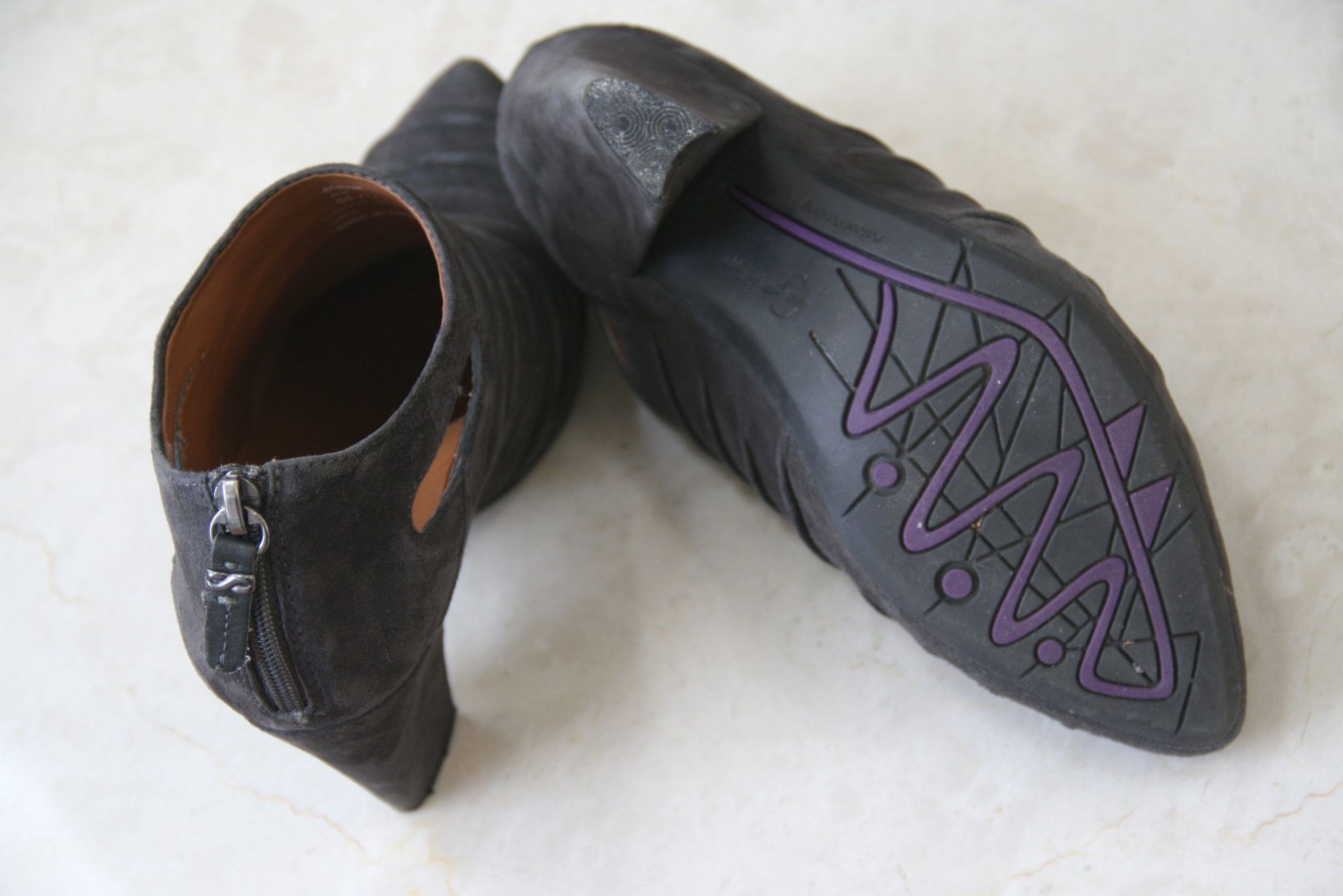 There is a reason why Earthies are like no other high heels. Earthies promise "Wellness. Elevated ", and they sure elevate high heels from hellish foot pain to comfort heaven. Every Earthies style features a unique wellness footbed, and a cupped heel that sets the foot into the proper supported position. The arch is designed anatomically correct increasing touch points along the entire foot. Simply said – Earthies are like high-tech running shoes when it comes to comfort yet they look trendy and glamorous. Here is how they explain the unique sole:
If you are looking for high heels that change your life, I highly recommend checking out Earthies. In all honesty, I was a little skeptical and wasn't sure if they really are as comfortable to wear as they are said to be, and they surpassed all of my expectations.
They have so many cool styles, I especially love the boots for the winter! You can find Earthies at
Zappos
,
Nordstrom
,
Planet Shoes
to mention a few retailers.
WIN Earthies!
Go to Daily Pinch and enter to
win a pair of your own
.
Disclosure: I received a pair of Earthies to review, and Earthies received a fan for life. All of my opinions are my own.