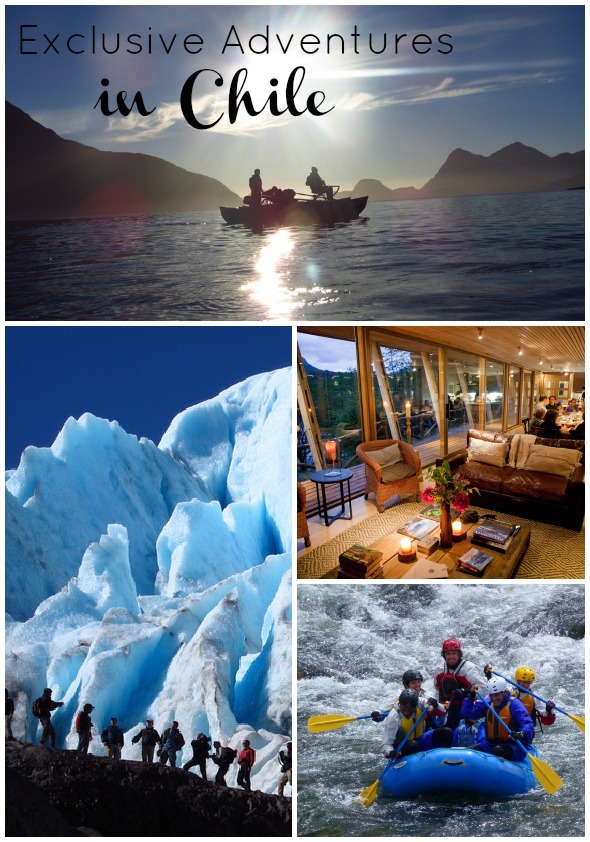 While Leigh
picked few stunning luxury properties
from Paris to Aspen here in Skimbaco last week, I thought that I would cover four amazing adventurous, outdoorsy and unique vacations for the New Year. All of these exclusive small-group travel experiences combine scientific exploration with the comforts of beautifully appointed accommodation and regional cuisine, hence really defining what boutique nature-based tourism really stands for. Consequently there is also an element of luxury in these outdoor experiences. I have to admit, boutique nature-based tourism is quite a new concept to me. As I have mentioned before, I do lot of my
travels independently
, and the
outdoors
 for me often mean that I also stay in the outdoors, whether it is camping or lodging in a basic mountain hut. However, these exclusive vacations in Chile, headed by some of the most celebrated names in the adventure and photography industry could be the perfect combination of nature, education and wilderness for any outdoor lover. And maybe sometimes paying the premium to participate in an unique experience with an expert would be worth the investment. 
What do you think?
All of these adventures are hosted by Chile's top adventure and conservation eco-tourism experience
Patagonia Sur Reserves
, which is a for-profit conservation venture that invests in, protects, and enhances scenically remarkable and ecologically valuable properties in Chilean Patagonia.
Fly Fishing Adventure with Orvis International Travel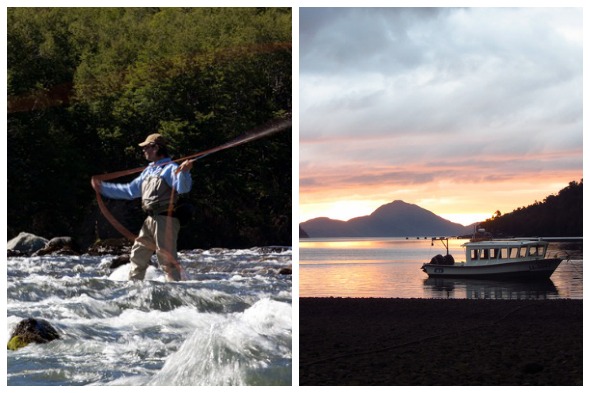 I have no experience what so ever of fly fishing, and my fishing experiences in general are limited to the childhood summer evenings with a rod, line and worm.  But the thought of fishing (read: learning to fish) for 20-inch trout, floating down the Rio Palena and journeying by foot and kayak to some of the most stunning rivers in Chile does have a great appeal to me. Especially if I could take along my white water kayak… This adventure is offered by
Orvis International Travel
and headed by master angler and Orvis Travel's Sales Manager, Jason Elkins. The 8-day/7-night trip will take place in two spectacular Patagonian wilderness areas: Patagonia Sur's Valle California Reserve and Melimoyu Reserve. The trip is scheduled for Feb. 2 – 9, 2013 and is $7,725 USD per person, based on double occupancy. Contact Reservations@PatagoniaSur.com to inquire about availability and further details. You can also check out 
gifts for fishermen
to get some of the best fly fishing gifts.
Search for Blue Whales with Celine Cousteau
These unique three- and seven-day excursions combine ocean and rainforest explorations, with the emphasis being on the search for blue whales, the largest known mammals to ever have existed. I came across sperm whales last year while on a whale safari of the coast of Norway and I thought these whales were massive. But to get the grips of the size of
a blue whale
you can imagine a heart the size of a car and blood vessels that you and me could swim down on! Celine Cousteau, conservationist and granddaughter of the legendary ocean explorer and filmmaker Jacques Cousteau will be heading these excursions. Jacques Cousteau has been cited to be by far the most famous undersea explorer of the 20th century, and now Celine seems to be following on his footsteps. Celine, who is an accomplished ocean free diver, photographer, conservationist, and activist herself will be in residence at the Reserve from March 2nd to 13th, 2013. A three-day all inclusive trip  is $4,925 USD and a seven-day excursion combining ecological explorations in both Melimoyu and Valle California is $8,725 USD. Contact Reservations@PatagoniaSur.com to inquire about dates, availability and further details.
Patagonian Paradise: Insider's Chile with Abercrombie & Kent's Marco Polo Club
Patagonian Paradise. The name of this adventure says it all to me. The 11-day journey, led by South American expert guide Suzana Machado D'Oliveira,  begins in the metropolis of Santiago, travels through the Cachapoal Wine Valley and then heads to Patagonia Sur's exclusive La Estrella Ranch at Valle California Reserve. This is the base for exploring native forests, rivers, lakes and waterfalls including an unforgettable trip up the fjords of Glacier Alley. During the trip the guests have the opportunity to take part in one of Patagonia Sur's conservation projects. Trip dates are March 17 – 27, 2013, and price is $12,495 USD per person in double occupancy. For more information visit
Abercrombie & Kent's Marco Polo Club
.
Photography Workshop with Bridget Besaw and Leica Camera
I love the idea of going somewhere new and learning new skills or improving on old ones in addition to soaking in the atmosphere, nature and culture of the destination. This photography workshop with award-winning environmental documentarian 
Bridget Besaw
, in collaboration with
Leica Camera
, will definitely be an amazing and intense learning experience, in a magnificent setting. On this week-long course Besaw will teach documentary and travel photography techniques while documenting the preservation and stewardship of the Aysén region of Patagonia. The final result is a portfolio that includes stunning imagery of the vast, pristine wilderness region, one of the last of its kind in the world. This all inclusive, seven-night workshop includes daily excursions led by Patagonia Sur guides, private plane charters into two locations, helicopter glacier trip, whale watching, and access to a full selection of Leica products. The photography workshop is scheduled for Mar. 23 – 30, 2013 and is $7,725 USD. For more information, please visit
Leica Akademie's "Preserving Patagonia"
to inquire about availability and reservations.
So after going through these amazing adventures, what else can I say but "Dear Santa, I've been a very good girl this year…"
Note: All the images are from Abercrombie & Kent's Patagonian Paradise adventure