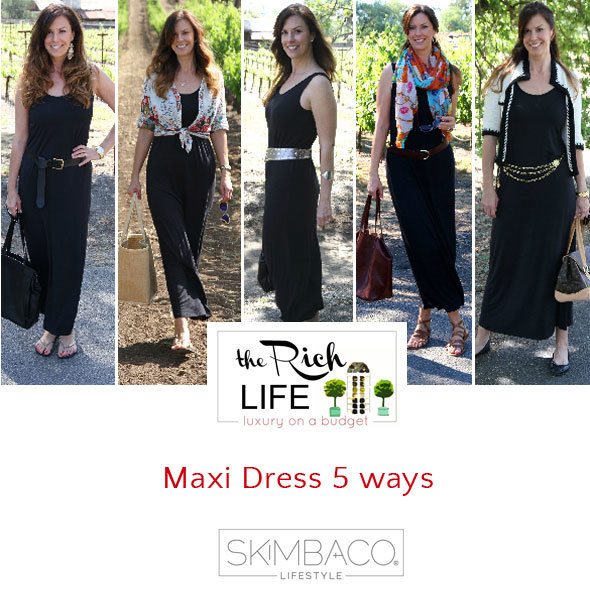 One of the hottest trends for the last couple of years has been the maxi dress, casual floor length dresses that come in a variety of colors, patterns and styles. There are some great
pink dresses for prom
as well. Although I adore many of the colorful, patterned maxi dresses I see in the shops and online, a basic black maxi is my favorite. It's so versatile! I really get my money's worth with this dress. Here are five ways I like to style my black maxi by
Yala
that would work for practically any neutral, solid colored maxi dress:
1. Make it Monochromatic: Accessorize your maxi dress with the same color as your dress. With my black maxi, I wear a black belt, carry a black bag and add a little bling with gold earrings and sandals. This dressy daytime look could easily work for a casual evening out. I'm thinking a dinner out al fresco with my husband!
2. Dressed it Up: Wear a chic little sweater or jacket with your maxi dress and add a feminine belt, pearl earrings, and your nicest handbag for a dressed up look, ideal for  an elegant luncheon or afternoon tea.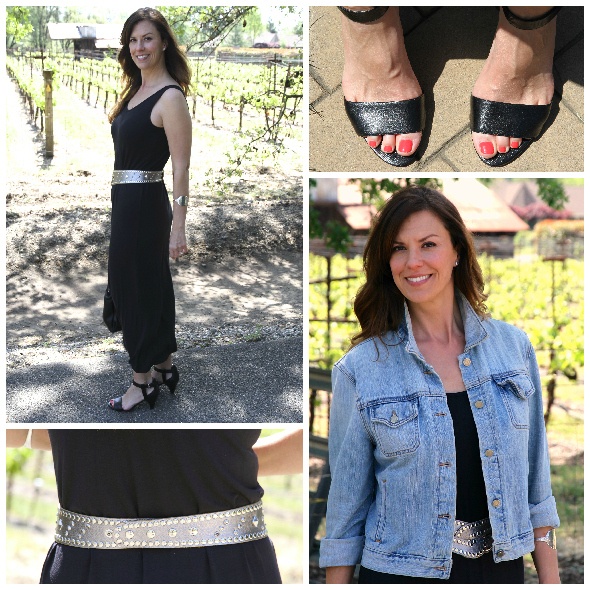 3. Add a Bold Belt: Add a belt that can't be missed with a neutral maxi dress and let it do the style work. This wide metallic studded belt was handmade by a friend of mine. I think it's so beautiful that it deserves a pair of sassy heels. If the weather gets chilly, I add a denim jacket for a casual look.
4. Comfortable, Casual and Easy: One thing about most maxi dresses is they are comfortable. While you'll want to wear it to parties, on dates and out with friends, you'll also want to wear it running errands. Like I said, they are versatile! Grab a straw tote and head out to the farmer's market. Add some color and texture by wearing a button down shirt with a pattern, tied at the waist.
5.Go for Chic and Modern: A lightweight summer scarf with vibrant colors will make your neutral maxi dress look stand out. Simply wrap a long, cotton scarf around your neck once, then let the ends drape down. Add a couple of neutral accessories, I prefer dark cognac, and some dangling earrings for a hip, stylish and trendy look. Do you wear maxi dresses? How do you style yours?