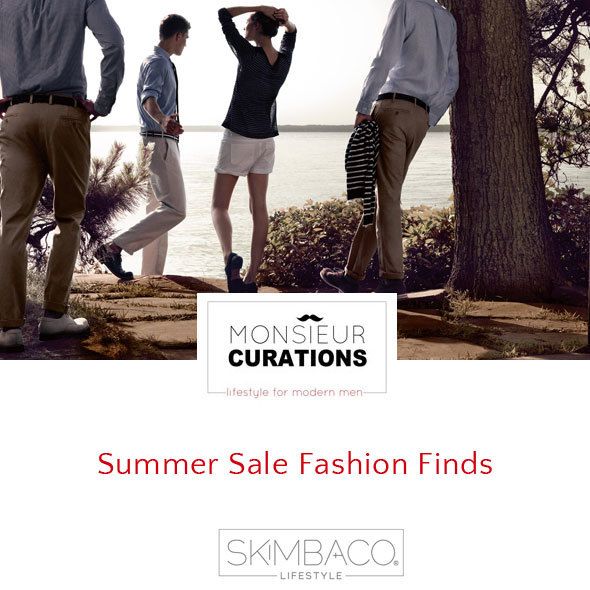 Photo: GANT / Baron + Baron 2013 campaign
The 4th of July holiday is the perfect time to take a trip to the beach or celebrate with friends and a barbecue. Summer weather, a day off from work, and the beach- it does not get much better does it? Having the perfect outfit and a transportation to all of those parties is essential. It is very easy to get carried away and spend a lot of money on an outfit or new piece of clothing. Fortunately, sale season is really picking up as many retailers are trying to clear out their spring/summer lines to make way for fall. Below are some great sale finds that would be a perfect outfit to wear in any coastal resort town and save you money along the way so you can spend more on your travels and the other things you enjoy doing. Many retailers such as Neiman Marcus and Ralph Lauren are having an extra percentage off of their sale items, and additionally great brands for summer finds, such as GANT and Brooks Brothers, are all running great sales. Whether you are headed to Nantucket, Newport, or the Hamptons for the 4th of July, here is a summer look that will leave some extra cash in your pocket as well. And keep reading for an added travel tip for those who are still debating how to actually get around at Hamptons during the long weekend and how you can snag one of the Audi A3s for the long holiday weekend.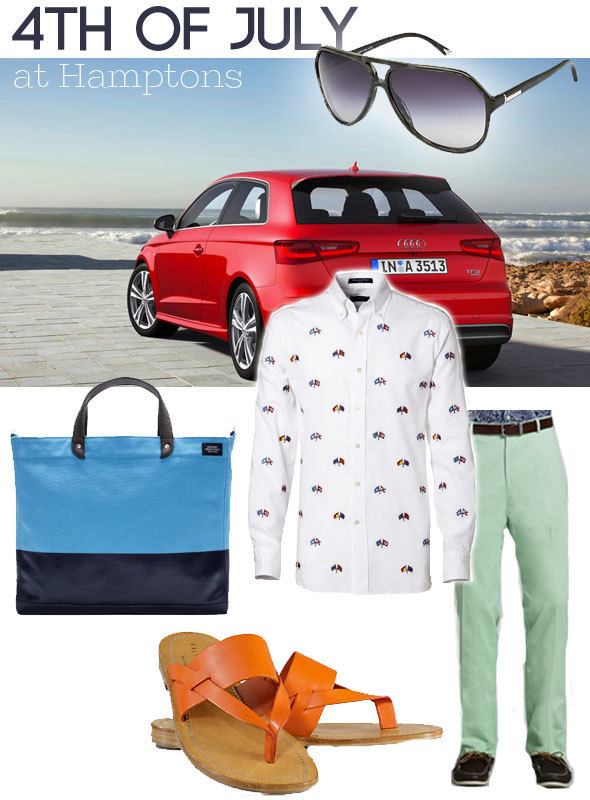 Sunglasses: Dolce & Gabbana. Available at
Sunglass Hut
. $179.98 orig. $260 Embroidered Oxford: GANT $98 orig. $195 Linen Pants: Peter Miller. Available at
Neiman Marcus
. $73.50 orig. $125 Sandals:
Ralph Lauren
 $259.99 orig. $275 Bag:
Jack Spade 
. $137 orig. $195. Headed to the Hamptons? The convenience of ZipCar is back! You can arrive by the LIRR or Jitney and pick up a ZipCar to dash around town at locations in Bridgehampton, East Hampton, Hamptons Bay, and Montauk. These cars are available by the hour for as low as $14.50 or by the day, starting at $100 with gas, insurance, and 180 miles of driving included. ZipCar has added eight new Audi A3s to its fleet in the Hamptons. Getting around has just gotten easier, just remember to have a designated driver. Me? I'll be the one sipping champagne, not driving. Have a great Holiday!