The unofficial start to the summer season is quickly approaching. Memorial Day  is a highly popular time to take a weekend getaway and celebrate the start of summer. The East Coast offers a myriad of destinations from the
Hamptons
and Cape Cod to the Jersey Shore. This is the perfect weekend to step into your summer wardrobe, especially when at a coastal destination. Many designers from J.Crew to
GANT By Michael Bastian
are embracing the nautical theme for their spring/summer 2014 collections. This is one of my favorite looks with its simplistic, preppy routes yet sophisticated and easy. When I think of Memorial Day outfits and style, I immediately think of
iconic east coast style
– chinos, polos, naves, and nantucket reds. Below are my selections for packing your bag for a great Memorial Day weekend getaway, of course starting with a great bag. WANT Les Essentiels de la Vie brings vivid pops of colors to its SS '14 collection, inspired by the artist's color palette. A great bag and card holder to store away cards and cash are weekend getaway essentials. Maison Kitsuné infuses its French heritage into a SS '14 collection that is the epitome of nautical chic. Pack polos for during the day or a trip to the beach, and a sweater for cool evenings and night's by a bonfire. Finally, we will all be hoping for sunny weather, so pack the shades. Garret Leight California Optical, son of the founders of Oliver Peoples, offers classic eyewear that will tie in well with the nautical inspired looks.
Sangster Tote
by WANT Les Essentials de la Vie
Bicolore Polo
by Maison Kitsuné
Kennedy Card Holder
by WANT Les Essentiels de la Vie
R Neck Sweater
by Maison Kitsuné
Milwood Clip
by Garrett Leight California Optical Photos: GANT,WANT Les Essentiels de la Vie, Maison Kitsuné, Garrett Leight California Optical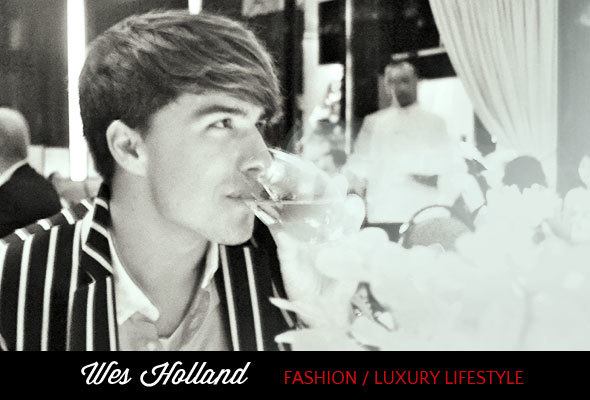 I dream of being a business leader in the fashion world. Whether that be creating and running my own luxury retail consulting firm, or heading a department for a renowned fashion house, I want to mix the intellectually stimulating side of business with the creativity that the fashion world offers. Make sure to subscribe to
Skimbaco Fashion weekly feed
.