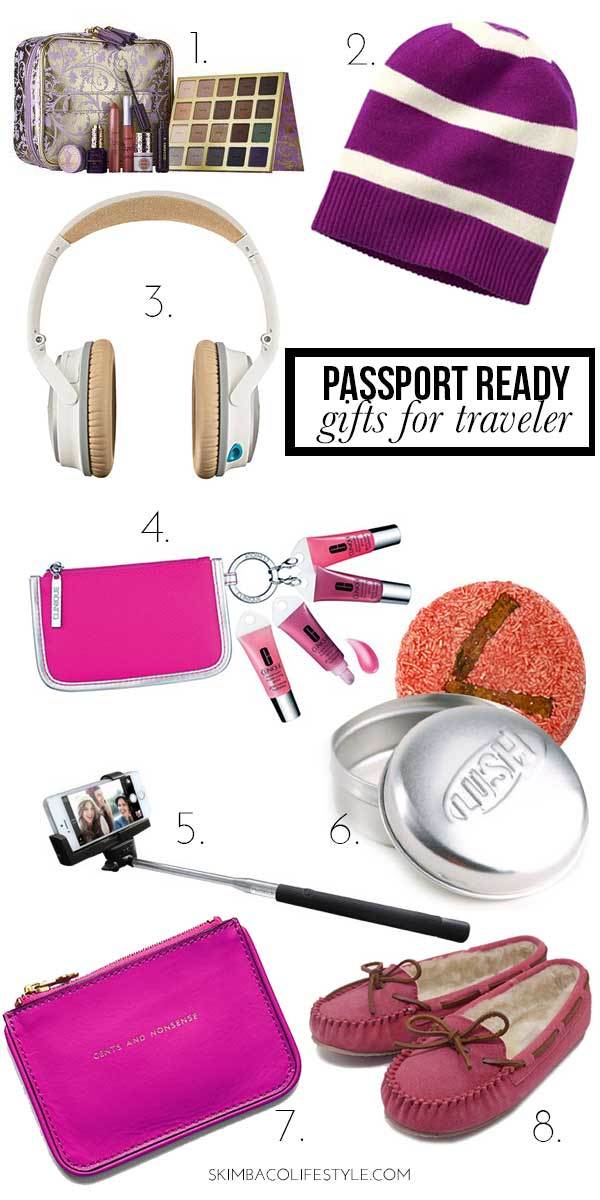 There is really only one gift a traveler wants: trip somewhere. Even if you can't gift your traveler a plane ticket, hotel reservation or even more airline miles, no worries, you can find her a great travel related gift she will enjoy.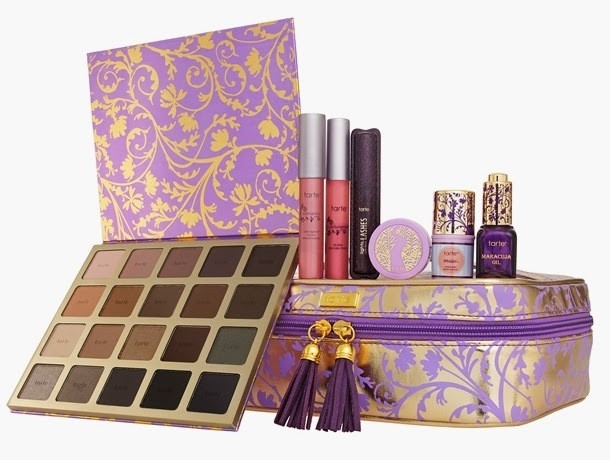 1. Bon Voyage Collector's Set And Travel Bag by Tarte
$59.00 (a $423 value!)
We featured the Tarte Cosmetics Travel set last year as well, and I bought it for myself, and loved it! This is such a deal for sixty dollars. The travel bag is just the perfect size for travels, and you can also fit travel sized shampoo and conditioner in the make up bag. This gift is so good that it deserves to be on the top of our list this year again!
2. Cashmere beanie from Uniqlo $29.90
This hat is one of my favorites! Cashmere warmth just under 30 dollars, and it looks stylish even with a wool coat. Great inexpensive gift with a touch of luxury, and perfect for those who travel to winter destinations this winter. Comes in several different colors, and practically the to go gift for anyone in your list.
3. Bose QuietComfort 25 Headphones in White
$299
This is the ultimate gift for anyone who travels a lot. Flying long distance will never be the same after using the noise cancelling headphones. The same headphones come in black, but the white with gold is just so much more glamorous. These Bose noise cancelling headphones also come with a handy carrying case.
4. Clinique Gloss & Go Superbalm Moisturizing Gloss Gift Set
$25
Traveling girls of all ages will love this lip gloss kit that includes a few lip glosses in a small travel pouch. Easy to find from bag and a must for moisturizing lips while traveling.
5. PicStick with Bluetooth – The Original SelfieStick
$25.
The selfie stick is a fun gift for any traveler, and especially teens love it! The PicStick is an extendable monopod with Bluetooth already built in and it fits iPhone (also for 6 & 6 Plus) and Android phones. Easy to attach for the phone and no remote needed, just sync the phone with the stick and push a button on the stick to snap a photo. The selfie stick isn't great just for taking selfies, but also for photos from higher up, especially in the more crowded tourist attractions.
6. Godiva shampoo bar from Lush $11.95 with the shampoo bar tin $3.95.
Perfect shampoo for traveler: the Lush shampoo bars made with natural ingredients. Pick from several different varieties, for example Godiva two in one shampoo also conditions hair with moisturizing nut oils and shea butter. Don't forget the soap bar tin! The Lush shampoo bars are easy to travel with, even in the carry-on, and they don't weigh much and last super long.
7. Kate Spade New York for GAP kids pouch normally $39.95, on sale $35.99
Yes, it's from the kids' department, but the "cents and nonsense" text is just plain funny. Travelers always need extra pouches to carry and organize small items they carry, or just for different currencies.
8. Minnetonka Cally Slipper $38.95
These are the most comfortable shoes! Lined for winter, whether to be used on the long flight or in the coldness of the ski lodge, or at home when she is dreaming of her next trip.
SHOP & SUPPORT SKIMBACO LIFESTYLE
Shop via our affiliate links and show your support to Skimbaco's mission to inspire living life to the fullest.
RUE LA LA
|
GILT
|
HAUTELOOK
|
BLOOMINGDALE'S
|
NORDSTROM
|
MACY'S
|
TOM'S SHOES
|
DONNA KARAN
|
TEA COLLECTION
|
SEPHORA
|
L'OCCITANE
|
VILLEROY-BOCH
|
SAMSONITE
|
AMAZON
|
SUNDANCE CATALOG
|
STONEWALL KITCHEN
MORE CHRISTMAS IDEAS ON PINTEREST
Follow
Skimbaco
on Pinterest.
Follow Skimbacolifestyle.com's board Christmas SEASONAL IDEAS on Pinterest.
Shopping guide disclosure policy