Ready for Thanksgiving?
I don't know if I am… I have
most
of the foods purchased, my menu pretty much set, but I admit, I haven't even given a thought for the table setting or décor yet! If you're hosting Thanksgiving at your home this Thursday, maybe you need a little extra help to spruce up your holiday décor, or perhaps you are looking for some last minute drink recipes to wow your guests? I also have a stuffing recipe for you, just in case you forgot to buy chicken broth!
Join us celebrating the Holidays this year, and share YOUR Holiday photos this Holiday season on Instagram, and use #skimbacoholidays hashtag! We will be featuring our favorites on the site!
Top interior designer, Tiffany LeBlanc of
LeBlanc Design
, gave some simple decorating tips that will help your home to stand out this Thanksgiving. LeBlanc Design is known for its warm, comfortable aesthetic with a color palette that reflects materials found in nature, making Tiffany and her team ideal decorators especially at this time of year. I am trying to make our recipes even healthier this year and this year by opting out using corn syrup in my pecan pie. We haven't been adding marshmallows in sweet potatoes for years, and Jell-O or canned vegetables have never been part of or dinner. This year I am also making apple cider with essential oils for added goodness. For alcoholic beverages I am a big fan of the easy rokz infusions. For more information, visit
rokz.com
.
12 last Minute Ideas for Thanksgiving
Thanksgiving Decorating Tips from Tiffany:
1. Harken back to Victorian era and update the rooms accessories with a cozy palette and maybe a faux fur throw – pull woven & nubby textures and saturated colors into a seasonal blend of pillows and accessories 2. Continue the farm to table trend with a crisp white tablecloth paired with a burlap runner that is layered with fall foliage and herbs. Rosemary, mint and sage are all good options. 3. An interior/exterior tip: Use what is around you and bring in natural elements of the season – foliage wreaths, corn, pumpkins and gourds. Less is more, but layering these natural elements is a nod to thanksgiving. Instead of using leaves, try making a wreath of a hearty herb like rosemary and finishing it with an updated ombre silk ribbon. 4. Entertaining: Don't have a fireplace? Use a windowsill, coffee table tray or a built in to gather a grouping of pillar candles to create a cozy atmosphere that comes with sitting around a fire. Lanterns are another option in place of pillar candles.
5. Create a game table! With the days getting shorter we tend to be indoors more – designate a space or a table in your family room as a "game table" and family game night will become more frequent with the changing season. Leave out scrabble or chess and a deck of cards! 6.
Build an easy tablescape
with jute tablerunner and rustic accents, get the directions at Darby Smart.
7. Rethink Thanksgiving drinks, and make a healthier version of apple cider by adding some Young Living essential oils to the mix.
Young Living Healthy Apple Cider with Lemon, Cinnamon Bark, Clove, and Nutmeg Essential Oils
2 quarts fresh apple cider 1 orange, unpeeled and cut into slices 3 drops Lemon essential oil 1 drop Cinnamon Bark essential oil 1 drop Clove essential oil 1 drop Nutmeg essential oil Cinnamon sticks, for serving
Directions: Combine apple cider, orange slices, and essential oils in a large pot and simmer over low heat for 10 minutes or more. Discard orange slices. Serve warm. Add 1–2 cinnamon sticks to individual cups when serving.
Join Young Living
and read more about it at
EnjoyLifewithOils.com
8. If apple cider isn't going to cut with your family or you are not
Young Living member
yet and using the oils… no worries. Let's talk cocktails. My trick for amazing mixologist-style cocktails (with no skills what so ever) is using the
rokz
infusions. You can find these on last minute for example from Home Goods. 9.
rokz Harvest Vine Cocktail
2 oz vodka – infused with rokz Hop & Vine Infusion 3/4 oz fresh lime juice 4 sun gold tomatoes 2 sprigs fresh thyme a few fresh celery leaves a pinch of rokz Citrus Jalapeno Salt Garnish: celery stalk and rokz citrus jalapeno salt rim
Directions: Infuse your favorite vodka with rokz Hop & Vine Infusion (ideal infusing time – 4 days). Combine all ingredients except the vodka in a shaker and muddle well. Add the vodka and ice and shake for about 20 seconds. Strain into an ice filled glass rimmed with rokz Citrus Jalapeno Salt. Enjoy!
10.
rokz Pomegranate Whiskey Sour Cocktail
.75 oz pomegranate molasses 1 ounce fresh lime juice 1.5 ounces whiskey Garnish: pomegranate sugar rim, fresh mint
Directions: Use a slice of lime to wet the edge of a 6-8 oz glass and rim it with rokz pomegranate sugar. Add a couple of large ice cubes or fill with crushed ice. Add the ingredients in order to create lovely layers and garnish with mint. Swirl and enjoy!
11. Once I forgot to buy or make chicken broth… and it actually resulted in
The Best Cornbread Stuffing with Mushrooms and Apples
. 12. last but not the least…. I will be making this
pecan pie without corn syrup
. Happy Thanksgiving! Remember to share YOUR Holiday photos this Holiday season on Instagram, and use #skimbacoholidays hashtag! We will be featuring our favorites on the site!
Post by Katja Presnal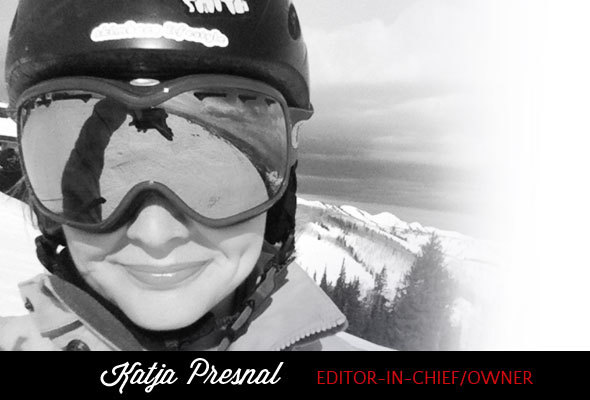 "My mission is to inspire you to live life to the fullest and find your own "skimbaco," how you enjoy life where ever you are in the moment. For ideas for travel, home, food and fashion,
subscribe to weekly Skimbaco Lifestyle
feed on Mondays and
I hope you get my newsletter
that I send out sometimes on Fridays."
Katja Presnal
, editor-in-chief and the owner of Skimbaco Lifestyle.
Let's connect!
Visit Skimbaco Lifestyle (Skimbacolifestyle.com)'s profile on Pinterest.