photo: fringe magazine
WES HOLLAND
Lives:
New York City, New York, USA
Skimbaco expert topics:
men's lifestyle, luxury lifestyle, fashion for men, travel.
Feature on Skimbaco Lifestyle:
Monsieur Curations
Wes' blog: Life Through Preppy Glasses
Contact:
wes.holland(at)skimbaco.com
with NYC event invitations, product pitches and product review requests.
Connect:
TWITTER
|
INSTAGRAM
|
PINTEREST
Professional background
I am currently a business student pursuing degrees in both Finance and Marketing as well as a minor in French. I have interned in the fashion industry and have garnered experience working on the business side of fashion. This has provided me with insight into the backside of the fast-paced world that is fashion.
Location
I grew up in very rural area of Pennsylvania. My daily scenery consisted of cornfields, horse and buggies, and nature on all sides of me. While I feel very fortunate to have grown up in such a down to earth place with a, relatively speaking, slow paced lifestyle, I now reside in Manhattan in New York City. I was always attracted to the urban lifestyle, and knew New York would be the ideal location in which to attend university.
Follow Skimbaco Lifestyle (Skimbacolifestyle.com)'s board Monsieur Curations for MEN on Pinterest.
Read:
"My Skimbaco Moments" in the Skimbaco Lifestyle e-magazine Issue 1 on page 92
.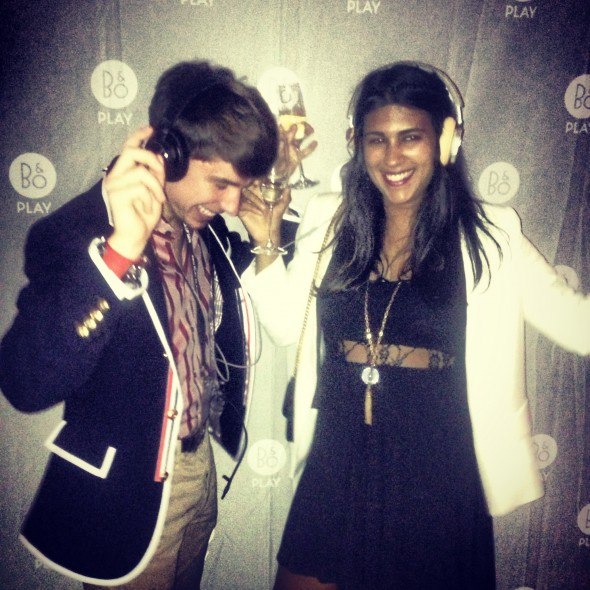 READ:
Bang & Olufsen launched B&O Play – perfect for traveler
.
Learn more about Wes!
Favorite staycation tip? What do you love about NYC?
Living in Manhattan is truly like a never ending staycation; from an array of dining choices, Broadway shows, museums, and shopping, the options are immense. I personally love the hustle and bustle that an urban surrounding provides one with. I gravitate towards the beautiful parks when the weather is warm to soak up the sun and people watch. Once a chill hits the air, one can usually find me in a coffee shop enjoying espresso or in the library doing work. Perhaps one of my favorite ways to experience the city is by trying different restaurants. Dining with friends is one of my favorite past times as it brings everyone together to catch up, and there is always the added benefit of great food. Trying new restaurants gets one into different neighborhoods of the city because the best Italian restaurant may be on the Upper West Side while the best Viennese restaurant may be located in heart of the East Village. It acts as a great way to experience the vibes of all the different neighborhoods of Manhattan.
Your best Skimbaco moment?
For me, the moments that I find myself most enjoying life are those moments when I am completely taken away from all the stress and worries that exist from normal day to day life and work. One such moment that sticks out on my mind was an afternoon in Budapest. It was an abnormally warm early spring day-warm enough to be out without a jacket. Good Friends and I were sitting on a crowded little street, dining al fresco. During that moment, I realized the sense contentment I was experiencing, my stress and inbox seemed to worlds away. After all, doesn't this moment define what life is about?
READ:
Wes Holland's Top 10 Skimbaco Moments of 2013
Your ideal travel destination?
My ideal travel destination is the south of France where one can experience the traditional French country lifestyle, a lifestyle characterized by enjoying each moment and one that lacks the sense of urgency that defines the American one. The beach is one of my favorite destinations, and the Southern France has amazing shorelines along the Mediterranean coast. So for me, the combination of a relaxed lifestyle and great beaches makes Southern France and French Riviera an ideal choice.
What's your favorite restaurant and why?
I truly enjoy the experience that dinning out with friends offers. New York has so many great restaurants that I have experienced that it is hard to pick just one. However, if I wanted to offer guests a fun, social dinner out, I would take them to
Beauty&Essex
in a heartbeat. This trendy New York hotspot has a menu of small plates which are meant to be shared by the table and offers a very "downtown" vibe.
How does your ideal home look like?
My ideal is one that would fit on a quiet street in Greenwich. It is one with classic architecture and detail on the outside, but touches of modernity on the inside that result in a sleek, refined interior. This house would not be complete without a backyard fit for summer soirees.
How do you define Skimbaco Lifestyle? What it means personally to you?
The Skimbaco lifestyle is about finding what you are passionate about and incorporating that passion into as many facets of your life as possible. That, to me, is living a rewarding life.
What do you dream of?
I dream of being a business leader in the fashion world. Whether that be creating and running my own luxury retail consulting firm, or heading a department for a renowned fashion house, I want to mix the intellectually stimulating side of business with the creativity that the fashion world offers. I hope to be able to be successful in order to give back to all those that helped me on my own path to success.