Be green and save green this summer and make a few changes to your home that cut down your air conditioning bill. There are smart solutions – and then there are
smart and stylish
solutions, see all the inspiring photos and 7 products for new cooler home (pun intended).
Be Smart
The best way to keep the heat outside (and inside during winters) is insulating your windows and all your other air ducts, like from your bathroom and don't forget about the fireplace. Keep the heat inside your home low by cooking less with oven (leave pot roasts for fall and winter) and changing your light bulbs to compact fluorescent ones that produces less heat.
Be Stylish
Keeping the heat out and cutting your air conditioning bill can also be stylish… Think blinds and ceiling fans, but make them part of your decor – not to ruin it. Both can be quite expensive when you buy great quality, and will take a while to make the money back with the savings of your air conditioning bill. But good looking ceiling light/fan fixtures and curtains and blinds make a big difference also when you are selling your home, so they are an important investment. I recommend investing money on high quality blinds, roller shades or roman curtains in simple designs which you can easily match with less expensive curtains to change the look by season. Or skip the curtains and make the blinds the focal point of your room. High quality ceiling fan will make all the difference in your air conditioning bill, but you can also just get a table fan or self standing fan for the hottest months. Stylish? Maybe not, but less expensive and you can store them during winter. For retro look – check out flea markets and garage sales for old table fans that are still in working shape, you will get a cool decorative piece and a breeze of air!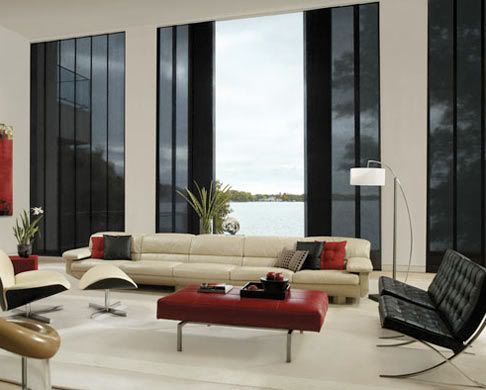 Blinds can make a statement. Available at Superior Blinds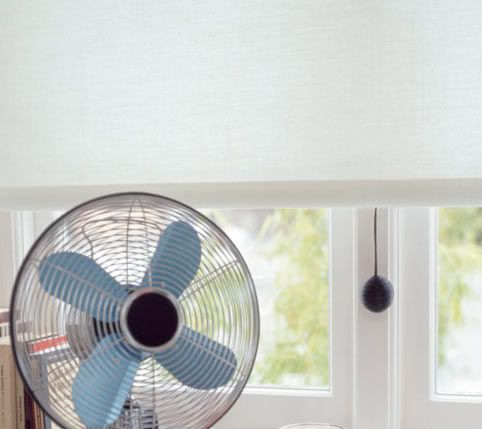 Look for old fans for a decorative piece & for air conditioning.

Roller shades work even in bathrooms – they also make great focal point.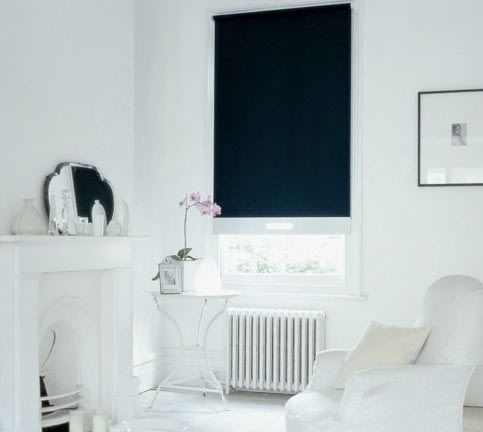 Blocking light can look good.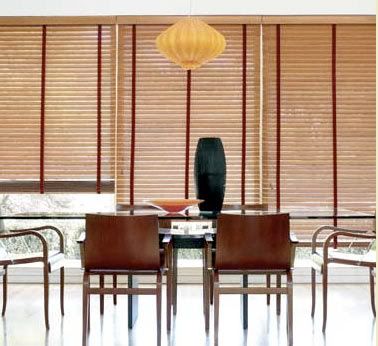 Don't forget about bamboo or wooden blinds. 7 STYLISH PRODUCTS THAT WILL CUT DOWN YOUR AIR CONDITIONING BILL
1.
Roller shade in mum/lime
from Smith and Noble gives nice color. 2.
Hunter table fan
($73) is a quick and inexpensive way to get the breeze of air. I still like the old ones better, but this one is much safer with kids. 3. Fortune roller shades from the
The Shade Store
(starting $63) – They have a huge collection of different prints and textures of roller shades. 4.
Hampton Bay Marta Brushed Nickel Finish Ceiling Fan
($199) is a large fan (52″) with a lot of cooling power, looks modern & stylish, yet the price is very reasonable for what the size and the style what you'll get. It's from Home Depot, and they have a few other great ones too. 5.
Ball ceiling fan
($288) simply just looks great and normally runs for almost 600 bucks, so the sale price makes it a find from Ylighting.com. 6.
Propello Desk Fan
($145) is made of rubber and uses technology that makes it almost silent. This is a great option for families, because the rubber blades makes this one safe even if kids accidentally stick their fingers in the blades (I don't recommend testing it). 7.
Custom color matching wooden blinds
are great way to blend the blinds to your decor. Blend by getting them in the same hue, or make a statement by going opposite way. Or think black for bold statement, but then you'll need a lot of Pledge Multi Surface Cleaner to keep them clean – eye will see dust the easiest in black. Just saying…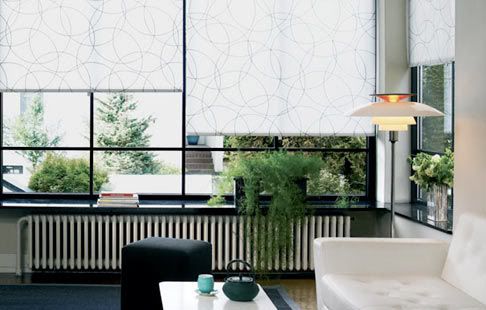 Photos:
eclectics