What a weekend! We went to see the Statue of Liberty on Friday, on Saturday morning I went shopping for BlogHer (didn't find anything, kept thinking "new dress or new curtains" and the new curtains won…) while my husband was already moving to our new home. And we took a break from all of the craziness on Sunday and went to see WNBA game with New York Liberty and Atlanta Dreams at the Madison Square Garden.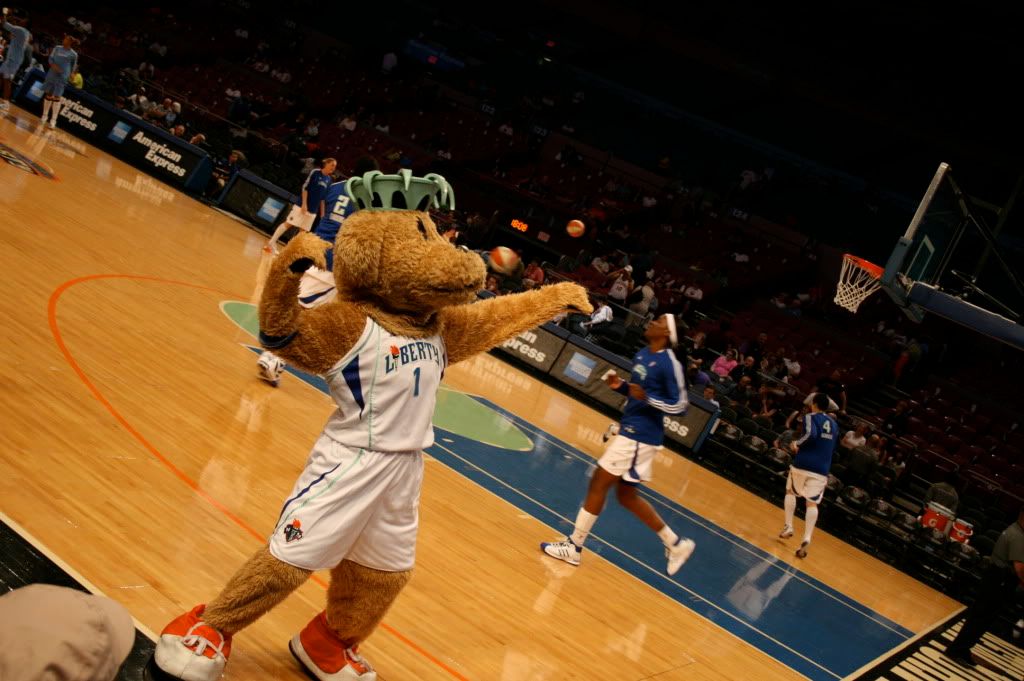 I had never been to a pro basketball game before, and if our family goes to Madison Square Garden, we are more likely to go see a musical than sports. Grandma and Grandpa were with us, and it was the perfect multi-generational entertainment and we had a great time! I had no idea there was so much going on at the games – they had Kidz Bop talent show, beach volleyball game with the audience and Timeless Torches, the senior dance team of women of my mother's age doing a hip hop dance routine. And the game itself kept us hanging on our seats and cheering for Liberty, who got the winning points in the last minute of the game and won Dreams 87-84.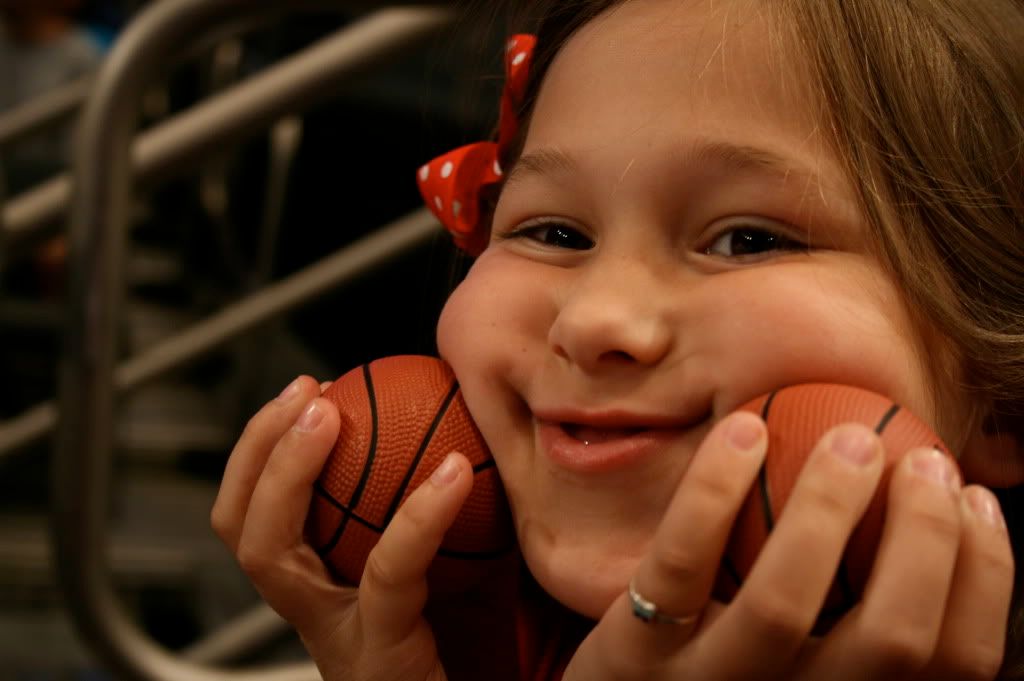 I admit that I don't follow WNBA at all, and we went to the game just to have fun, and what I really liked that even in the one game, we learned something about the NY Liberty players. They had really great media with short interviews and the players voting for their favorite actor (Will Smith or Denzel Washington) and social media site (Facebook or Twitter). I specifically liked seeing women's basketball, because it showed my girls that sports are not just for boys, and these strong athletic women are great role models for kids. My daughter was dancing, screaming and yelling for "defense", my other daughter laughing at Milly, the team's mascot dancing and entertaining the audience and my son was mesmerized by the game, and already asking when can we go again. He got a NY Liberty jersey at the game, and he already came to me this morning before 8 o'clock dressed in the jersey, and said "the game was awesome mom" with a smile. What I hadn't really realized that team sports aren't just for sports fanatics (and dads) – it's whole family entertainment. When I grew up the only team sport my family somewhat followed was ice hockey, and we never really went to the games.
While we love seeing musicals, theater and other shows, they are not interactive, and kids have to sit quietly and watch the show. At the basketball game they were dancing, yelling, screaming and clapping their hands and I was right there with them! What a great way to get rid of some of the kids' energy, and I loved seeing how much fun they had. It was also great to do something with Grandparents that they also enjoyed; so often we drag them to kids' events, and I know they have a great time just to hang out with the kids, but I wish the entertainment was something that they would enjoy more too. The WNBA & NY Liberty kept all three generations entertained from start to finish! Oh, and by the way, while seeing the Statue of Liberty was really neat, and the museum was interesting, I think everyone in my family would say that seeing NY Liberty to play even beat seeing the good ol' Libby. The NY Liberty ladies really delivered a great game and lots of action! PS. Get WNBA
NY Liberty tickets here
and use code
WNBABLOG
to get 33% off Liberty tickets and $10 parking. Offer is good rest of the season. I am also raffling away 4
Lipizzaner Horse Show Tickets
for Madison Square Garden.