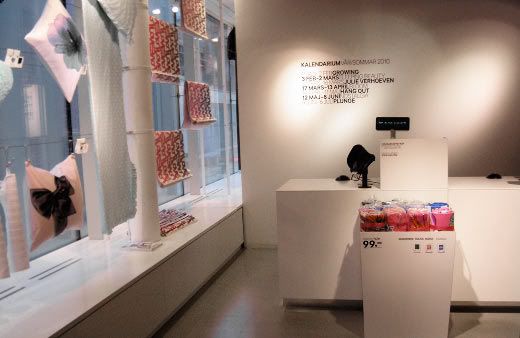 Swedish
H&M's Home collection
launched last year in Sweden. The collection is not available in the US yet, but I was able to see this summer's home collection in the H&M's Home store in Stockholm, Sweden in my recent trip to Scandinavia.
While the collection is not anything super spectacular, the linens felt better quality than the ones from IKEA, and there are several fresh looks you can easily bring into any home. My favorite product was the barcode fleece blanket pictured above, which I also brought home.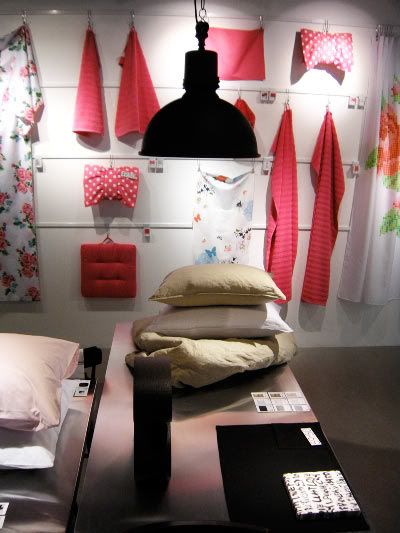 If you saw my previous post about Swedish
Indiska store
and their shelves full of products to lure you, the H&M's Home Store is quite different. There were no shelves, no large quantities and no yellow shopping bags like at IKEA either.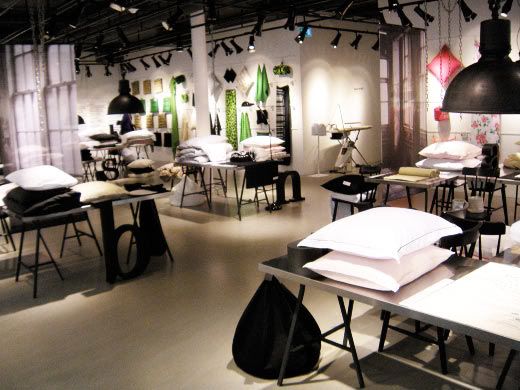 The products are displayed half art gallery style, half market place convenience, and everything was very clearly and well displayed. All of the collection was displayed on the walls, each piece next to its matching piece, and tables had each collection as well.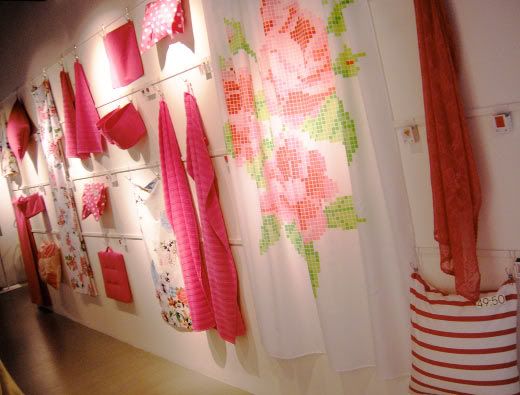 Styling is minimal, and it is very easy to see each product (and how it could fit in your home). The linen collection below is my favorite H&M home collection this year, but it was very Southern USA influenced, and I was left hoping for something more… Swedish.
Also the window side of the store was filled with the products, reminding of clothes drying outdoors, making the store look very fresh and airy. The art gallery style store with only a handful of products for display works well in luxury stores, where traditionally the sales volumes are not that high, and you may wonder how one is actually shopping the products, since they are displayed in such manner. It is quite brilliant if you ask me. Each product has a magnetic picture card, that are found in large card towers around the store, and the cards can easily attach to the steel tables right next to the products.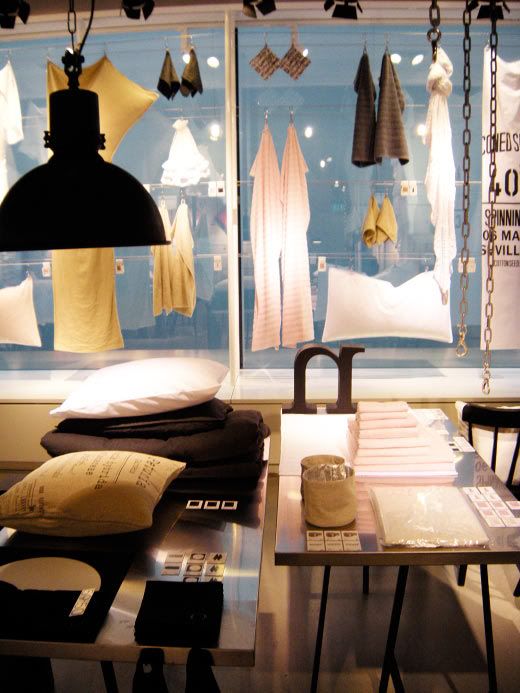 Each product has its own card – with a picture and a price, and when you do your shopping, you will just collect these cards in your hand. No heavy lifting and carrying for you – you just go to the cashier and she will pick all of the products you wanted from the storage room behind. I absolutely love this merchandising idea – the store looks clean, it's easy to move and change the look, you don't have to carry everything in your hands, and overall it just makes the shopping experience better.