On one of my trips to Europe last year I had an opportunity to visit Stockholm for a day of shopping and fun with my mother. I still keep going back to that fun day, and the memories are alive in my photos. Today I'd like to feature here one of the darling stores I visited in Stockholm. While I tend to feature more modern Scandinavian design, I love the traditional as well. The old romantic style with handmade lace, and porcelain cups.
Sirlig is filled with beautiful glass items, pill boxes, milk bottles, vases and wire baskets. Every corner and tabletop and shelf is full of decorating ideas and items. The best of the store is the unlimited amount of inspiration one can get, starting from the store's black and white checkered floor and old cabinetry turned into store furniture. You can find items like drawer pulls and ribbons for many DIY projects. I can't think of any better souvenir than bringing kitchen pulls from your travels to remind you of the trip every day.
The shelves are literally full of beautiful things.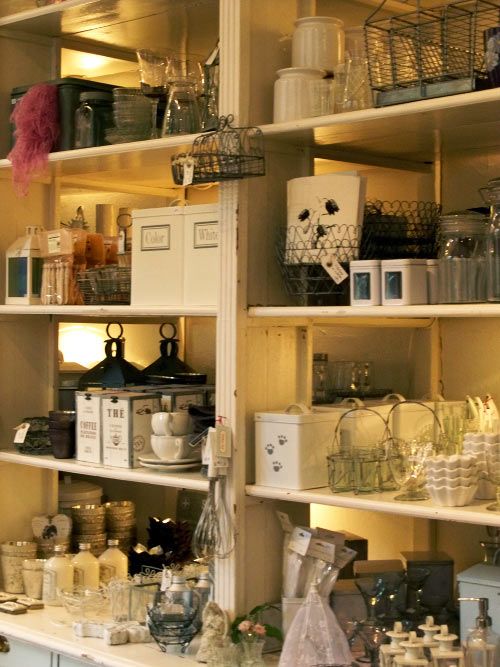 The store is in Stockholm's Gamla Stan, the old downtown, where the King's castle is also located. It is one of the top tourist attractions of Stockholm, and Gamla Stan is full of souvenir shops. Sirlig offers alternatives for many other
tourist shops in Gamla Stan
and their slightly tackier products.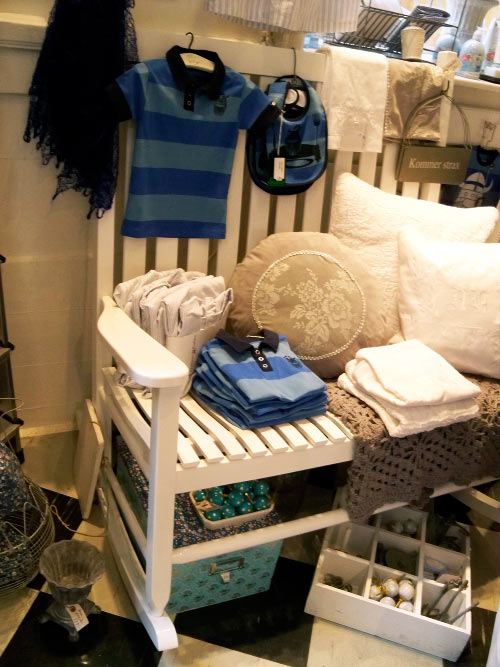 Sirlig
is located at Tyska Brinken 22, Stockholm. If you want to visit them, you might want to check out their opening hours first, they are not open on Tuesdays, Wednesdays and Sundays during winter time, but their summer opening hours are better.