Here are some great safety topics to go over with the children already before Halloween. They are great dinner table conversations. Get children involved with the conversation, so even the younger ones understand why Halloween safety and these tips are so important.
These Halloween safety tips are from the American Academy of Pediatrics.
AVOID:
– Masks, children might not see well through them.
– Too big costumes, which could make the child trip or even get in fire.
– If your child's costume has a sword, cane, or stick a part of it, make sure it is not sharp or too long. A child may be easily hurt by these accessories if he stumbles or trips.
– Children shouldn't be
carving pumpkins
.
– Votive candles are safest for candle-lit pumpkins. Lighted pumpkins should be placed on a sturdy table, away from curtains and other flammable objects, and should never be left unattended.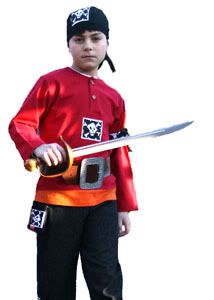 TRY THESE:

– Instead of masks, use non-toxic make up, or big hats or

scarfs

.

– Reflective tape in costumes and trick or treating bags looks cool and is safe.

– Read the costume labels, and purchase only flame resistant costumes.

– Children can draw faces to pumpkins, and you can carve it, or children can use stickers to decorate them.

REMEMBER TO DO:

– Get a flashlight, and check batteries before Halloween!

– Clean your front yard so trick-or-treating children won't trip and get hurt.

– Provide yard lighting and keep the pets from scaring the trick–treating without you, or get lost. It is a good reminder to go over how to call 911.

ON THE TRICK-OR-TREAT TRAIL:

– Don't let your child go alone, a responsible adult should always accompany young children even in your own neighbourhood.

– If your older children are going without adults, plan and review the route that is acceptable to you. Agree on a specific time when they should return home.

– Somebody should carry a cell phone for emergencies.

– Law enforcement authorities should be notified immediately of any suspicious or unlawful activity.

– Check the candy before you let your child to eat anything.

REMIND THE CHILDREN:

– Stay together, don't leave anyone behind.

– Only go to homes with a lighting in the yard.

– Use sidewalk, and don't go to streets without any lighting.

– Not to take short cuts across yards or alleys.

– Do not go to a stranger's home or car for a treat.

– Don't assume the right of way. Motorists may have trouble seeing Trick-or-Treaters. Just because one car stops, doesn't mean others will!

Ps. See also the Pinks & Blues Girls'

Halloween Guide

for the best Halloween costumes, treats and other fun stuff!

Halloween is getting closer and if your kids are anything like my kids, there is Halloween talk going on every day! Don't let your Halloween to be scary, let's all have a safe Halloween!