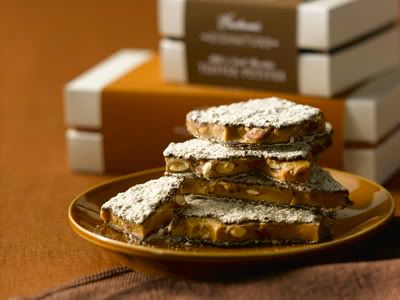 Chocolatey, crunchy, almondy, irresistible. Just a few words to describe the Enstrom's Almond Toffee.
Enstrom
has been making almond toffee in Colorado for 60 years, and it is still a family run business, now on the third generation. When we lived in Colorado, this was one of our local treats we always had in our fridge. Enstrom is famous for the almond toffee, but they also offer cherry cordials, truffles and several other varieties of chocolates and toffees, perfect for gift giving.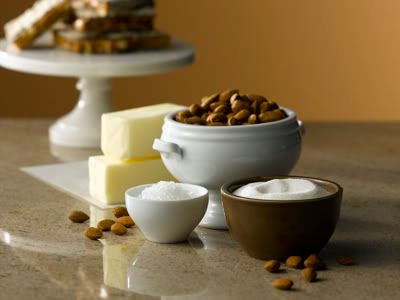 A treat for you from their website:
Enstrom's Toffee Angel Delight
1 Angel Food cake
1 large box regular Chocolate pudding
1 large container of Cool Whip
1 cup Enstrom's Almond Toffee,finely chopped
Cut prepared angel food cake into three layers. Mix 1/2 cup toffee crumbs into the pudding and spread evenly on the layers of the cake. Frost cake with the Cool Whip. Sprinkle remaining crumbs on sides and top of the cake. Refrigerate.
Variation: add 1/4 teaspoon peppermint extract to cooled pudding.