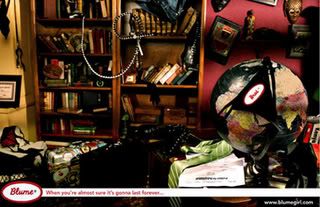 When an underwear ad campaign starts with the study of Angie & Brad in the Mr. and Mrs. Smith movie and ends with Britney's trailer, suggesting panties laying around that say "Brad" and "Kevin", you can't expect anything but a world wide success story.
Blume Girl goes one step furter and hints Hollywood stars, don't take the tattoo yet, just get his name in your undies instead.
After all, the love might not last forever – just see what happened to Britney.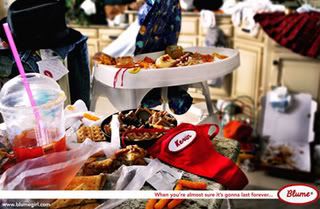 These panties have been so hot, that celebs like Katie Andre have been seen to show her "Peter" pants even for paparazzis. Not to even mention that Blume panties have caused so much action in the Hollywood bedrooms, that babies start poppin' out everywhere. What Blume Girl does? Starts their own children's line of personalized clothing and accessories.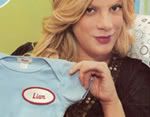 Blume offers personalized tees, thermals, baseball caps, underwear and they have a whole collection for children and men too. Let me tell ya, these products will be the hit this Holiday season – and you will see a lot of them in my gift guide too, as well in the magazines!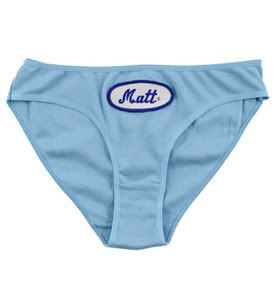 Blume's personalized clothing – fabulously trendy in Hollywood.
Check them out now at our
store
. Just arrived!