Happy New Year!!
I tend to look back at the end of the year to see which posts were most read posts at Skimbaco Lifestyle each year. Our 2015 was busier in our personal lives, which reflected as slower at SkimbacoLifestyle.com, and we didn't publish as much as we have on the previous years. We have been living life to the fullest, and many of our team members took new jobs, new opportunities, new adventures and started new business ventures. Our goal will continue to change lives – one person at the time. Not a bad idea to start your year by reading some of our most read posts from 2015! Here are our 15 most read posts of 2015. Make sure to
subscribe to my newsletter
to stay in touch in 2016! 1.
IKEA's New Modular Kitchen SEKTION Makes Custom Dream Kitchens Possible for Everyone
2.
Paris Flea Market Style as Home Decorating Inspiration
3.
Exotic Chic Home Decorating Inspiration from Sri Lanka
4.
Watch this video of children finding their moms —- blindfolded!
5.
Cocktails & Dreams: Caribbean Dream on St. Croix
6.
Argan Oil in a Nut Shell – How the Moroccan Gold is Made and Why It's So Important for Women
7.
The Story of My Life: We are Moving Out of the Country. Again.
8.
Natural Sun Lotion Recipe
9.
Civet Coffee Tasting & Visiting Teba Sari Farm in Bali
10.
Nomadic Lifestyle Gone Wrong: We went after Global Adventures and ended up with the American Dream
11.
Behind Every Successful Woman is a Tribe of Other Successful Women (and I'm going to Volvo Ocean Race!!!)
12.
The AWAY Spa at The W in Bali Treats us with a DIY Body Scrub Recipe Specially for Men
13.
6 Top Fall Trends for Home Decor from Vallila Interior in Finland
14.
Last Minute Couple's Halloween Costume Idea: Clark Kent & Lois Lane
15.
The Best of Windy City and our Stay at Chicago's New Hyatt Centric Hotel
(Note: the listed posts are the most read posts written in 2015. Some of our most popular older posts written in the previous years are still read daily, but we don't want to write a very similar looking list every year.)
Post by Katja Presnal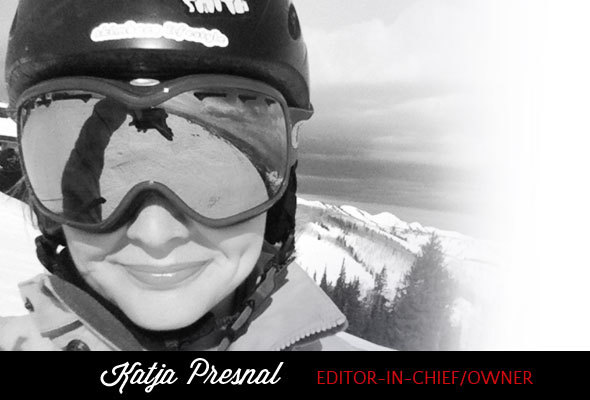 "My mission is to inspire you to live life to the fullest and find your own "skimbaco," how you enjoy life where ever you are in the moment. For ideas for travel, home, food and fashion,
subscribe to weekly Skimbaco Lifestyle
feed on Mondays and
I hope you get my newsletter
that I send out sometimes on Fridays."
Katja Presnal
, editor-in-chief and the owner of Skimbaco Lifestyle.
Let's connect!
Visit Skimbaco Lifestyle (Skimbacolifestyle.com)'s profile on Pinterest.